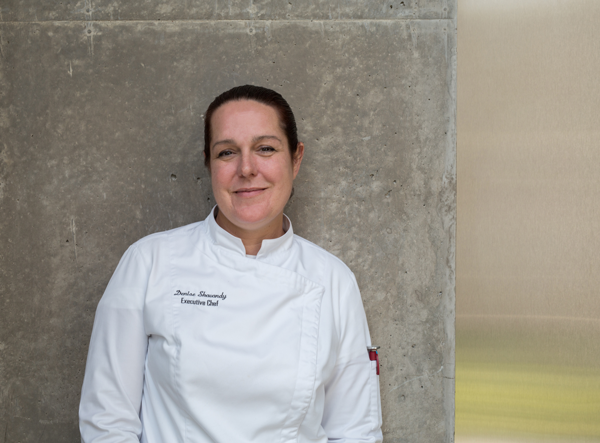 Denise Shavandy
Café Modern Executive Chef
Texas native Denise Shavandy has a wide range of experience in the culinary arts. Most previously, she worked as Executive Chef at eatZi's Market & Bakery in Dallas. Prior to that, she served as Executive Chef Instructor at the TSTC Culinary Institute in Abilene, as well as Executive Chef at Central Market in Southlake. She is thrilled to return to Fort Worth, as her culinary career got its start at The Pegasus and Spice International Café. She graduated from the University of Texas, Austin, where she received a Bachelor's Degree in Advertising with a Minor in Spanish.
As the new Executive Chef, Denise will spend the first few months at the café familiarizing herself with diners' expectations, and to develop relationships with local Farm to Fork farmers, ranchers and purveyors. She will debut her first complete menu in September. Denise's responsibilities will also include overseeing the monthly dinner series and catering operations. She succeeds Dena Peterson, who was executive chef for more than 11 years.