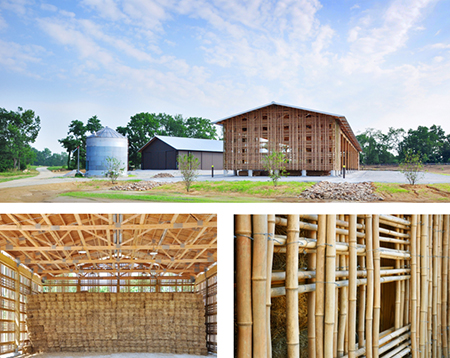 Roberto de Leon and Ross Primmer take a native approach with their practice—no matter the location.
David Sokol, "Locally Sourced," Cultured Magazine, June/July 2015
Roberto de Leon, FAIA, LEED AP, is partner and co-founder of de Leon & Primmer Architecture Workshop (DPAW), based in Louisville, Kentucky. De Leon was at the Modern for Tuesday Evenings in conjunction with the Fort Worth AIA 2016 Design Awards, for which he was the lead juror.
With his lecture, de Leon immediately introduced us to who DPAW is, as well as what they do. He let us in on the idiocrasies and practices of his firm with a few stories reflecting DPAW's office culture. Stating that as a firm they "work hard and therefore play hard," de Leon made everyone in the audience consider moving to Louisville and applying for any position possible at DPAW with images of the firm's annual surprise getaway to somewhere tropical. He also won us all over by mentioning the firm's two office dogs. There were entertaining illustrations of their admittedly obsessive documentation of everything from the slightly neurotic eating habits of one of the dogs to the endless variations on chicken dishes at AIA conferences. All this is to say that if one loves what they do, they increase their chances of success.
While I appreciated this important note, what held my attention most was the significance of "workshop" in the firm's title. The office really does have a shop where ideas are played out and materials are experienced firsthand. There is a great deal of research behind each of their projects, which includes playing with a wide variety of materials and actual on-site design—even camping out and sharing ideas on the property of future projects.
To learn more about DPAW, visit http://deleon-primmer.com/.
View Roberto de Leon's Tuesday Evenings lecture.
Image credit: De Leon & Primmer Architecture Workshop (DPAW), Mason Lane Farm Operations Facility, Goshen, Kentucky, completed January 2009