In the wake of Hurricane Sandy, it is clear that the New York gallery world has suffered a colossal blow, with scores of galleries devastated, countless works of art destroyed, and heaps of historical material washed into the Hudson. It is impossible for these events not to prove the ultimately ethereal and fleeting nature of artworks. It is from this perspective that I started to rethink one of the Modern's recent acquisitions that is currently on view, Sol LeWitt's Wall Drawing #50 A, 1970.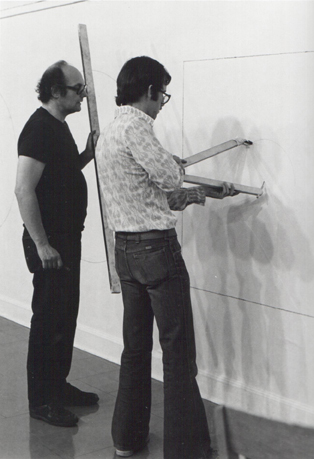 Beginning in 1968, LeWitt created a series of works called the Drawing Series. Each piece consists of a simple set of instructions or a diagram to be followed and executed directly onto the wall (such as the instructions below for a wall drawing owned by the Tate). These works are purposefully temporal and can be produced not only by the artist himself, but also by other draftsmen, such as studio assistants. In this series, the artist places emphasis on the concept of the work rather than the physical manifestation. LeWitt wrote, "When an artist uses a conceptual form of art, it means that all of the planning and decisions are made beforehand and the execution is a perfunctory affair."[1]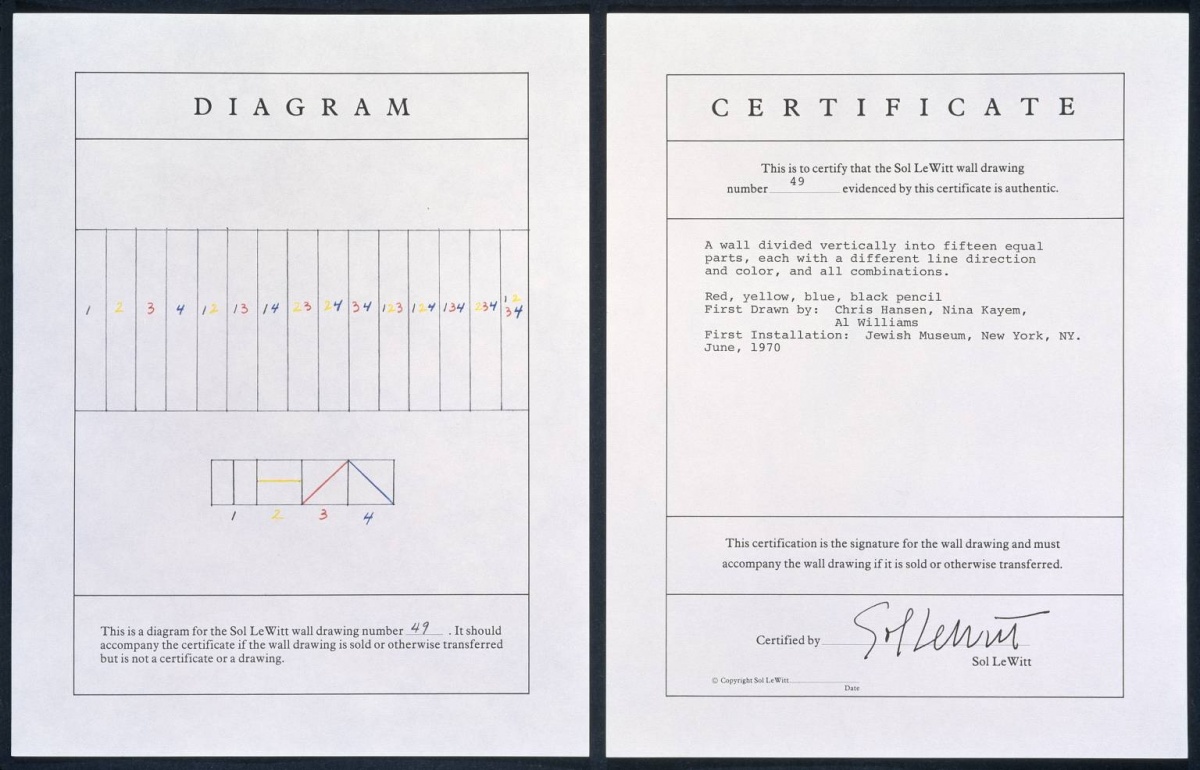 On September 10, 2012, three members of the installation staff at the Modern joined one of the draftsmen from the Estate of Sol LeWitt and began to execute Wall Drawing #50 A. The instructions are simple: "A wall divided into four parts by lines drawn from corner to corner. Each section with three different colors made of parallel lines superimposed. Color pencil." This is the first execution of the work since the Museum acquired it in 2010. The installation process for the 24' x 16' wall took five-and–a-half weeks (672 man-hours), and it is estimated that the drawing is composed of over 14,800 separate lines…to marvelous effect.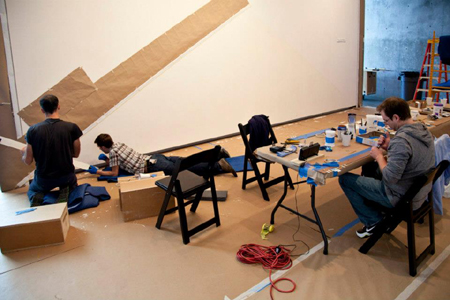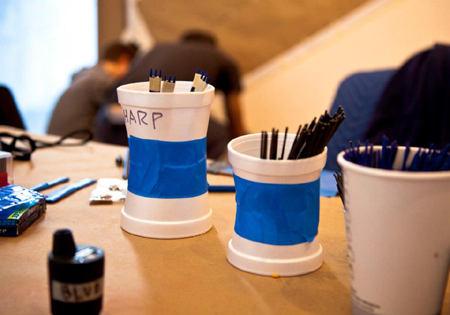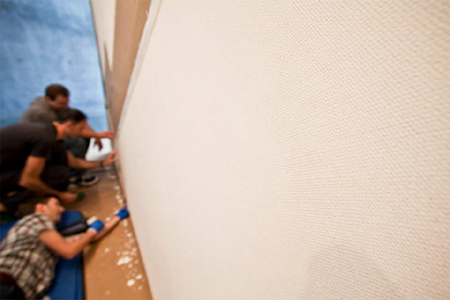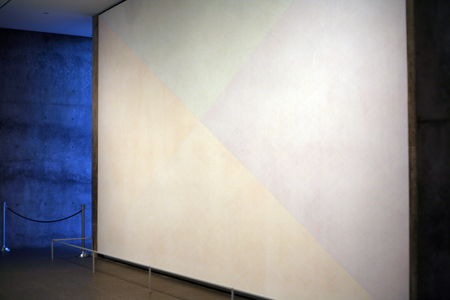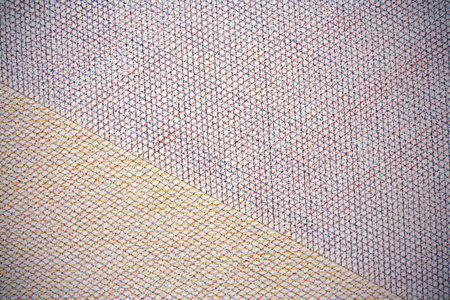 Between 1968 and his death in 2007, LeWitt created more than 1,270 wall drawings. Since his death, the works have continued to be executed, abiding closely to LeWitt's specifications, though differing slightly each time due to the draftsmen's interpretations of his instructions. In a sense, every new installation is a collaboration between a space, a draftsman, a wall, and LeWitt himself, composing posthumously. There is something wonderful and comforting about the fact that these works can't be ruined, they can be created and destroyed a million times over, but they will not be lost. They exist as ideas.
---
[1] Sol LeWitt, "Paragraphs on Conceptual Art," Artforum 5, no. 10 (June 1967).