The new school year has begun and the busy days of Art Camp are over. Here are some highlights from the Modern's summer programs:
Art Camp: Almost 5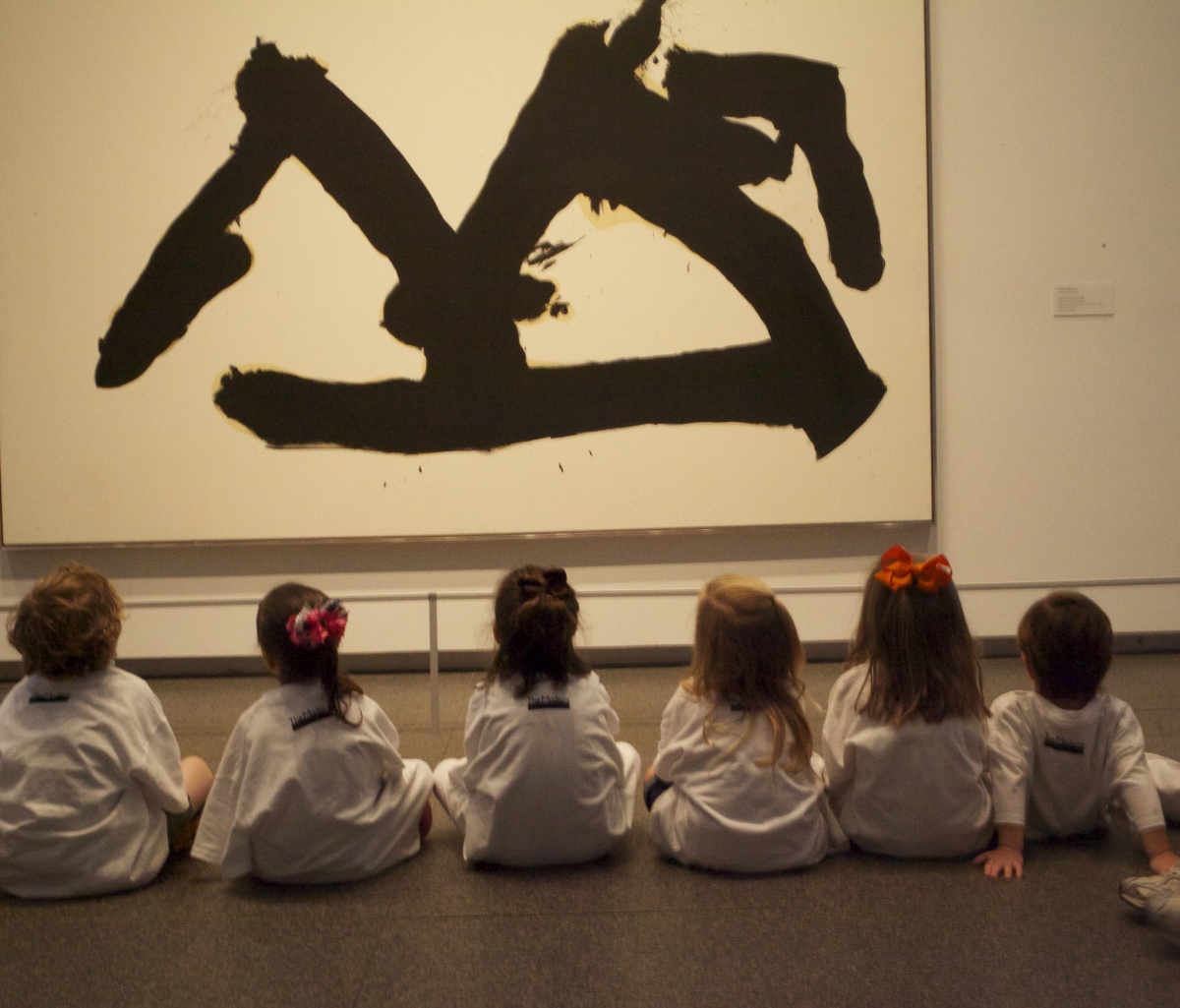 Campers spend time studying the gestural marks of Stephen's Iron Crown, 1981, by Robert Motherwell.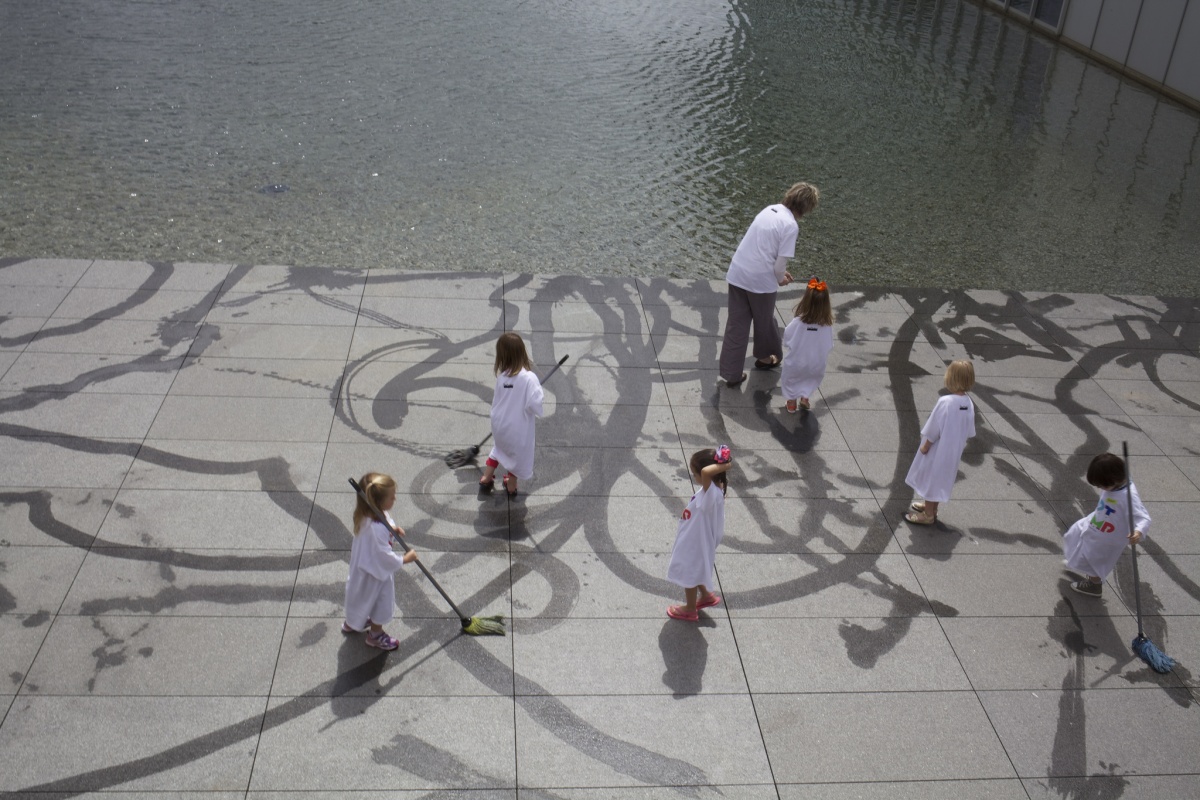 Artist Carol Benson coordinates a temporary collaborative work. Campers mimic Motherwell's gestural motions after dipping tall mops into the pond and drawing sweeping lines along the pavement.
Art Camp: Ages 5–6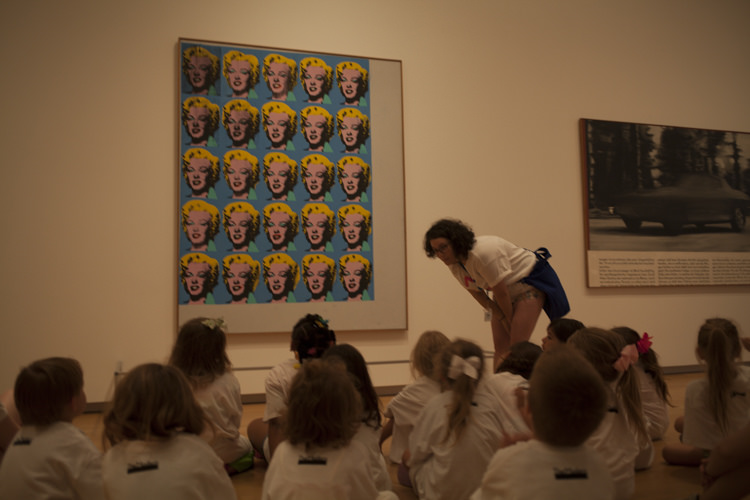 Artist Sally Glass discusses repetition and mass production in the work of Andy Warhol.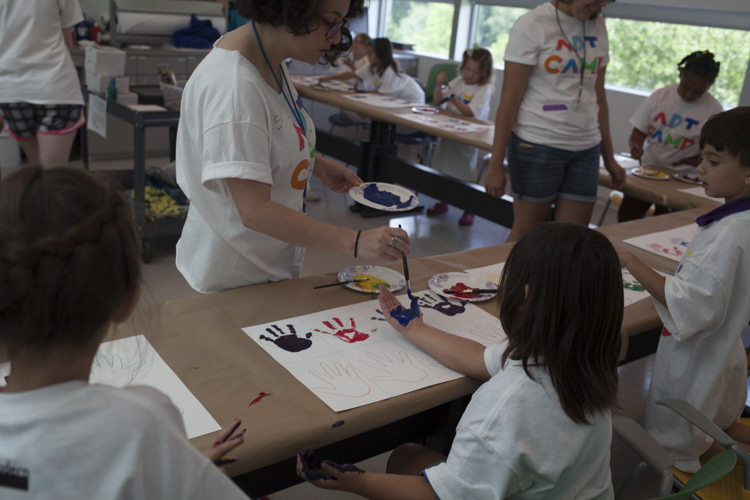 Campers use repetition to create small Warholian works using painted and drawn prints of their hands.
Art Camp: Ages 7–8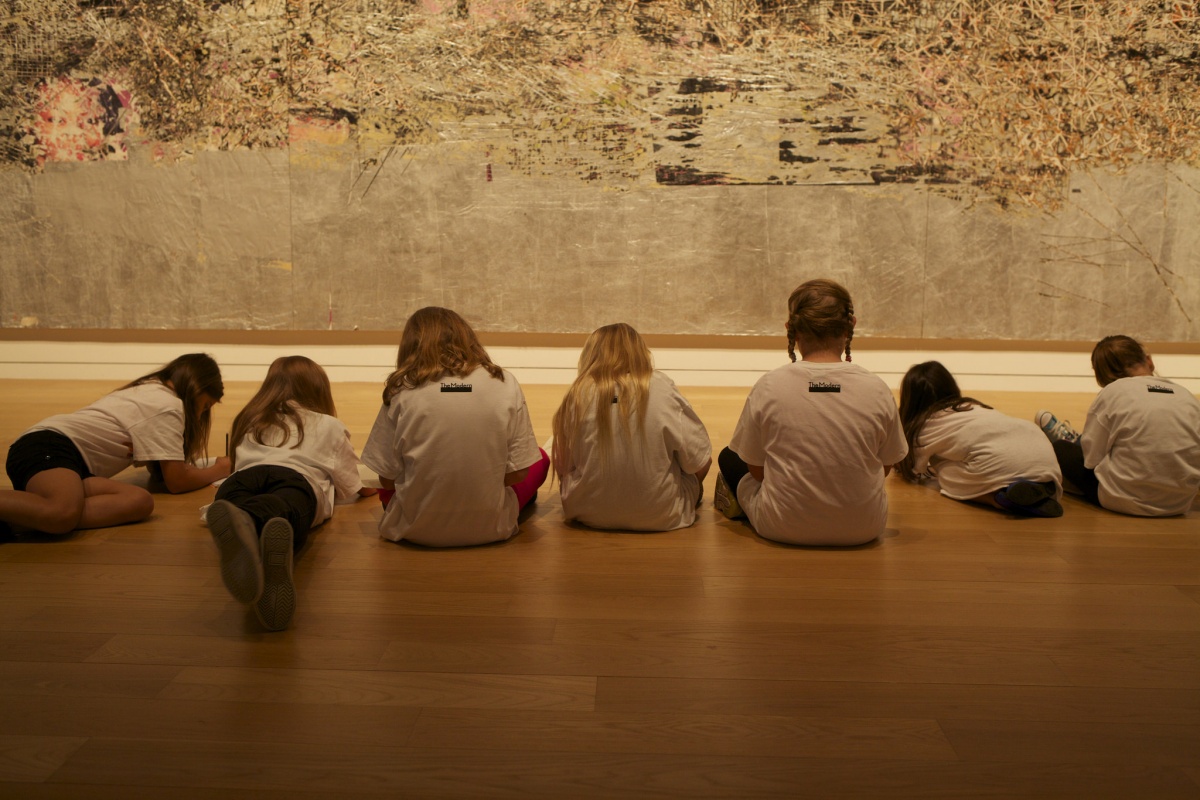 Campers take a look at Mark Bradford's Kingdom Day, 2010, and discuss urban landscape, mapping, and grids.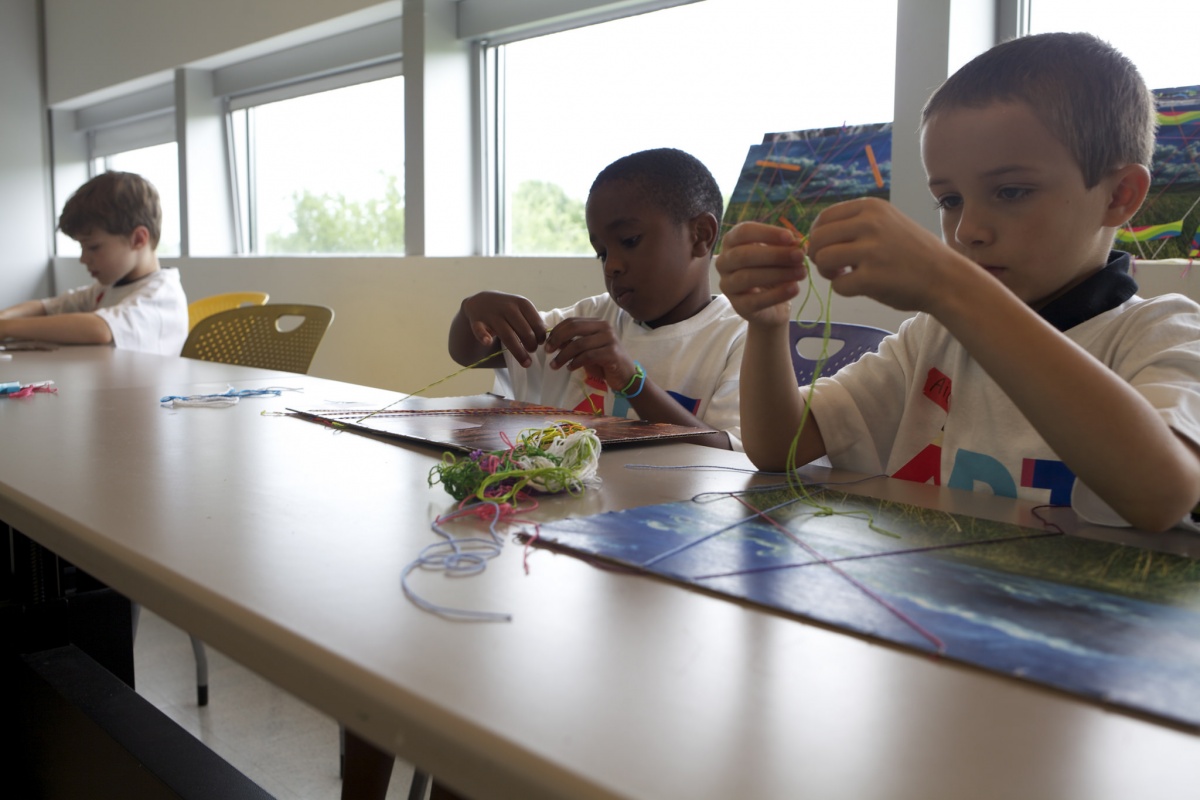 Artist Cassandra Emswiler introduces a project using string grids to interrupt pristine landscape scenes.
Art Camp: Ages 9–11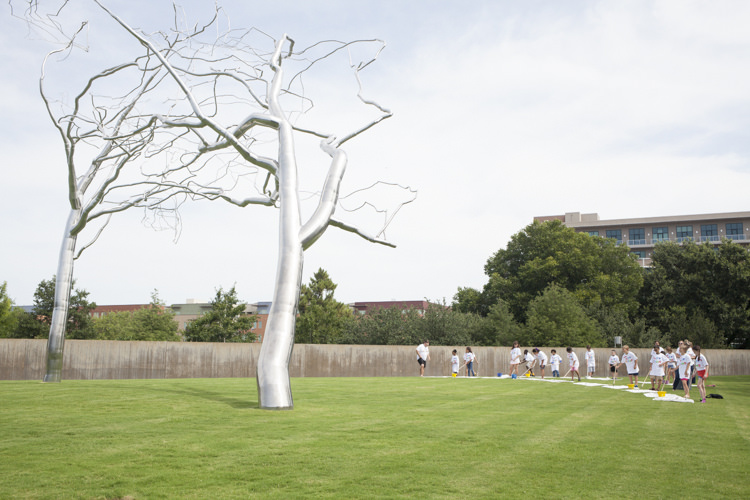 Artist Chris Bond places the campers outdoors for a lesson in movement and gesture in front of Roxy Paine's Conjoined, 2007.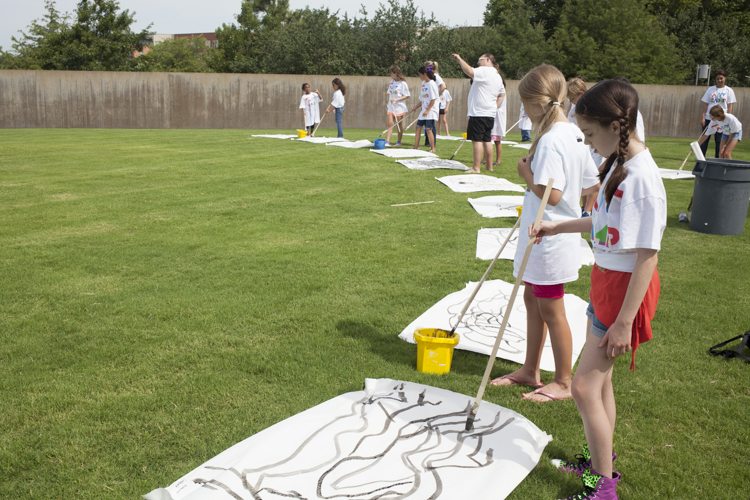 Campers make beautiful large-scale gestural drawings of Conjoined.
Art Camp: Ages 12–14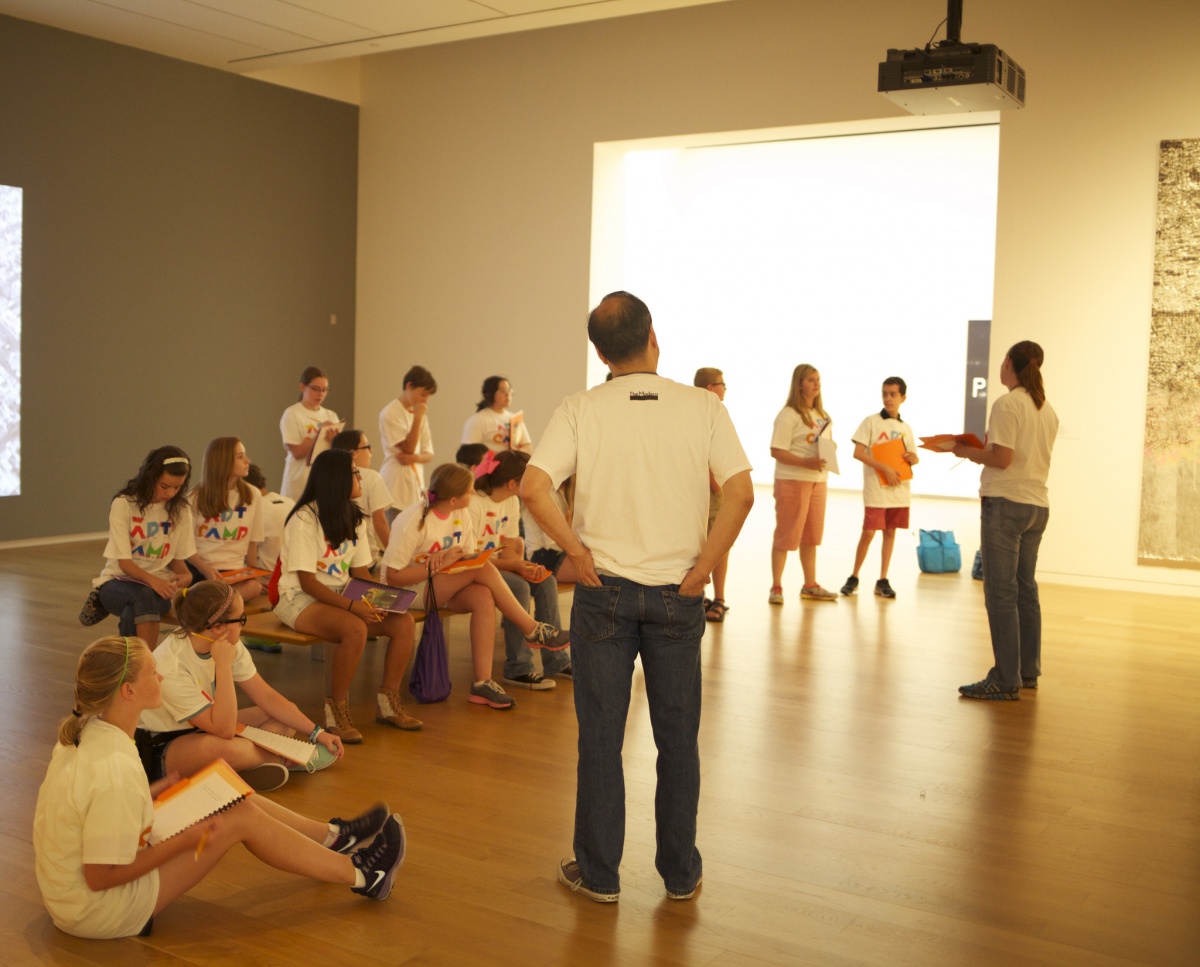 Artists Devon Nowlin and Stephen Lapthisophon talk to campers about identity and place.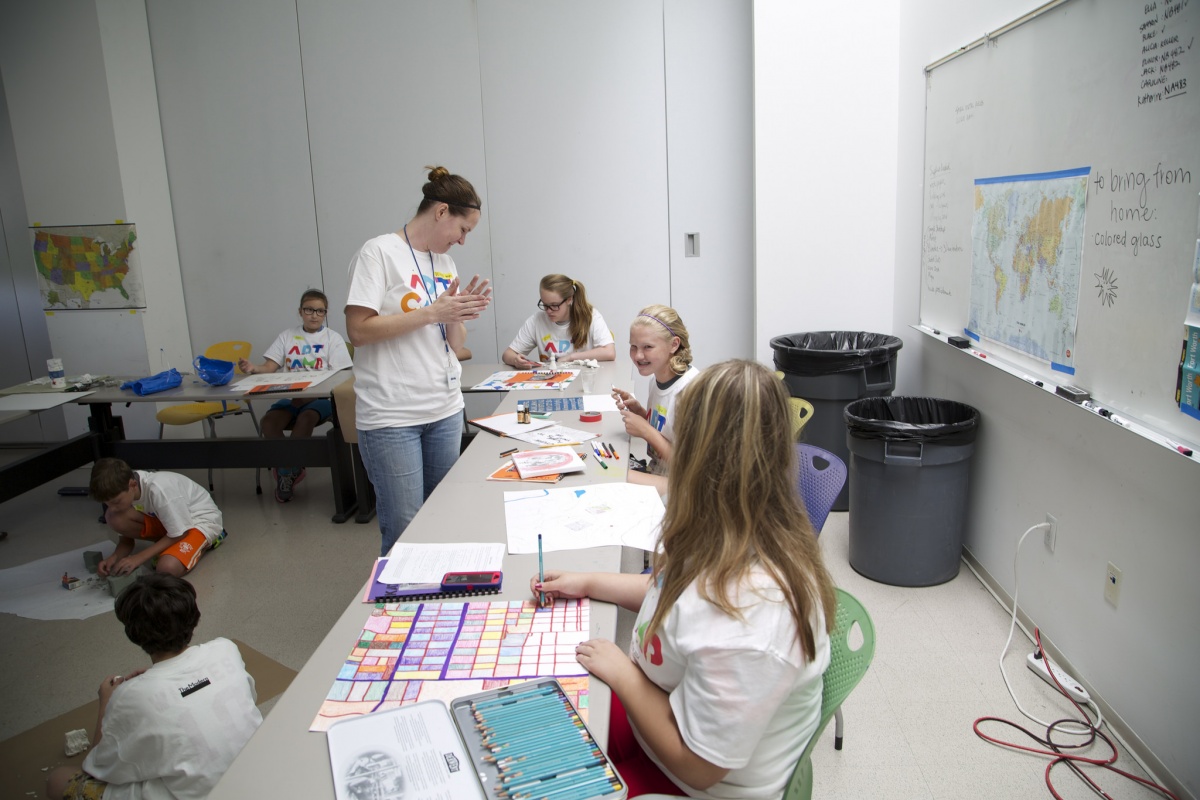 Campers select their own materials to complete their ideas of self and place.
Art Study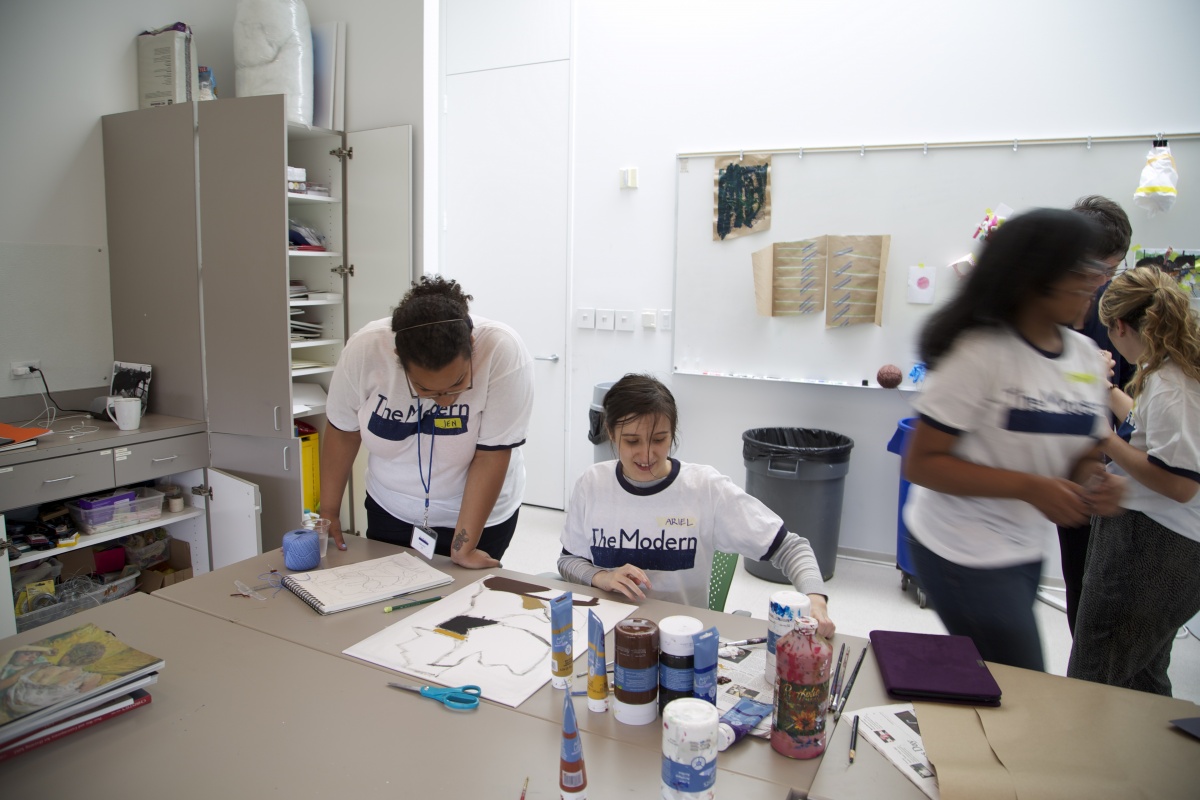 Brooklyn-based artist Jen Dawson cheers on a student who attempts to make one of her favorite works from the collection "ugly."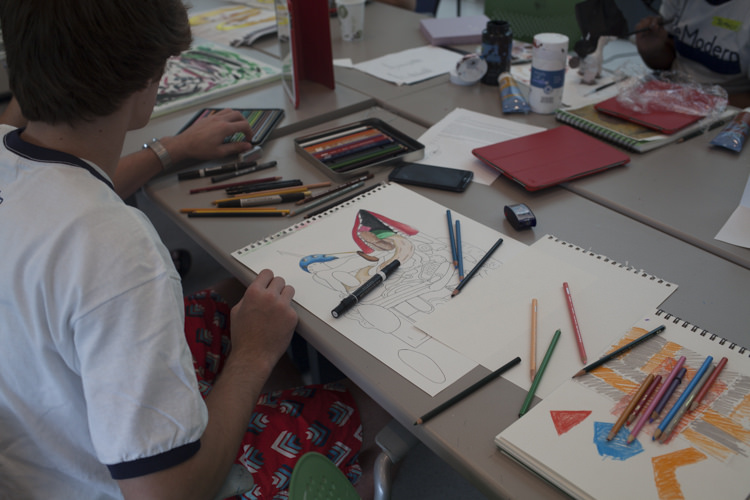 Teen artist Scott Grant re-creates a Philip Guston painting from the collection using sharper lines and brighter colors.