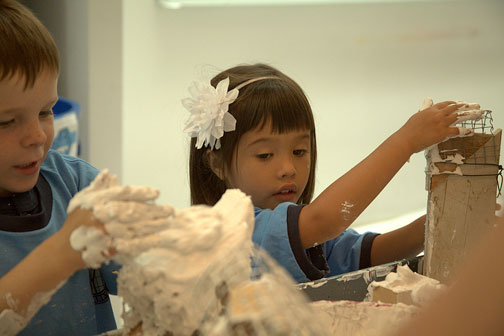 Summer Art Camp for five-year-olds was a success! Throughout the week-long camp, campers were led on tours through the galleries by artist Carol Benson. The children drew inspiration from multiple works, including: Untitled (1967) by Donald Judd, Male Head IV (1995) by David Bates, and Aschenblume (1983–97) by Anselm Kiefer. The campers were taught how to work with a variety of materials. Plaster was new to all of the children, and most agreed that it was their favorite.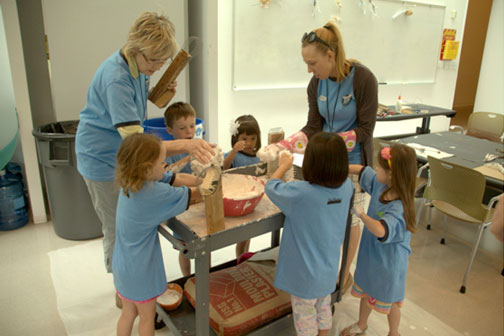 The children also had the opportunity to work with wood and wire, and they collaborated to make a large-scale mural. The mural was exhibited at the reception for their parents, culminating their week of hard work.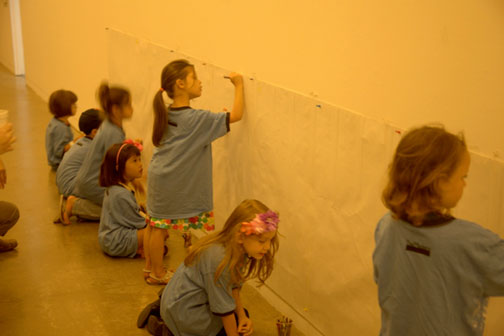 The vote from the children was unanimous: Summer Art Camp was "so much fun!" We hope to see them all back again next year.
** See more pictures from Art Camp 2012 on our Flickr page **