Today was our first day with Michael Morris, an artist and educator who works in video, film, and expanded cinematic forms. Class began in the lecture room, where Michael introduced himself and shared one of his essayistic videos, Confessors. Confessors is a short, personal essay that attempts to retrace bits of lost or inaccessible family histories. The artist's grandparents gave him a can of film marked "X-rated" without explanation, as well as an old 8 mm camera. The film was lost before he was able to watch it. The resulting video is a consideration of the ephemeral nature of home movies and the lives they can't help but fail to preserve. Michael presents several narrative structures that overlap and intertwine over the course of the video that help to slowly unravel the truth behind the mysterious film.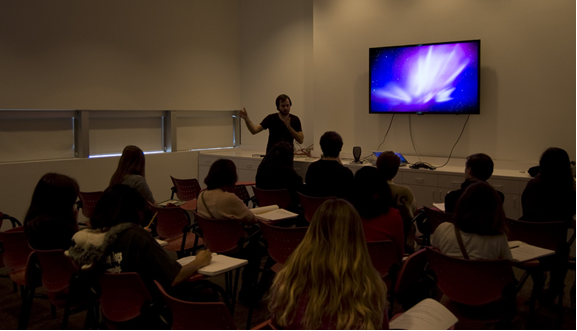 After a discussion of Michael's work and a short break, students headed to the galleries to watch a few video pieces by Yoshua Okón in the special exhibition México Inside Out: Themes in Art Since 1990. After viewing Octopus and Oríllese a la Orilla, the class briefly discussed surrounding notions of re-enactment, myths, and social narratives. Together, the teens unpacked Okón's multifaceted works and discussed various video presentation methods.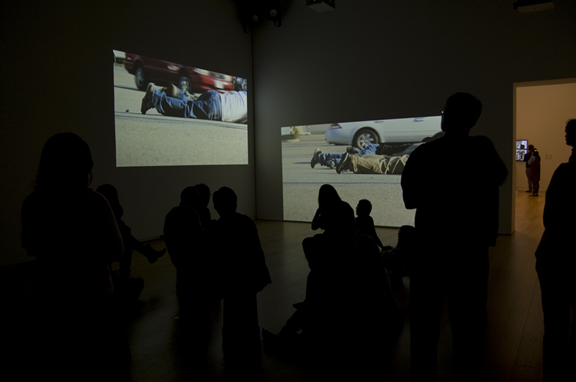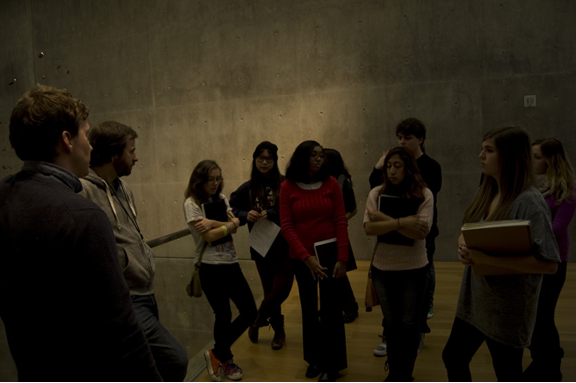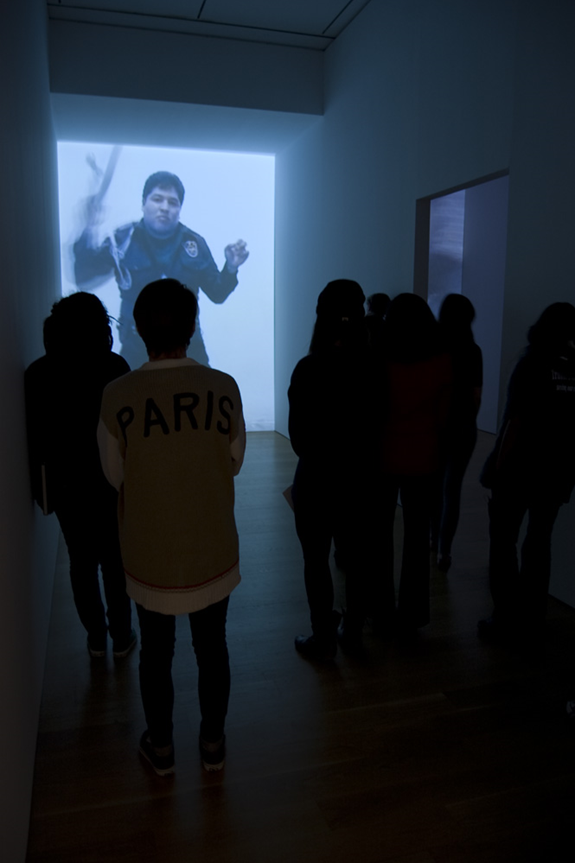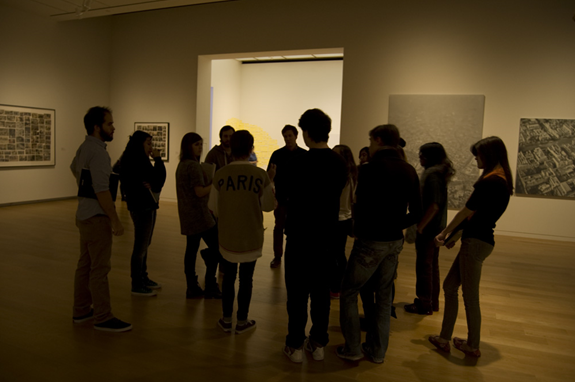 At this point, a project was assigned to the students. Over the course of the next four classes, each student will create a video inspired by a cultural, biographical, or social myth or story that they have a personal connection to. Each student will be assigned a partner to collaborate with, and the pairs will collide their stories together and weave them into one singular video work that encapsulates both narratives. The students will learn to shoot, edit, and export their video from the tablets provided by the museum.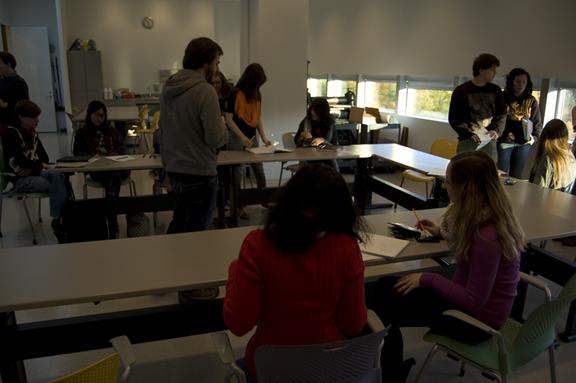 Class reconvened in the studio where the students started brainstorming with their partners.