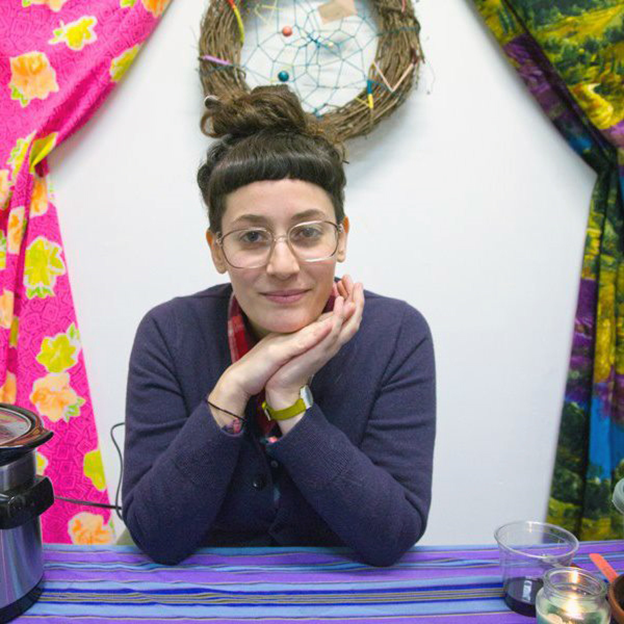 This Sunday we met Sally Glass. Sally holds a BS in Psychology and Philosophy from TCU, and she is currently pursuing an MFA at the University of Texas at Dallas and is an artist-in-residence at CentralTrak. With a background in documentary and journalistic photography, Glass began her artistic practice with photographic abstractions and has recently evolved into object-making, sculptural installation, and performance.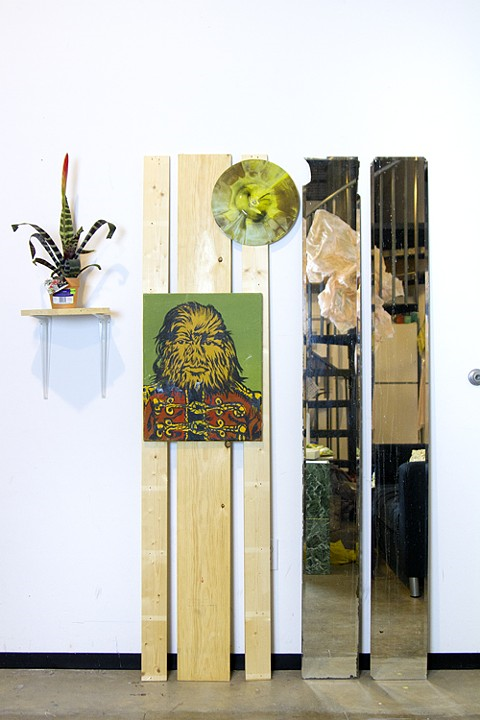 Among Glass's current projects is editing and producing Semigloss. Magazine, a regional arts publication. This quarterly printed periodical features artists, educators, and gallerists covering art, art spaces, and events in and around North Texas, highlighting the experimental with an emphasis on critical and aesthetic discourse.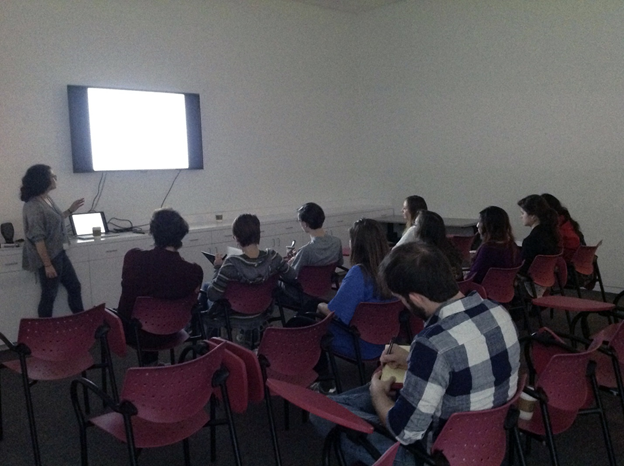 Sally began class with a presentation of her own work, emphasizing the personal importance of cathexis (the process of investing mental or emotional energy in a person, object, or idea). Sally spoke about cathexis in terms of assemblage and proceeded to give the students a crash course in the long history of collage.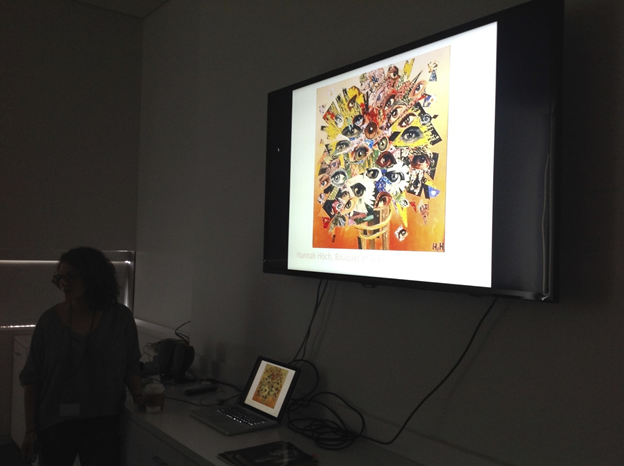 Sally showed tons of images and spoke about the interconnections between seminal artists Kurt Schwitters, Hannah Höch, and Robert Rauschenberg, as well as contemporary artists Rachel de Joode and Kate Steciw. All of this prepared the students to view the new exhibition on view at the Modern, FOCUS: Fred Tomaselli. Fred Tomaselli is known for his visually packed paintings that interweave widely varied materials, subjects, and cultural references.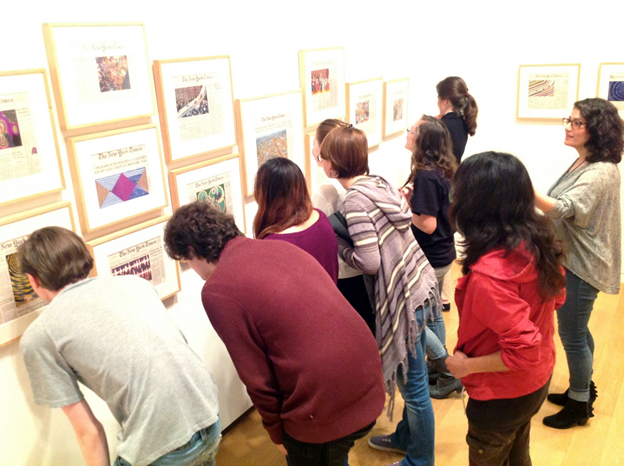 The exhibition is presented in three galleries: two rooms feature his signature photocollage/resin works (one gallery showing figurative pieces and the other abstract), and the third gallery has a large selection of his New York Times collages. These collages are scans of the front pages of The New York Times that are printed onto watercolor paper, and the images are altered with a combination of paint and collage. To quote curator Alison Hearst, "The New York Times collages reflect the passing of time, while emphasizing how the information presented to readers is highly subjective."
After a close viewing of the exhibition and a discussion afterward, the teens headed back to the studio where they found a selection of prints from scanned New York Times front pages. Each teen was instructed to choose one print and alter the central image, while maintaining a portion of the original.