This Sunday the students worked with Austin-based artist Jules Buck Jones. In preparation for the class, Jules installed a giant still life in the middle of the studio. The still life was composed of repurposed paintings and sculptures from some of Jules's previous works configured into a mass that can best be described as a psychedelic jungle. Needless to say, the students were fairly curious about what Jules had planned for the day.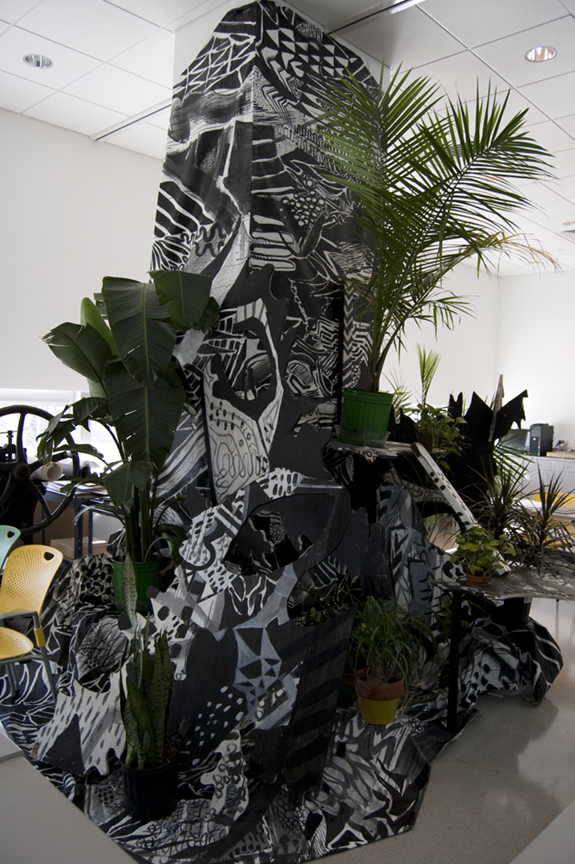 Once the students arrived we toured the exhibition David Bates. Jules gave an informative tour that not only introduced Bates's work to the students, but also elaborated on the artist's consistent themes, working process, and use of materials. Jules paid extra attention to the role of drawing within each work, the use of patterning, and the fluid transition between two-dimensional and three-dimensional work and vice versa. We also spoke about the fact that Bates does not use photographs, instead he relies only on his drawings and memory, which allows him more freedom to simplify or exaggerate certain characteristics of his subjects in order to create interesting paintings.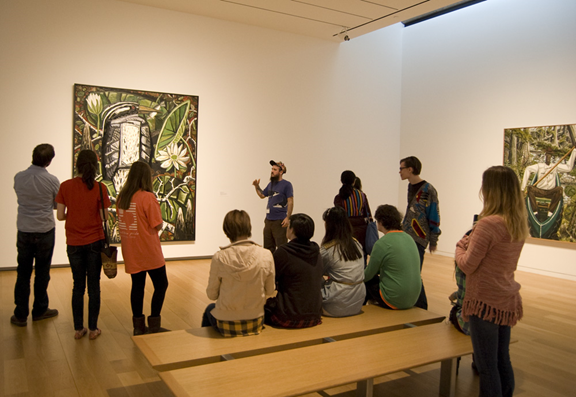 Jules spent a lot of time with these three works: the work on paper Mexican Beer, 1996, the painting Mexican Beer II, 1997, and the painted bronze sculpture Beer and Cigarettes, 1997. We had a long conversation about the processes that shape works of art and what happens when a subject in one set of materials and forms is translated into another set of materials and forms. We spoke of the similarities and differences between the inherent qualities of drawing, painting, and sculpture.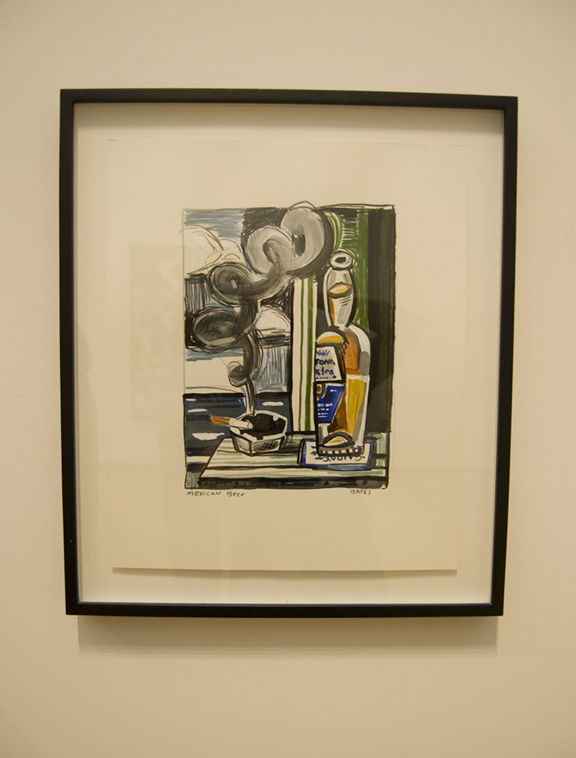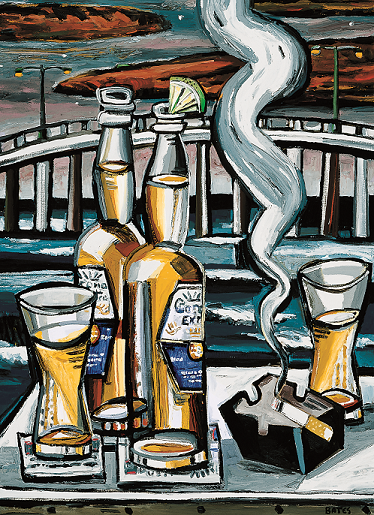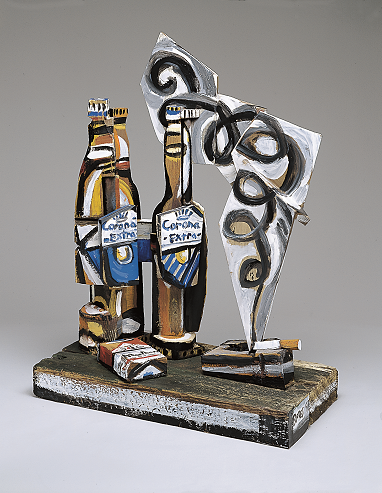 After our 45-minute tour, the students returned to the museum studio. Each teen was given three sheets of drawing paper and instructed to create observational drawings from aspects of the still life in the center of the room. The students were reminded to take liberties with their drawings and exaggerate any aspect of the still life they wanted. Each of these drawings was timed so students had to work quickly. After the three drawings were completed, each student was given a 16 x 20 inch canvas and asked to compile their drawings into a singular composition in order to create an interesting painting.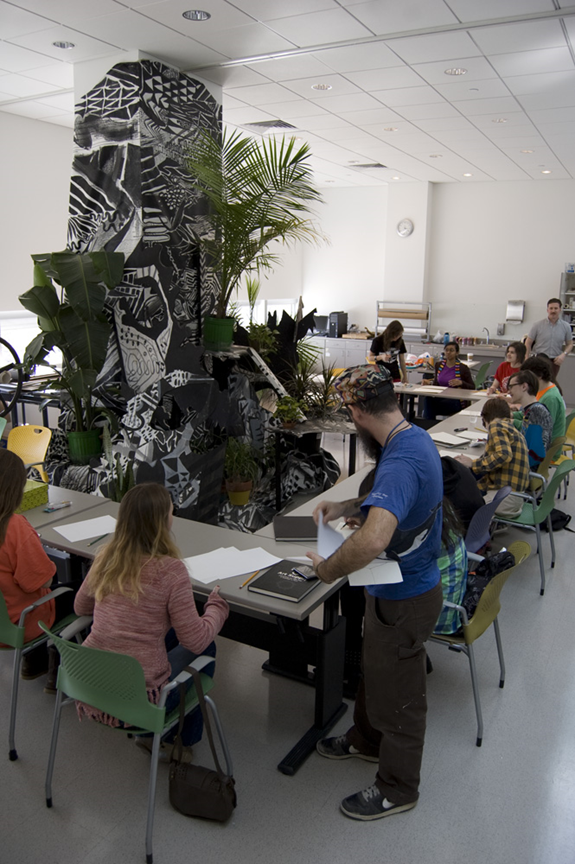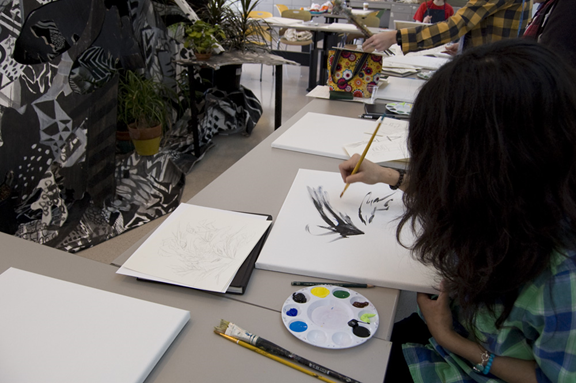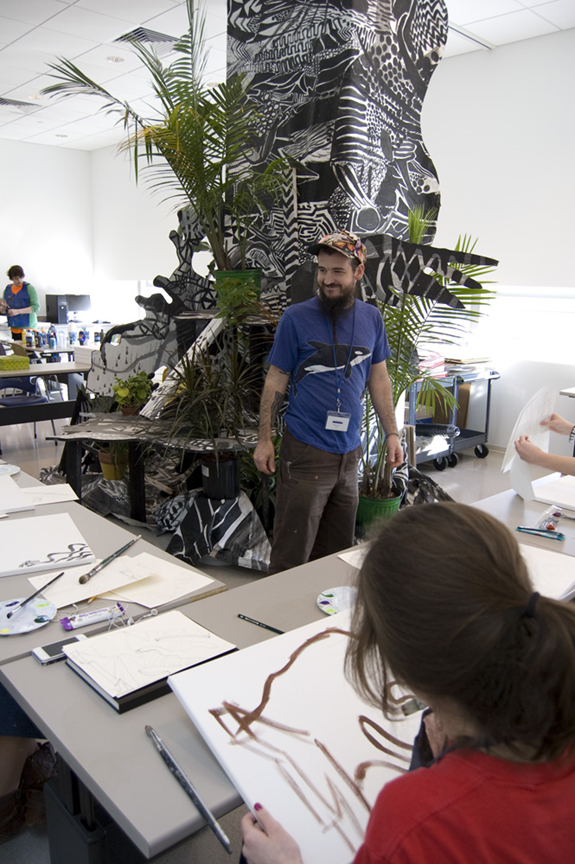 Once an hour of painting elapsed, Jules stopped the students and assigned an additional task. Jules provided wood scraps and asked each student to create a sculpture based on some of the forms within their painting. Students were allowed to use as many scraps as they needed, but could only work additively by hot gluing their pieces together.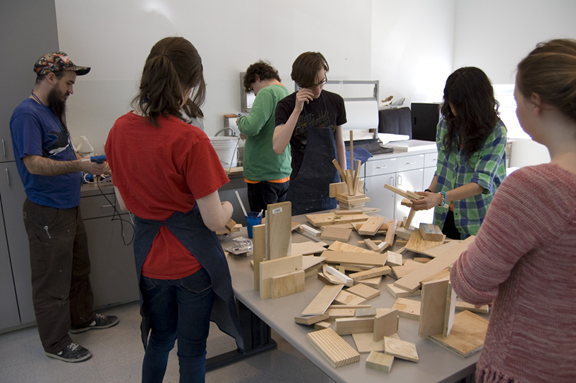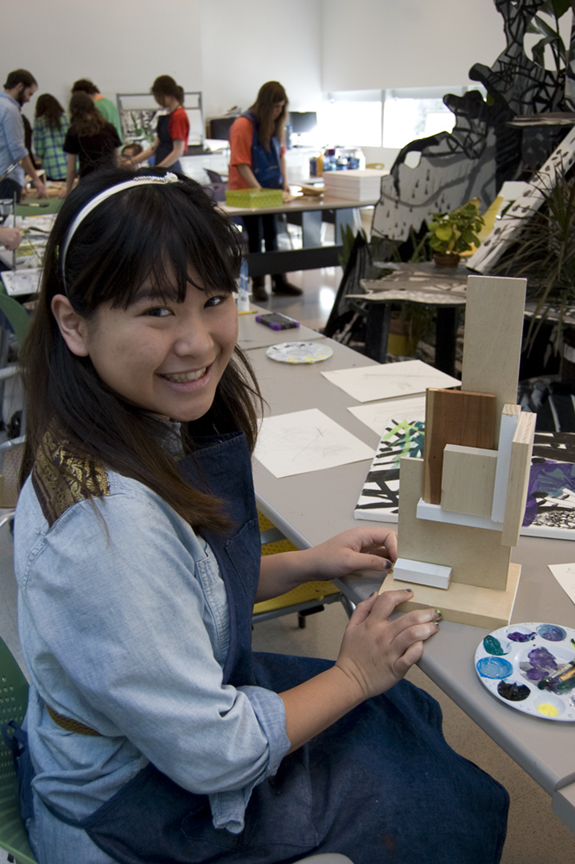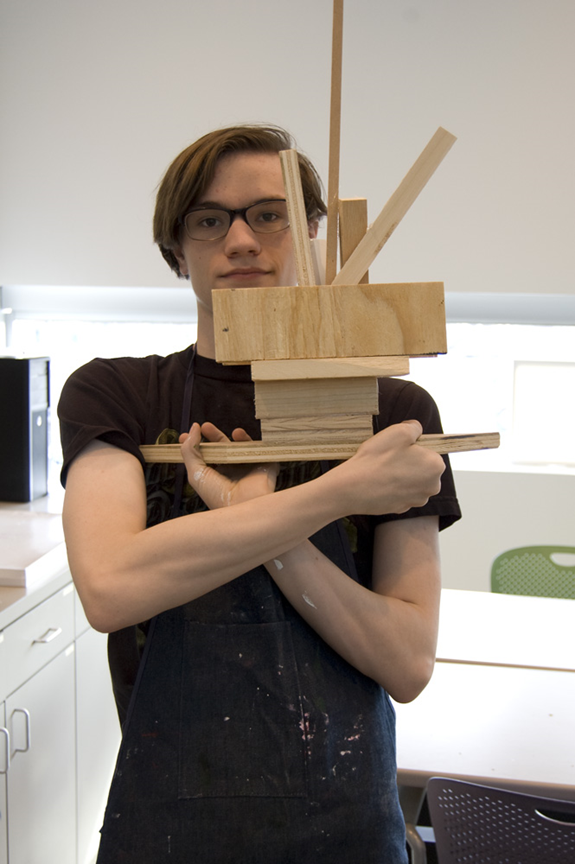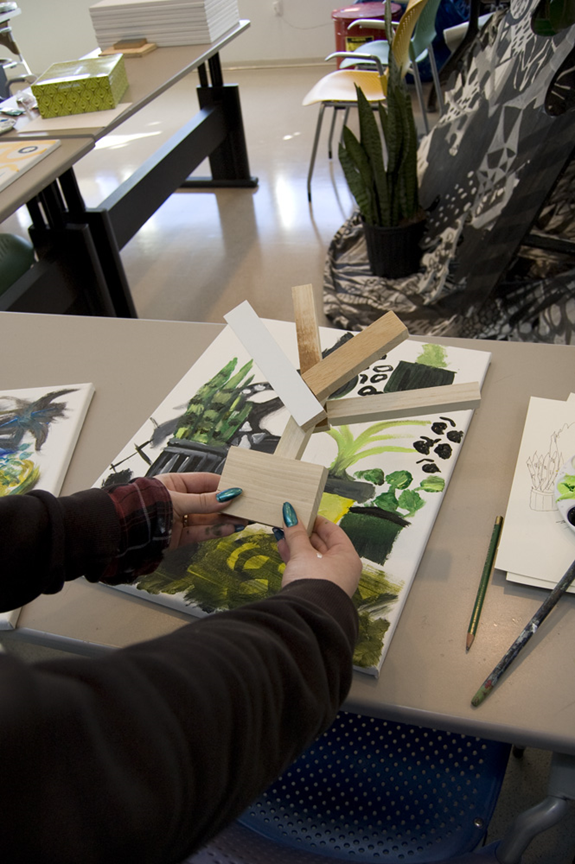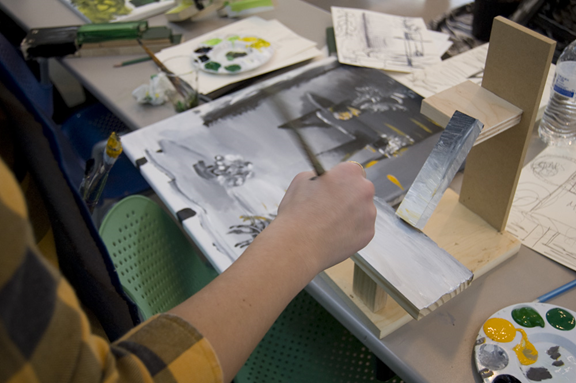 Once the sculptural forms were completed, students were asked to paint them. By the end of the day, the students had created an entire body of work based on a working method of David Bates. Their pieces turned out great and the translation from 2-D to 3-D yielded some very interesting results. Thank you, Jules Buck Jones!