The 2013–2014 T/AP season kicked off when students met with Dallas-based artist Cassandra Emswiler. Over the next four classes, students will complete a project designed by Cassandra that relates to works currently on view in the galleries. Cassandra first gave the students a brief lecture about her own work, providing insights into her inspiration and process. In her most current body of work, she creates sculptures and installations with ceramic tiles printed with her own designs. The images are usually symmetrical, blending design motifs with personal imagery. These works explore memory, family, history, architecture, pattern, repetition, and our relationship to the natural world.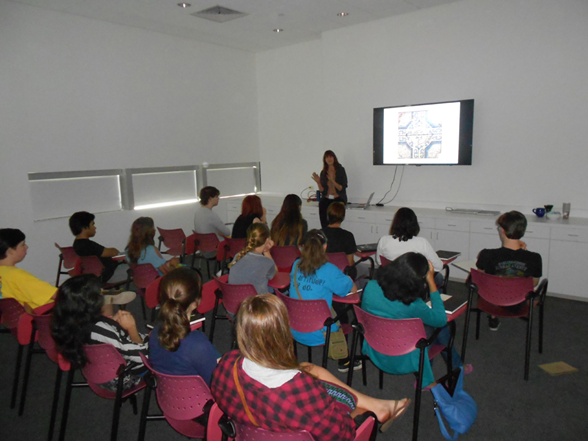 After the lecture, the group explored a few pieces with similar themes in the current exhibition México Inside Out: Themes in Art Since 1990. Cassandra began our tour with Spiral City, 2002, a single-channel video by Melanie Smith, as an introduction to the exhibition, as well as way to further study notions of the grid and the analogical city.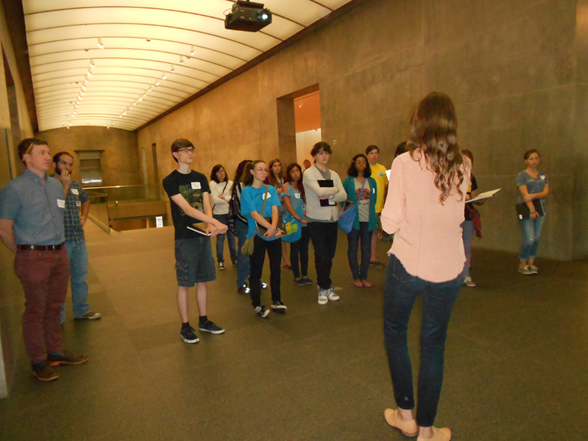 Next, we investigated MALA MEMORIA, 2013, by Tercerunquinto, a site-specific work that relates to memory and architecture.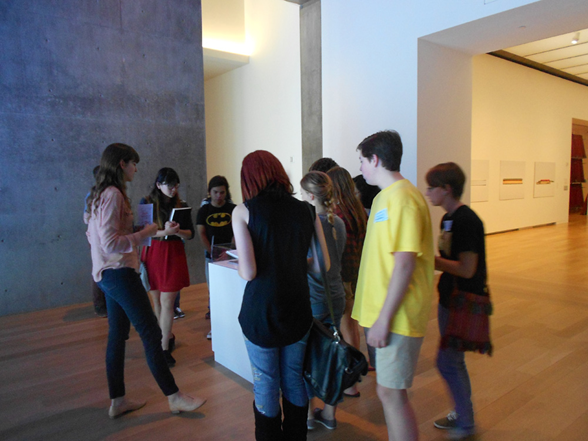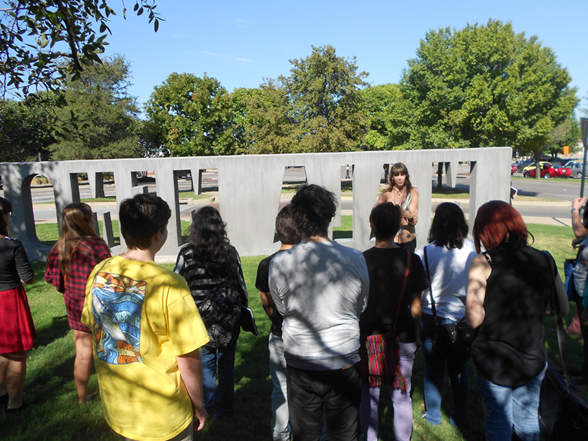 Once we returned to the studio, students began to brainstorm for their own personal mosaics, using drawing, collage, and digital images.