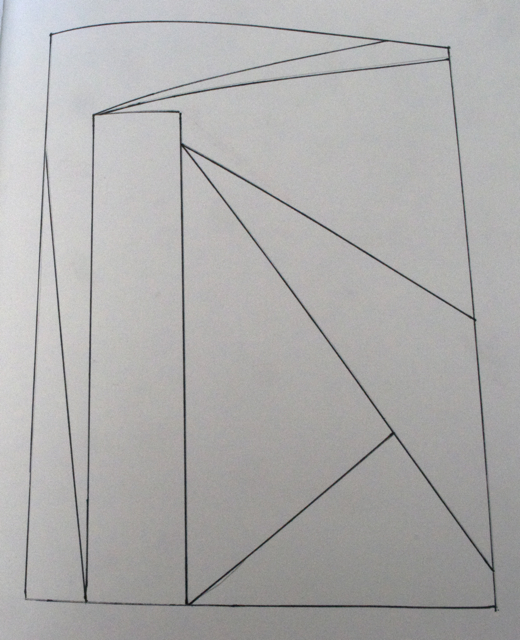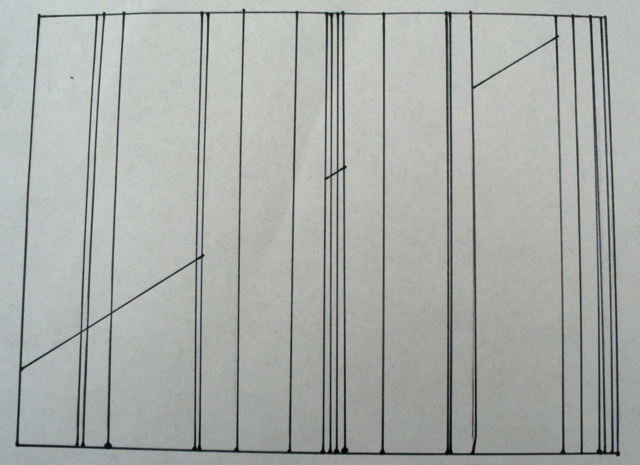 This week we began by looking at some Brice Marden drawings. After looking at the way that he broke up the rectangle, we created our own studies where we broke up a rectangle using 9 lines, and then broke up another rectangle using 23 lines.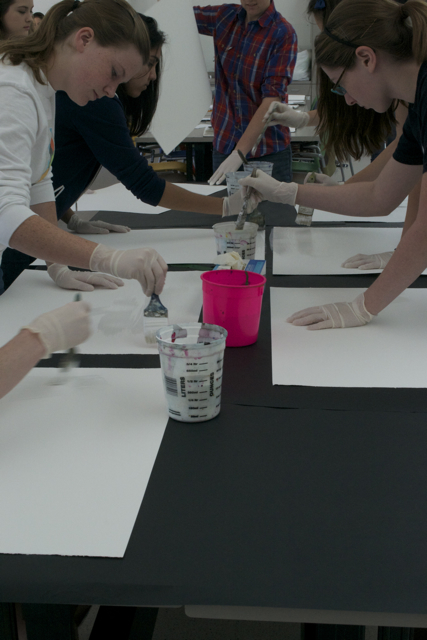 After completing these studies, we gessoed an 18″ x 24″ piece of paper. As we waited for the Gesso to dry, we spent some time in the galleries studying the Diebenkorn works currently on view. We chose two paintings to draw from, and focused on line pressure. We used light pressure to depict the "ghost image lines" where Diebenkorn had painted over original drawings, and thicker lines to depict the outlines that remained clearly visible.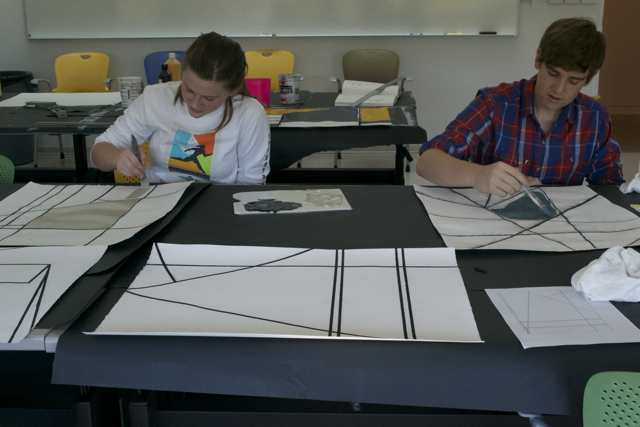 When we returned to the classroom our Gessoed paper was dry, so we redrew our 9 line drawing on the large paper. Using our color studies from last week as a guide, we began mixing acrylic paint to create our color palette. Next week we will continue to work on these paintings.