February 10 marked our third T/AP meeting with Rebecca Carter. We started the day by viewing Jenny Holzer's installation Kind of Blue, 2012. As a textual work, this particular piece from the Modern's permanent collection offered the teen artists an example of how to approach, design, and execute their signage projects.
Rebecca led the students in a discussion of the Holzer installation—its formal qualities, its siting in the gallery near reflective surfaces, its two-story viewing space, its color, and the text itself.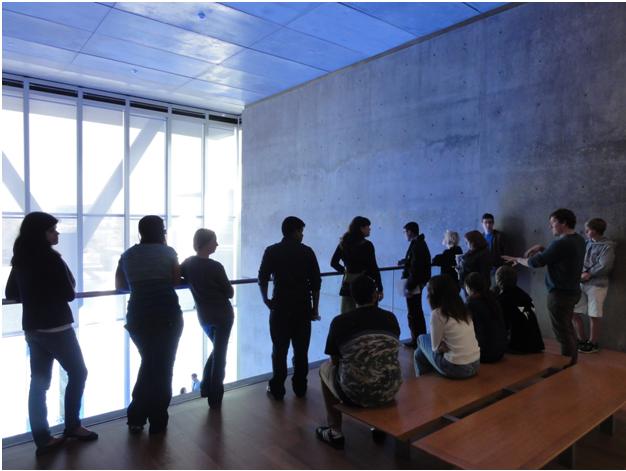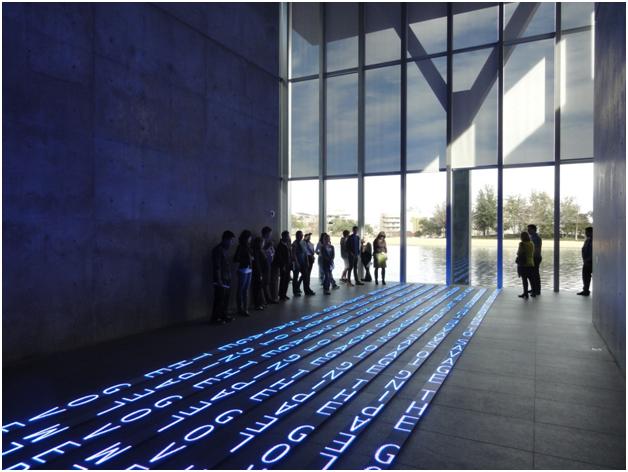 Returning to the lab, the teen artists continued to work on the designs and mock-ups of their signage projects. Because of the nature of text as both a formal element and a symbolic one, the teen artists have the challenge of creating an art object that rather deliberately conveys meaning in more than one way. The words on their signage, the chosen imagery (if they use any), and the formal qualities such as color, shape, and font are all important choices that will dramatically affect the final sign mock-ups.
Rebecca spent time with students on a one-on-one basis to help them resolve issues, make decisions, and provide valuable feedback on their designs.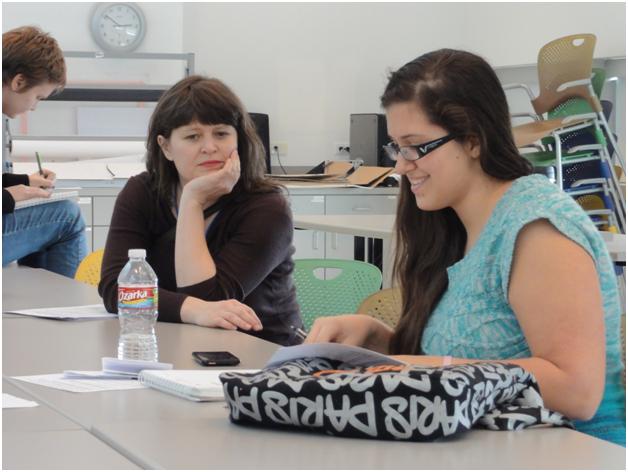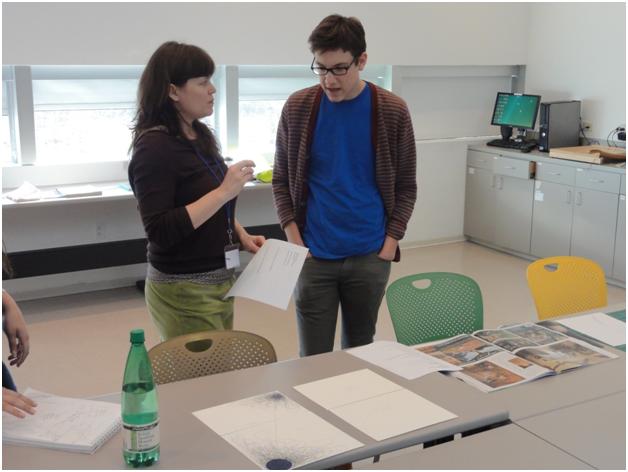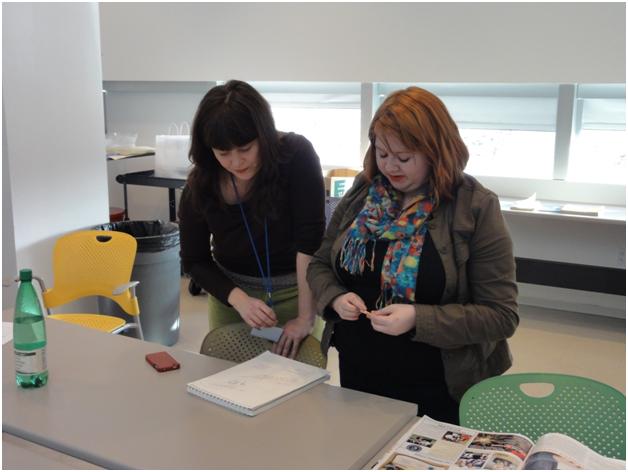 Much headway was made for the teen artists and their signage projects. Next Sunday we will see the final mock-ups for the projects; it will be an exciting and fun-filled afternoon!