It is the beginning of November and T/AP is glad to welcome our second artist, Iris Bechtol! Starting the day with brief introductions, Iris delivered a short presentation about her work to familiarize us with her thought processes and methodologies.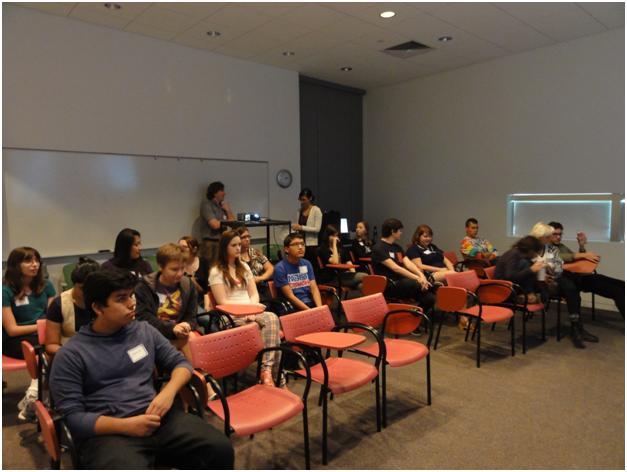 Moving into the galleries, Iris led us in a discussion about how artworks can interact with a particular site—looking specifically at Michelangelo Pistoletto's The Etruscan, Carl Andre's Slit, Dan Flavin's Diagonal of May 25, 1963, Robert Irwin's Untitled, and Martin Puryear's Ladder for Booker T. Washington.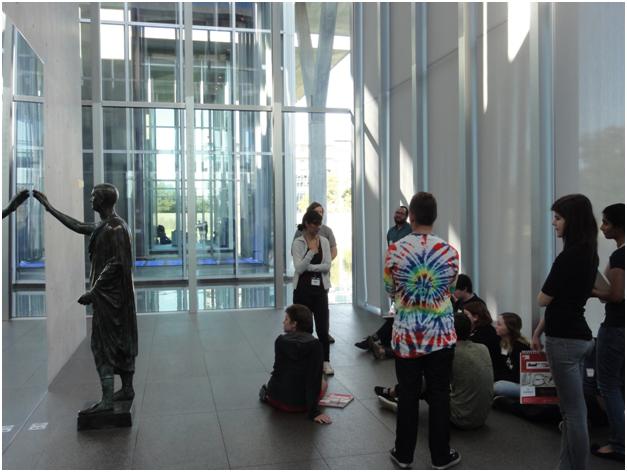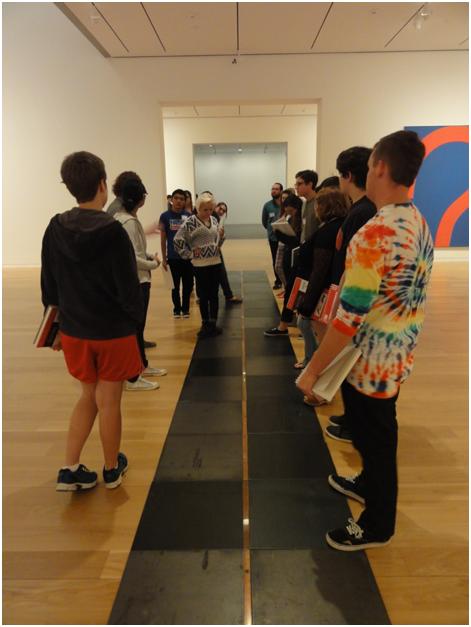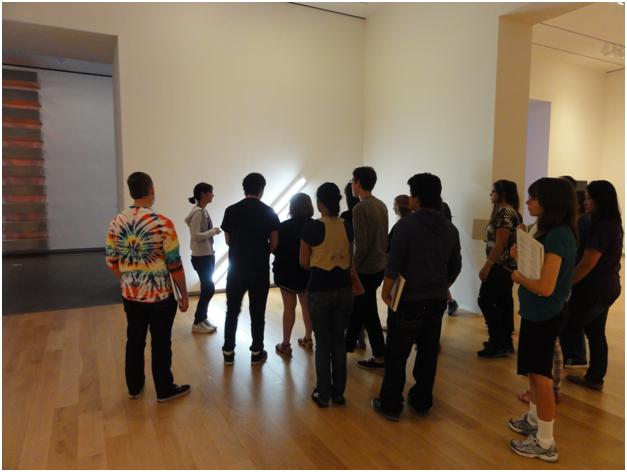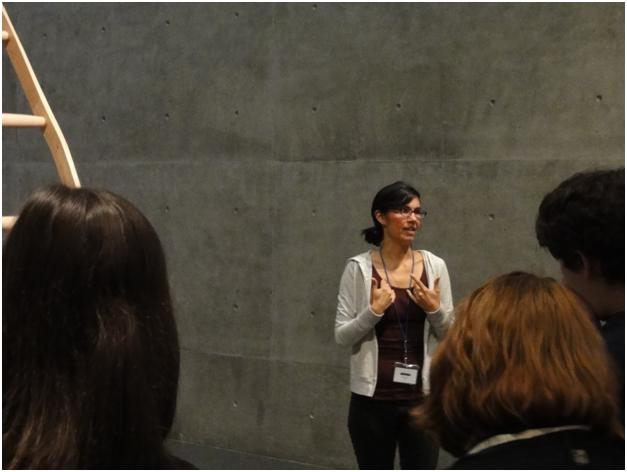 After our tour and discussion in the galleries, the students were tasked with sketching and taking photos of some of the "forgotten" corners of the museum—places that most patrons would not notice or consider. Once back in the lab, the students began a new assignment that saw their 2D sketches turned into a 3D object.