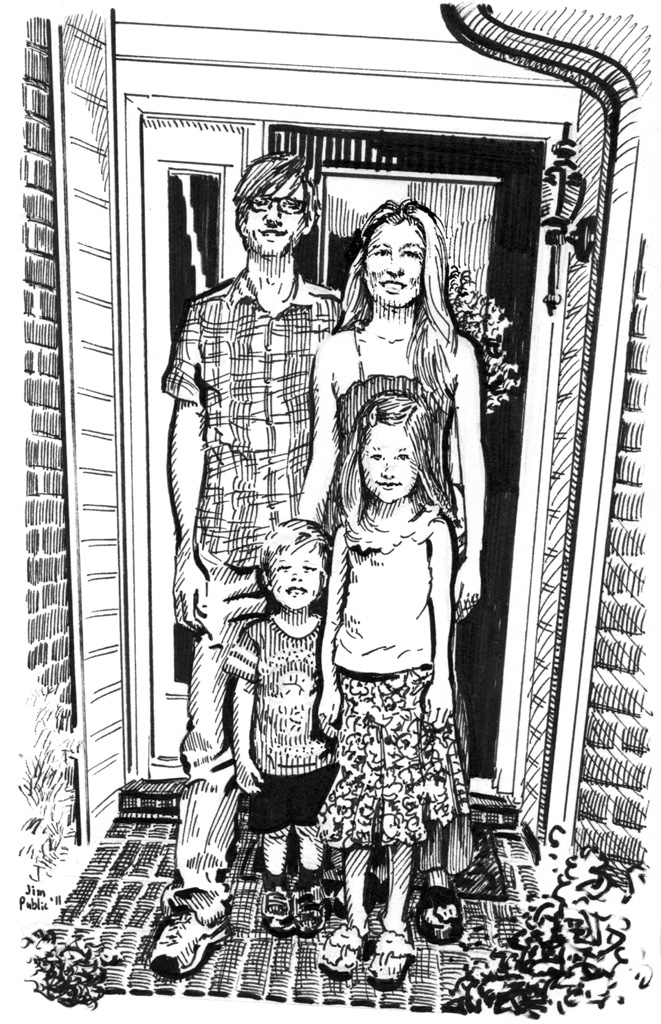 This week we met James Hough, a.k.a. Jim Public. Class began with an overview of the upcoming weeks. The project we are working on consists of 3 stages. The 1st stage, which we began this week, focuses on Line, Shape, and Space. Before getting started on our art-making, we spent some time as a group in the gallery. We looked at works from the permanent collection as well as the Diebenkorn exhibition.
After returning to the class room, we discussed Stage 1 in more detail. The process began by creating a pencil drawing on canvas, with the idea of not necessarily having a plan, but working in a more impromptu style. Though most people work this way when sketching or doodling, starting a big, white canvas like this can be intimidating. Everyone rose to the occasion and brought their own personalities to their work. Even though we were working in a similar style as Diebenkorn, the idea was that each person's work would look very different.
Another great thing about this week was having the option to work on easels. This was a nice change of pace. There were a lot of conversations throughout the drawing process. It was nice to have people up and about, looking at each other's work, and giving feedback during the creation period.
Last week, I posted a link to the Open Studio website, where contemporary artists are creating lesson plans for Kindergarten – 12th Grade Teachers. This page, 17 things you need to know when you are a 17-year-old student who wants to become an artist, (with a reminder for ways teachers can help!), in particular is a great one for EVERYONE to read!!