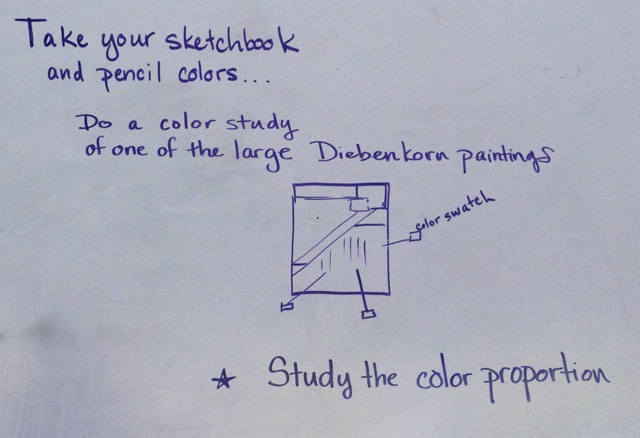 Our time with Michelle Mackey has flown by way too fast!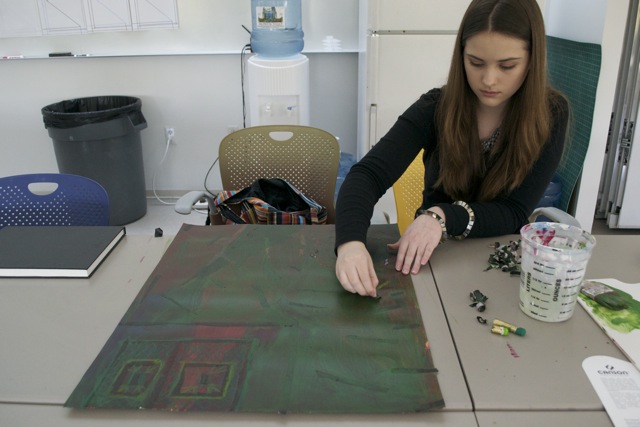 On Oct. 15th, after looking at some of Robert Swain's artwork, we focused on color proportions. The individual color studies we did in the Diebenkorn galleries were used as a source of inspiration for the paintings we have been working on. After spending time in the galleries, most everyone finished the first layer of their paintings. On the first layer we focused on two main colors.
This past class, on Oct. 22nd was our last day with Michelle. After completing the first layer of our painting, we created a floor plan out of tape on top of our painting. The floor plan, or overhead view, was to be of a place that had personal significance. After laying down the tape, we painted two more layers of color over our entire painting. When everything was dry, we removed the paint to reveal our final product, drawing influences from Richard Diebenkorn, David Reed, Brice Marden, Robert Swain, and our own personal memories.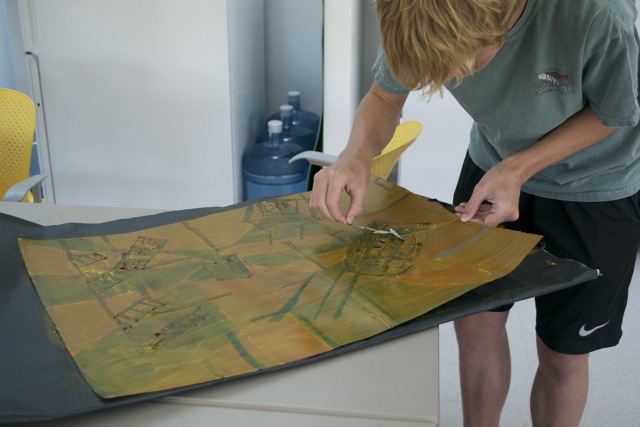 There were some great conversations this week as we created our artwork. One conversation was about contemporary artist Mark Bradford's project entitled, Open Studio. He is collaborating with other contemporary artists such as Kara Walker and Xu Bing, to create lesson plans for teachers of Kindergarten -12th grade. Check out the lesson plans that contemporary artists are making!