The month of October has been a busy one for us here at the Modern's Teen/Artist Project!  Acclaimed artist Heyd Fontenot has been working with our students to develop and hone their figure-drawing skills in conjunction with Lucian Freud: Portraits.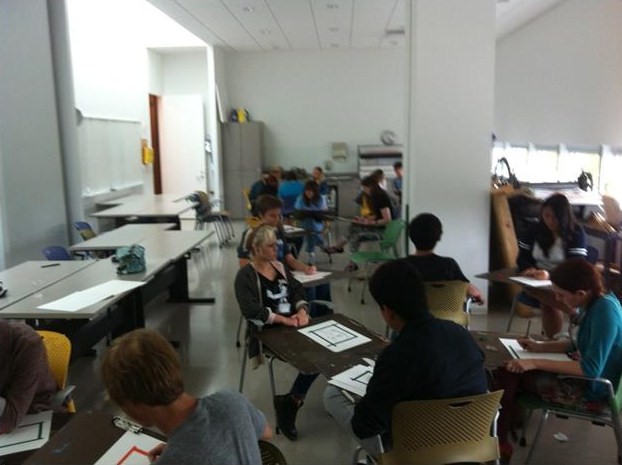 To kick things off, students were asked to bring in fifteen images: five of the most important works from their portfolios, five of their favorite works from other artists, and five non-art images they find inspirational. At our first official meeting on September 30th, we viewed the images together as a group to gain a sense of what each student finds important to his/her art-making process. For the remainder of class that day, we broke into groups to begin working on our figure-drawing skills. In the lab, the students exercised their skills as both artists and sitters. Heyd explained that sitters can be just as engaged with the art-making process as the artist is through their poses and patience, or even by sharing parts of their personality with the artist.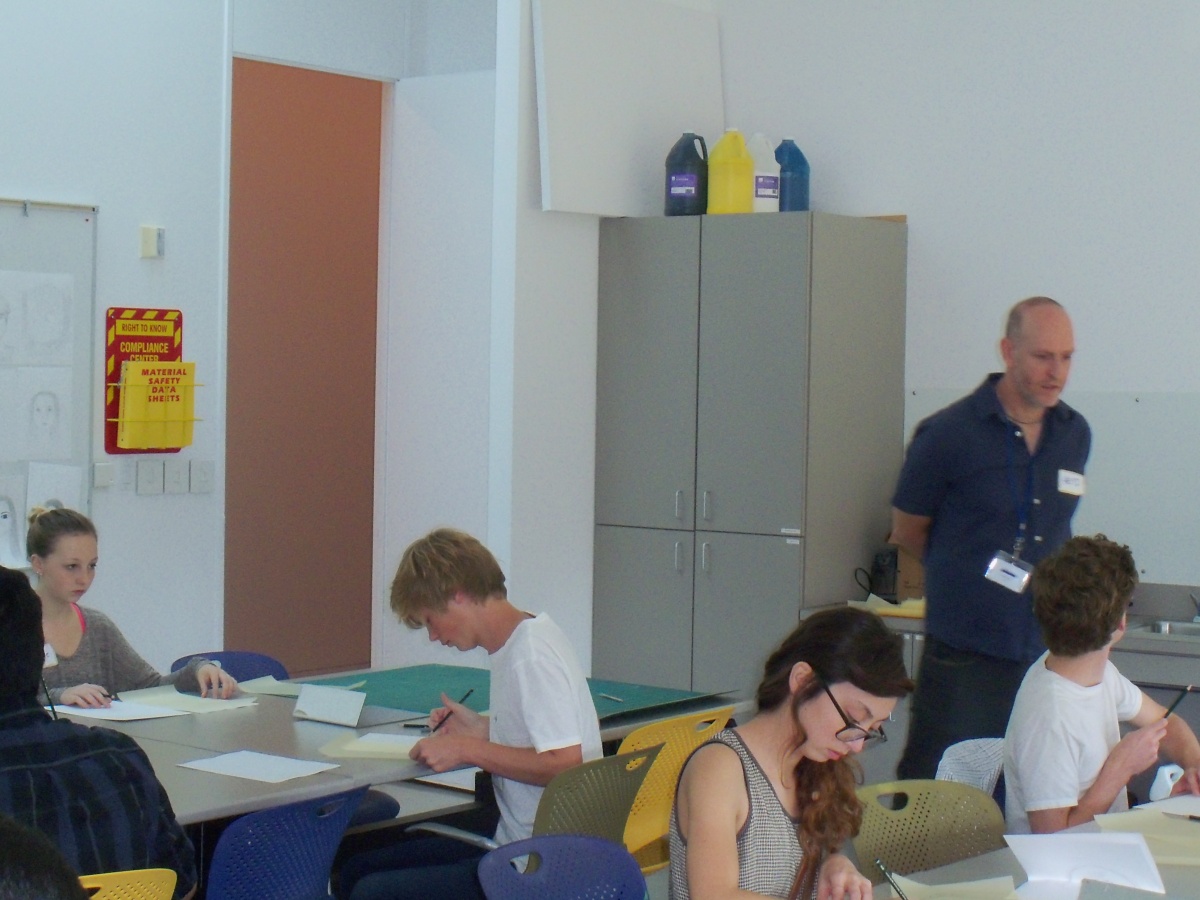 On October 14th, the students explored more figure-drawing techniques. The students took photographs in preparation for the next TAP meeting. Each student played the role of model and of photographer, both taking and giving direction for how to pose. Heyd discussed the work of Marina Abramović—most specifically her performance piece The Artist is Present, 2010 at The Museum of Modern Art in New York—as an example of "sitting" as an active performance.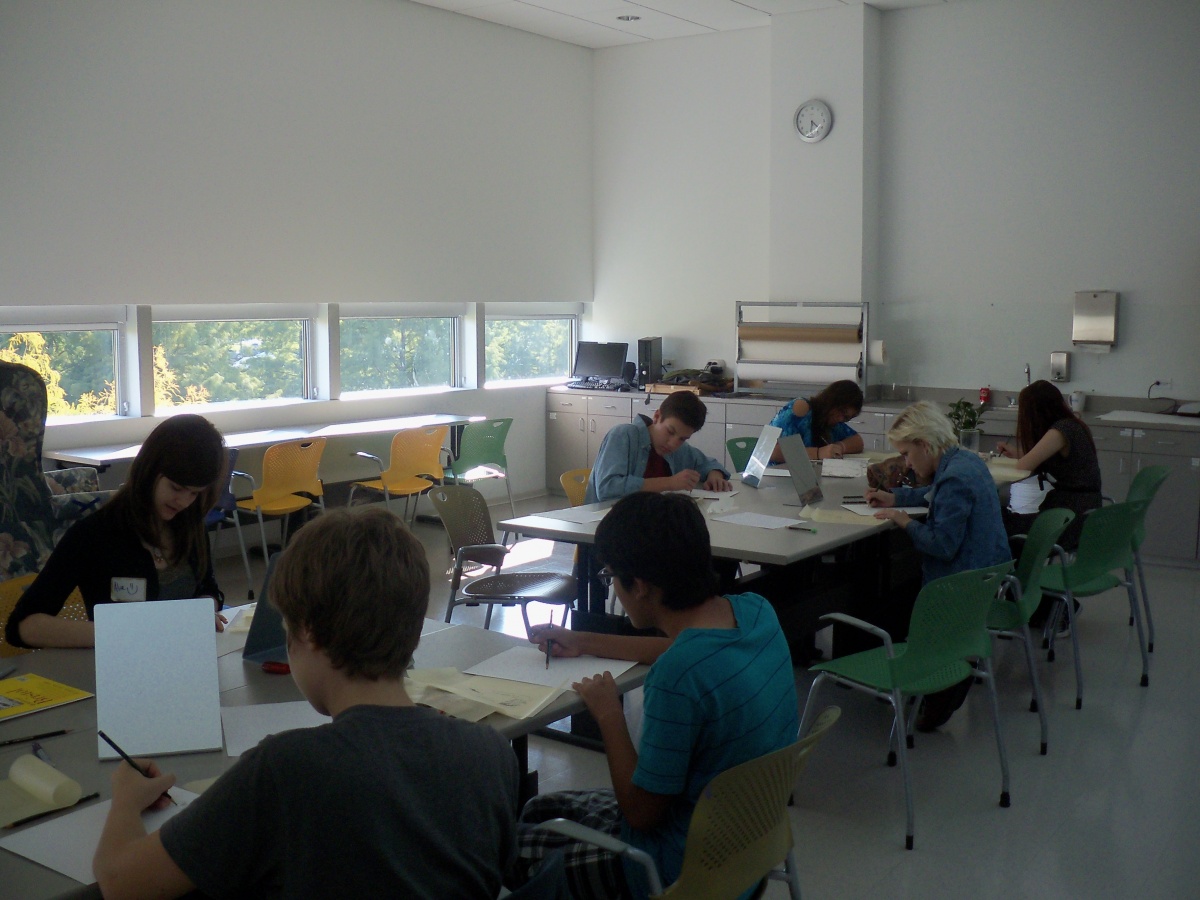 For class on October 21st, the students began by drawing self-portraits from their own memory and then while looking in a mirror. Afterward, they picked out two of the photographs taken during the last class to use as drawing references in the lab. Sometimes, during the course of creating a portrait, the sitter is unavailable. In these cases, having photographs to work from can be of great help to an artist! Finishing up for the day, the students watched part of the HBO documentary Marina Abramović: The Artist is Present and heard commentary from the curator of the MOMA exhibition as well as the perspectives of some audience members.