The new season of T/AP has officially begun.
After a competitive selection process, 21 pre-collegiate students and 2 interns were accepted into the program. Congratulations to this year's participants!
Katie Bone / Richardson High School
Arin Crawford / Northwest High School
Marcy Davis / Grand Prairie Fine Arts Academy
Nestor Gregorio / Polytechnic High School
Logan Larson / McKinney Boyd High School
Alvaro Munoz / Diamond Hill High School
Elle Munoz-Diaz / Young Women's Leadership Academy
Abdul Reef Nsengiyumva / Polytechnic High School
Margaret Oliveira / Boswell High School
Isabella Payne / Paschal High School
Angel Rodriguez / Arlington Heights
Quinn Rousseau / Aledo High School
Daniella Salazar / Young Women's Leadership Academy
Erik Salcedo / South Hills High School
Emer Kate Sanders / Paschal High School
Matthew Silva / Timber Creek High School
Jaden Sims / Birdville High School
Lola Skjolsvik / Trinity High School
Claire Speer / Arlington Heights
Isabell Spence /Northwest High School
Alison Villasana / Western Hills High School
Summer Aquino / T/AP INTERN
Ayesha Nadurath / T/AP INTERN
For our first gallery + studio session, participants worked with Dallas-based artist and educator Carlos Don Juan. Don Juan is a senior lecturer in painting at UT Arlington and a member of the collaborative group Sour Grapes. His work has been exhibited internationally at Antonio Colombo Arte Contemporanea, Milan, Italy; Musée d'Aquitaine, Bordeaux, France; and Houston Museum of African American Culture, Houston, Texas. Don Juan is currently represented by Kirk Hopper Gallery in Dallas and has recently been featured in Blue Moon Brewery and FIAT advertising campaigns.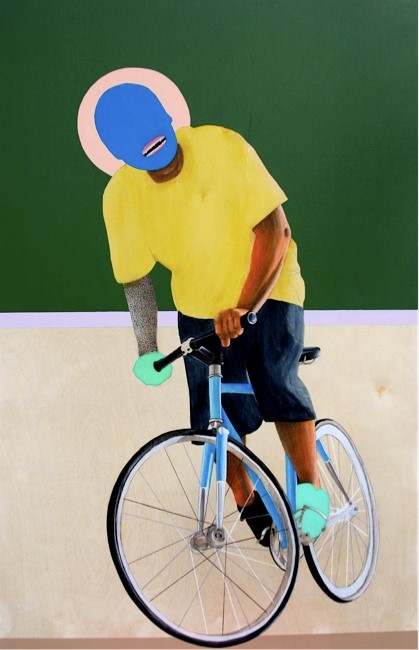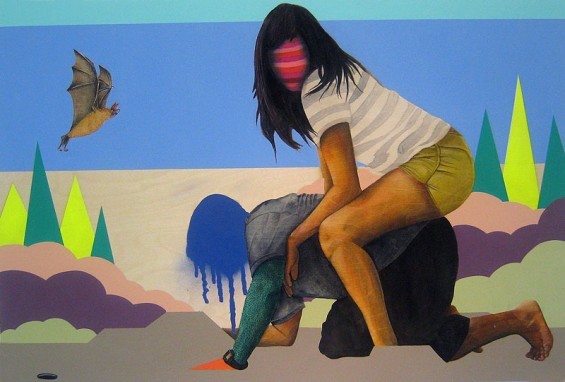 The first meeting addressed ideas of identity, cultural appropriation, and fashion through a mask-making project. Students were led through the exhibition Kehinde Wiley: A New Republic, comparing and contrasting Wiley's paintings Napoleon Leading the Army over the Alps, 2005, and Equestrian Portrait of King Philip II (Michael Jackson), 2010.
Students returned to the studio and were introduced to the four-part project that will sequence through water colors and gouache masks, background landscape painting, photographic reference details, and portraiture painting.