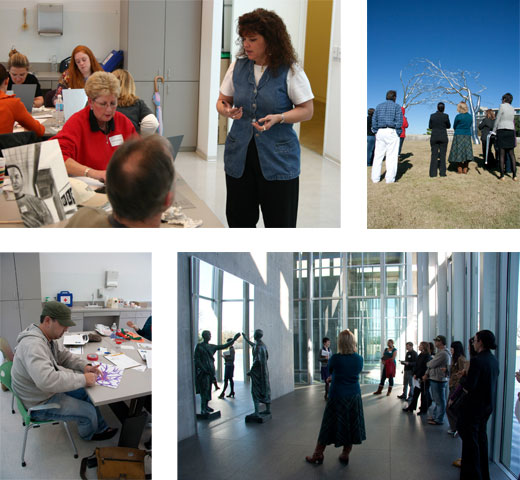 All programming at the Modern relates to the collection, architecture, or special exhibitions. Age-appropriate programs focusing on the art and architecture of the Modern are designed with specific audiences in mind to enhance participants' experiences and expand ideas about art, the world, and the self. Studio-based programs enlist the talents of North Texas artists to lead groups through the galleries, building, and grounds with conversation and activities that apply and reinforce what is learned from an engagement with featured art and architectural elements.
For questions, please call 817.840.2121
or contact the Education Department here.
Registration deadline for all classes is three weeks before the start date of the class.