Wolfgang Puck Catering Services
Situated in the heart of the Cultural District, the Modern features elegant facilities perfect for hosting personal, corporate, and special occasion events combined with the welcoming hospitality of Wolfgang Puck Catering.
Chef Wolfgang Puck has revolutionized the dining and events landscape with a singular focus: to exceed expectations whenever our guests gather for a meal.
Wolfgang Puck Catering is dedicated to bringing our passion for culinary innovation, uncompromising quality and genuine hospitality to our clients and guests.
The Secret Ingredient in The Modern's Recipe for Event Success
The Modern has partnered with Wolfgang Puck Catering as the exclusive caterer for all events and celebrations.
The experienced team is known for personalized attention and perfectly executed events. We rely on careful preparation, artful presentation, and our legendary restaurant-style hospitality to create engaging event experiences with no stress to you.
Contact Wolfgang Puck Catering at The Modern Art Museum of Fort Worth
To book one of our rental spaces, request pricing, discuss menu selections, or receive more information about holding your special event at The Modern Art Museum of Fort Worth, please complete and submit the inquiry form below or give us a call at 817-840-2175.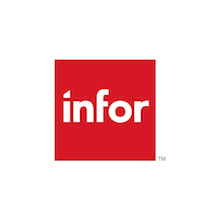 The Event Space
Featuring over 50,000 square feet of sleek gallery space with soaring ceilings and plentiful natural light shining through the contemporary glass structure, The Modern Art Museum of Fort Worth (The Modern) is the crème de la crème of chic event venues in Fort Worth and greater North Texas. A carefully curated collection of art from the 1940s to the present, lavishly landscaped grounds with outdoor sculptures, and a tranquil reflecting pond further set the stage for any special occasion.
The Modern is the perfect choice for those looking for the best of Fort Worth wedding venues, highly regarded holiday catering services, premier private dining in Fort Worth, serene Fort Worth meeting spaces, sophisticated backdrops for Fort Worth corporate events or exceptional party venues in Dallas/Fort Worth. Choose either The Grand Lobby for large scale events, Cafe Modern for more intimate affairs, or both The Grand Lobby and Cafe Modern for the full Modern experience.
GRAND LOBBY
Accommodates up to:
250 guests, seated with dance floor
400 guests, seated without dance floor
400 guests, buffet or reception stations (limited seating)
600 guests, reception
CAFÉ MODERN
Accommodates up to the below with existing tables and chairs:
95 guests, seated with dance floor
160 guests, seated without dance floor
Accommodates up to the below with round tables:
150 guests, seated with dance floor
200 guests, seated without dance floor
200 guests, buffet or reception stations (limited seating, no dance floor)
240 guests, reception
FAQs
Where are you located?
The Modern Art Museum of Fort Worth is located at 3200 Darnell Street Fort Worth, TX 76107.
What kind of events do you host?
From wedding receptions, birthday dinners, and graduation celebrations to holiday parties and corporate catering for meetings and conferences, The Modern is perfectly suited for every special occasion.
What is your guest capacity?
The Modern Art Museum of Fort Worth can accommodate up to 840 guests for an event throughout our multiple rooms, including shaded outdoor seating.
Do you provide on-site catering and tableware?
Yes, gourmet catering services are provided by our world-renowned partners, Wolfgang Puck Catering, along with tableware. Guests can expect unrivaled creativity in the kitchen and unmatched hospitality from Wolfgang Puck Catering, delivered with the utmost care, generosity, and respect to make your event a true masterpiece. Whether you're in need of corporate catering in Fort Worth or looking to impress your guests during the holidays with Thanksgiving catering, we'll handle every delicious detail.
Can I customize my event menu?
Yes, personalized menu options are available! We offer seasonal, corporate, wedding, and holiday themed menus. The Wolfgang Puck Catering team will work with you directly to create a menu that best suits your unique palate and dietary needs.
What is the price point for booking this facility?
We're proud to accommodate a variety of budgets for our spaces at The Modern Art Museum of Fort Worth. Contact us today to receive a price quote.