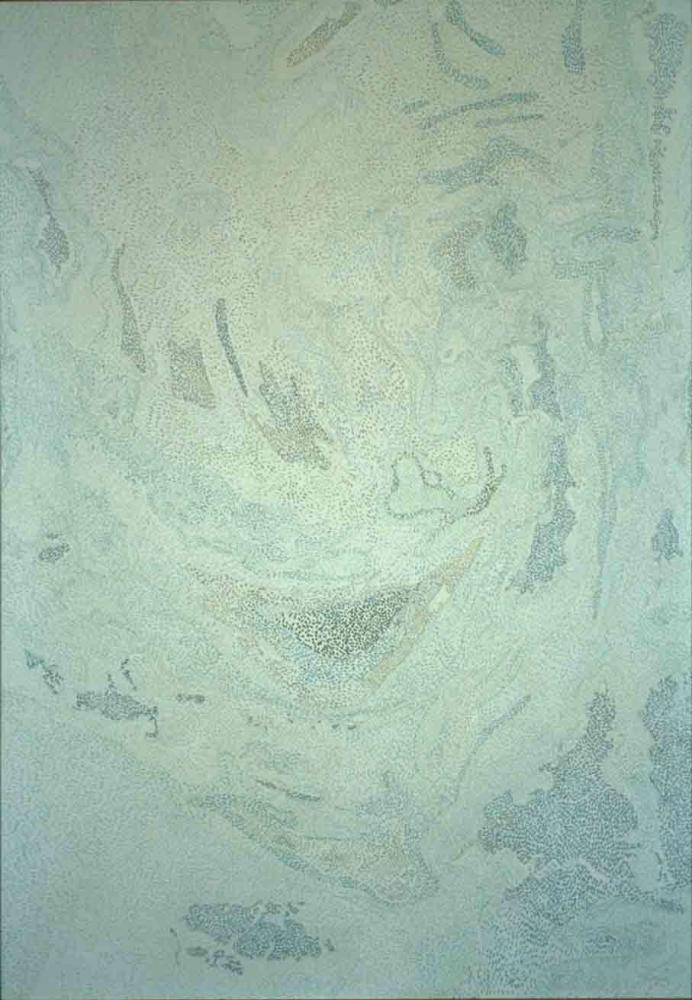 Nancy Graves
Molucca Seas
, 1972
Acrylic and ink on canvas
102 1/16 x 72 inches
Acquired in 1985
Gift of Janie C. Lee
Image copyright: © Nancy Graves Foundation, Inc./Licensed by VAGA, New York, NY
Rights & Reproductions
Acrylic and ink on canvas
102 1/16 x 72 inches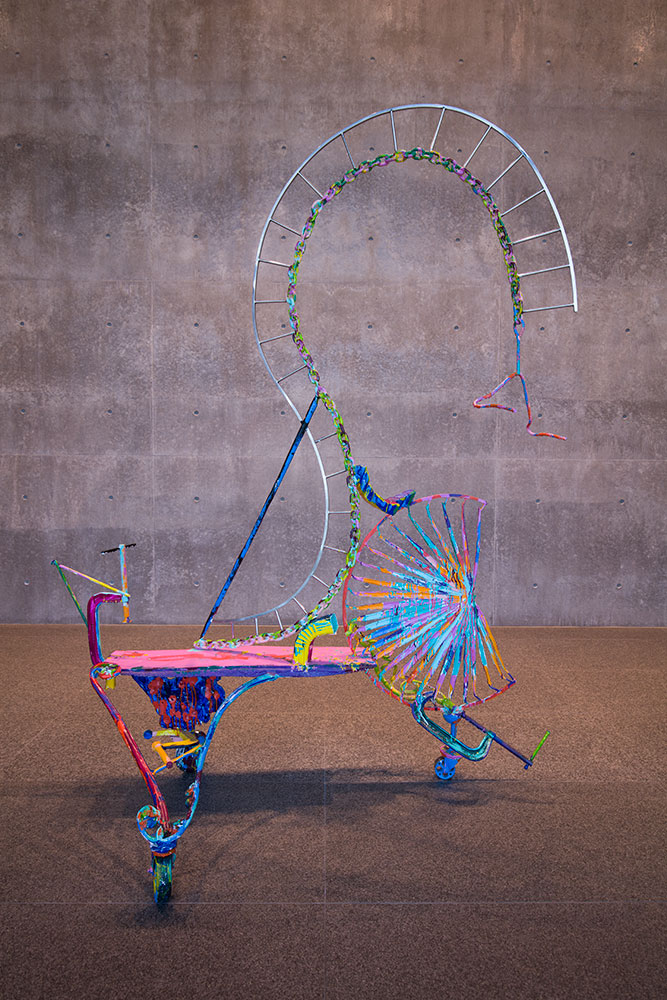 Nancy Graves, Wheelabout
Nancy Graves
Wheelabout
, 1985
Bronze and stainless steel with polyurethane paint
92 3/4 x 70 x 31 1/2 inches
Gift of Anne H. Bass and Sid R. Bass
Image copyright:
Rights & Reproductions
Bronze and stainless steel with polyurethane paint
92 3/4 x 70 x 31 1/2 inches
Nancy Graves established herself as an artist in the late 1960s with an exhibition of realistic, life-size camels. Fabricated out of wood, steel, burlap, polyurethane, animal hide, wax, and oil paint, these sculptures appeared to be taken directly from a natural history museum, and they asserted the artist's interest in science and history. Graves returned to sculpture in the 1980s after a hiatus dedicated to painting, still interested in science and nature, but far from her camels of the late 1960s.
In Wheelabout, Graves combines the shapes and forms found in nature with...
Read More