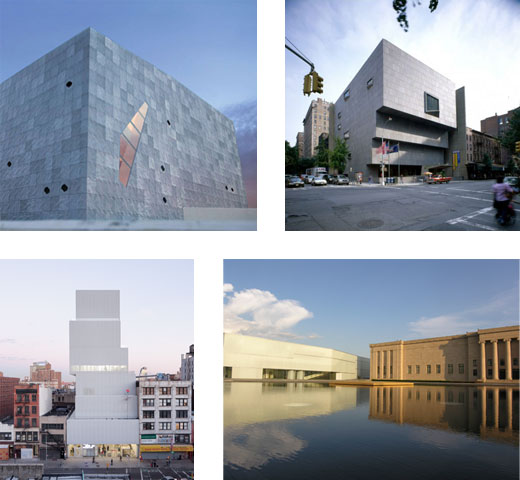 With an Associate/Family-level membership or higher, receive free reciprocal admission to more than 700 arts, cultural, and historical institutions, including botanic gardens, children's museums, and science and technology centers across North America through the Modern and Contemporary Reciprocal Membership Program, North American Reciprocal Museum Program*, ROAM - Reciprocal Organization of Associated Museums, and Museum Alliance Reciprocal Program (some restrictions may apply). Our reciprocal membership levels also offer free admission to the Whitney Museum of American Art. 
*NARM privileges do not extend to other institutions members within a 15 mile radius and may be restricted for concerts/lectures/special exhibitions and other ticketed events.
Above, clockwise from left: Walker Art Center, Minneapolis, MN, Photograph courtesy Walker Art Center; Whitney Museum of American Art, New York, NY, Photograph courtesy Whitney Museum of American Art; The Nelson-Atkins Museum of Art, Kansas City, Missouri, Photograph by Beth Byers, courtesy of Nelson-Atkins Museum; New Museum, New York, NY, Photograph by Dean Kaufman, courtesy of New Museum.