Summer 2020, May through early July
Mark Bradford is a Los Angeles-based artist best known for his large-scale abstract paintings created out of paper. Beginning with the selection of an image to use as a base, the artist accumulates paper in thick layers before tearing, ripping, sanding, power-washing and gouging through the surface to reveal complex intersections among the layers of meaning.
To accompany Mark Bradford: End Papers, the artist's historic exhibition at the Modern, Bradford has selected three images for MODERN BILLINGS from the archives of his long-time friend, Cleo Hill-Jackson. The three images portray the late Mr. LaMarr, a former hairdresser to St. Louis high society and a dear friend to Hill-Jackson during his life.
The late hairdresser Mr. LaMarr, from the archives of Cleo Hill-Jackson, selected by Mark Bradford for MODERN BILLINGS
5700 E Lancaster Ave, Fort Worth, TX 76112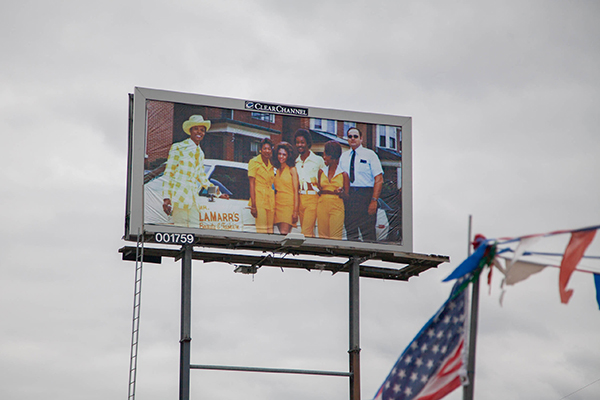 1515 Jacksboro Hwy, Fort Worth, TX 76114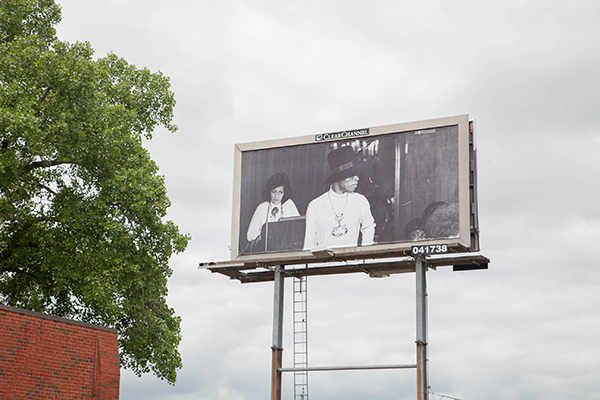 5840 E Lancaster Ave, Fort Worth, TX 76112