MODERN BILLINGS XI, June 24 - August 7, 2022
Margaret Meehan is a Virginia-based artist whose work is a research-based, multidisciplinary exploration that pulls from film, music, popular culture, folklore, and traditional crafts. She considers the origins of outcasts through their representation. Meehan's research includes teratology and medicine, ornithology, the esthetics of cuteness, materiality in high and low culture as well as modes of feminist protest. This all stems from her curiosity about the lines that separate what is protected from what is feared and how gendering plays into these expectations. For MODERN BILLINGS XI, she references the Greek myth of Cassandra as a way to give voice to women and femme identified individuals in the world today.
Andrea Tosten is a Dallas-based artist whose work explores social constructs, binary thinking, and the nature of existence. She uses letterforms, paper, and sewing to recontextualize and conceptualize her Catholic upbringing, background, and place in history. For MODERN BILLINGS XI, she references the use of paper, thread, and ink to display words and symbols that entice viewers to look them up and learn some of the history associated with them.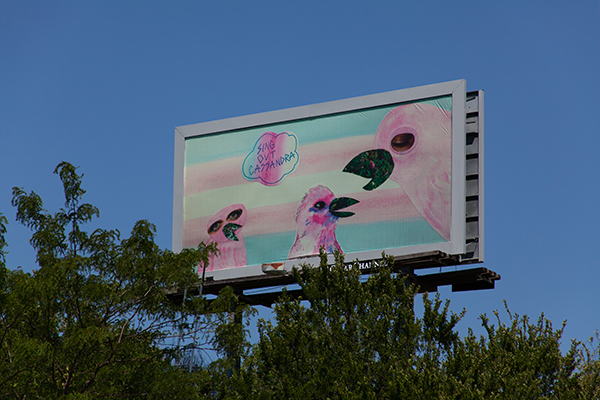 Margaret Meehan
Sing Out Cassandra
2022
1316 Jacksboro Hwy, 76114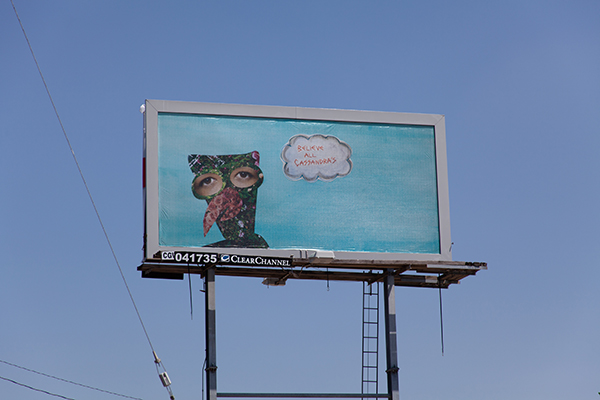 Margaret Meehan
Believe All Cassandra's
2022
1501 Jacksboro Hwy, 76114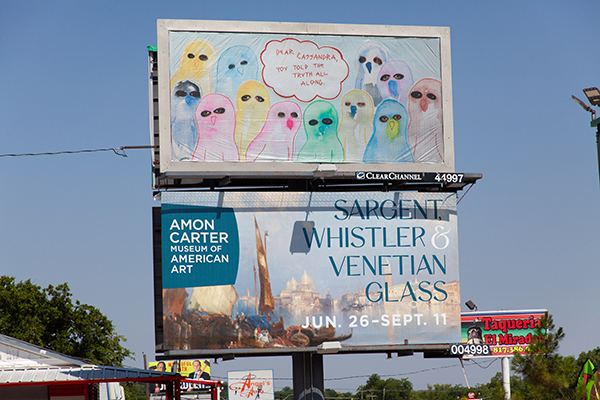 Margaret Meehan
Dear Cassandra
2022
5428 Jacksboro Hwy, 76114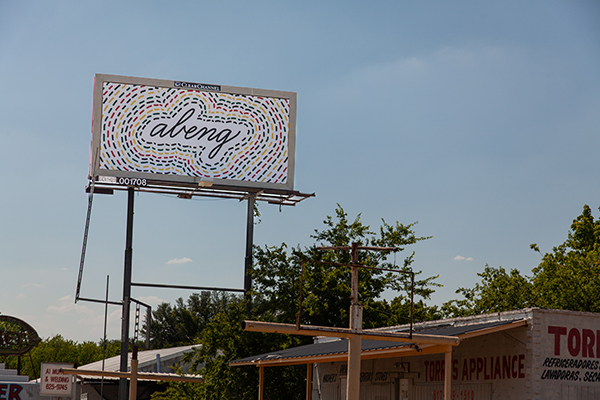 Andrea Tosten
Abeng
2022
2130 Jacksboro Hwy, 76164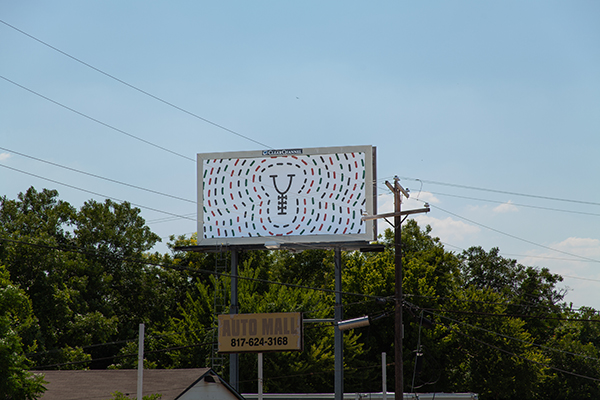 Andrea Tosten
Alchemy
2022
2137 Jacksboro Hwy, 76114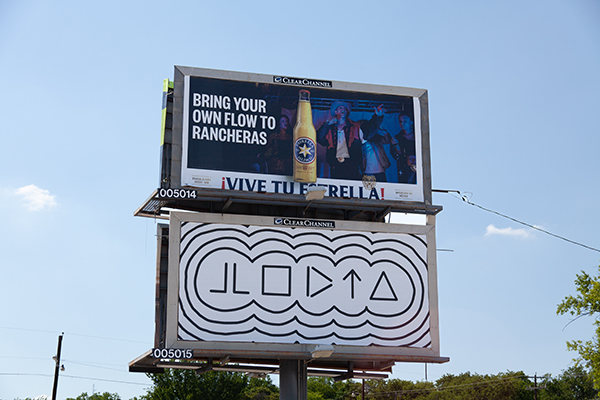 Andrea Tosten
Survival Symbols
2022
5316 Jacksboro Hwy, 76114