Tad-Poles: Stilts Around the World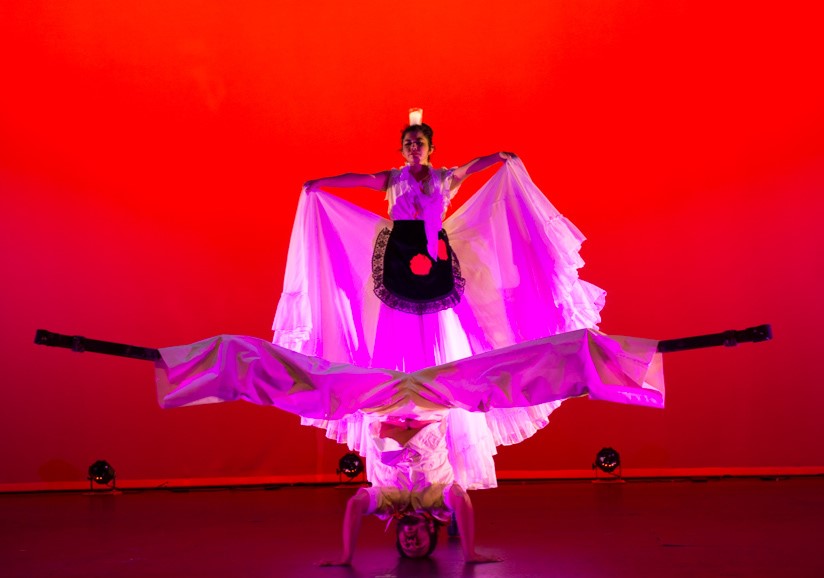 The show, with guest artists Wild Rumpus Circus from Wisconsin and the children performers from Amphibian's Tad-Poles outreach program, celebrates the way stilts are used in traditional dance in various countries around the world, and it will include costumes, storytelling, dance, and music influenced by different cultures: Chinese acrobatics, Mexican folk dances, and Afro-Caribbean rhythms.
Now in its tenth year, Amphibian's Tad-Poles is a collaborative group of professional and student stilt walkers and performers. Through stilt performance and workshops, Tad-Poles takes dance, theatre, music, art, history, and geography to new heights for a truly multi-disciplinary experience that celebrates cultures from around the globe.
Established in 2002, the Wild Rumpus Circus has offered circus/theater-based experiences for children and adults via their camps, performances, classes and workshops, using the traditional arts of circus, including juggling, tight-wire walking, clowning, aerial arts and acrobatics. They have toured internationally in U.S., the Middle East, and Europe.
For more information, please contact info@amphibianstage.com or 817-923-3012.
Free to the public