Modern Salon 1: The Stories of Photography and How Images Form Us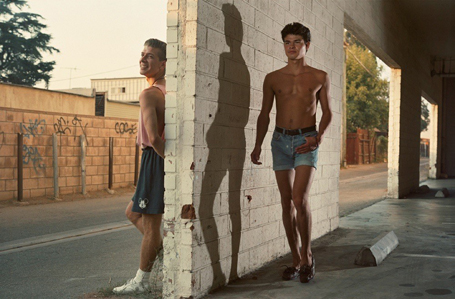 Modern Salon·1: The Stories of Photography and How Images Form Us
To photograph is to appropriate the thing photographed. It means putting oneself into a certain relation to the world that feels like knowledge—and, therefore, like power. Susan Sontag, On Photography
In April, we held the first of potentially many ongoing salons in relation to exhibitions and events at the Modern. From April to August 2015, the Modern's permanent collection exhibition Framing Desire: Photography and Video is the impetus of the readings, discussions, workshops, and/or other forms these gatherings might take. On May 28, we begin laying the groundwork with classic selections by important thinkers such as Walter Benjamin, Roland Barthes, and Susan Sontag, before moving forward with more contemporary, and perhaps currently more relevant, writings related to photography. However, the point of the Salon is to be a free and open exchange of ideas, so the readings, like the discussions, develop as we go.
May 28, 3-5 pm
Using "Notes on Photography and Accident" by Moyra Davey as the impetus for a discussion on photography both in and out of art, participants should read Davey's essay and consider both the content and form of her daily entries as they apply to the character, impact, and personal experience of photography. In addition, choose an extra reading from Davey's references, as listed below:
"A Short History of Photography," Walter Benjamin
On Photography, Susan Sontag
Camera Lucida, Roland Barthes
Diana & Nikon, Janet Malcolm
In addition to reading "Notes on Photography and Accident" and one or more of the listed texts, participants should select photographs and/or videos within Framing Desire: Photography and Video to spend time considering, and hopefully visiting, according to the works' perceived pertinence to the reading material and the participant's personal insights on photography—in and out of art.
If interested, follow the procedure highlighted below to apply for this second session of Modern Salon: 1. To assure an intimate and meaningful exchange, each session is limited, so rsvp soon. Education staff will respond via e-mail with arrangements for receiving or locating the reading materials, ongoing access to the galleries, and other details concerning the session. Questions and concerns should be sent to the education department here with SALON QUESTION in the subject line.
__________________________________________________________________
In support of the Modern's role to promote life-long learning, Modern Salon is a gathering of interested parties to entertain curiosities and probe ideas surrounding a chosen topic. This new program strives to connect our community to ideas hosted by the Modern through exhibitions, acquisitions, and other generators of thought and discourse. The question is whether conversation, collective investigation, enthusiastic speculation, and celebratory realization shared within the context of a "salon" still has a place in our technological age of solitude, mediated thought, and virtual experience. If not, we will look for other means of connection, but if so, this program will thrive. We are eager to test the waters with our first Modern Salon.
Modern Salon meets on the last Thursday of each month, April through August 2015, from 3 to 5 pm.
These monthly salons are free to the public with the exception of occasional reading material costs. Participants should register each month by sending an e-mail to the education department here with SALON in the subject line. The week following each meeting, registration opens for the coming month's Salon. Topics and readings will be announced on this page. This allows approximately three weeks for interested parties to complete and collect thoughts about the reading for the next Salon. These gatherings are not accumulative and, therefore, participation can be occasional and sporadic according to interests and availability. Space is however limited, so early RSVPs are recommended and should be honored by attendance.
Beyond the first Salon on April 30, topics and readings for May 28, June 25, July 30, and August 27 will be determined and announced on this page as the program proceeds.
Image credit: Rineke Dijkstra, Castricum aan Zee, The Netherlands, June 1992, 1992/printed 2005. C-print. 29 ½ x 37 inches. Collection of the Modern Art Museum of Fort Worth, Museum purchase
Philip-Lorca diCorcia, Tim Morgan Jr., 21 years old, Los Angeles, California, $25 / Joe Egure, 18 years old, Los Angeles, California, $25, 1990–92. Chromogenic print. 23 ¾ x 36 1/8 inches. Collection of the Modern Art Museum of Fort Worth, Museum purchase, The Friends of Art Endowment Fund