Today was our last day with the wonderful Cassandra Emswiler. The students' goal was to complete their tile project and have the work exhibition-ready. Students were given a few minutes at the beginning of class to experiment with designs for display and plan the organization of their tiles onto a support structure.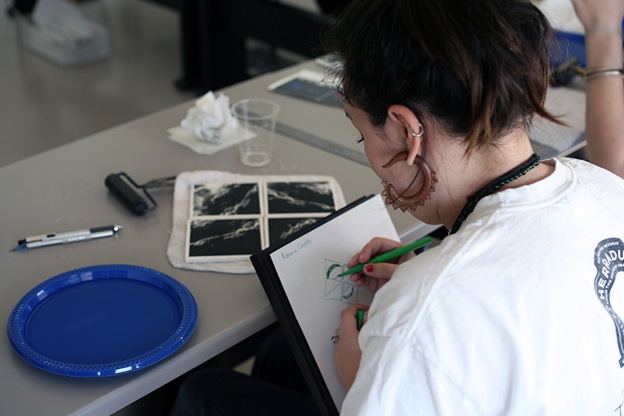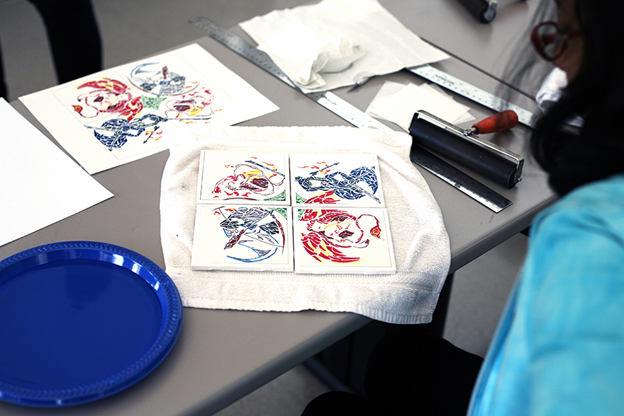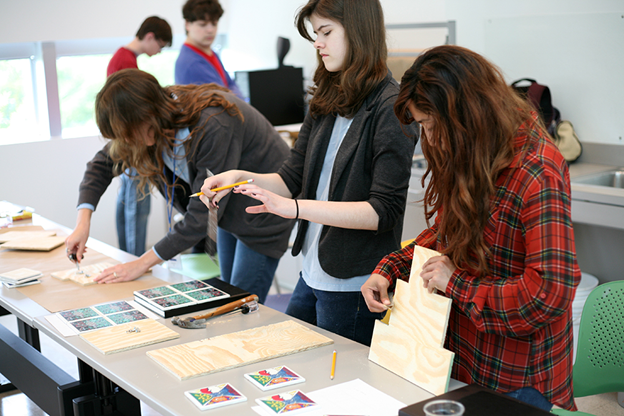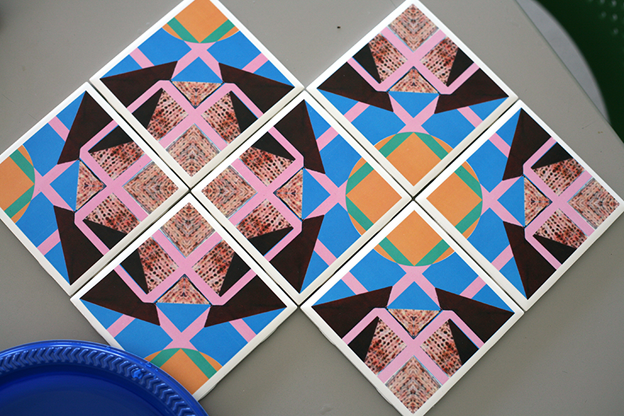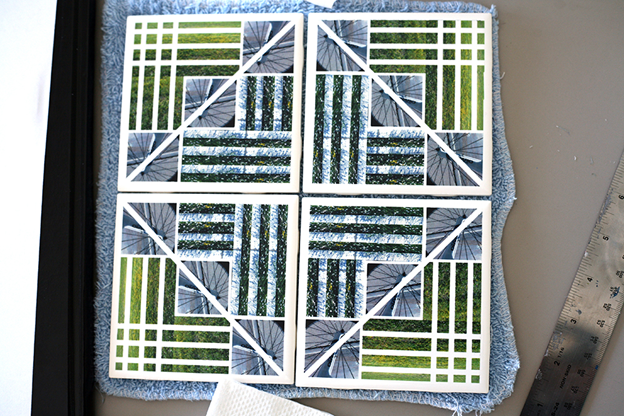 After each student decided on a design, the shape was sketched onto the wooden supports that the tiles would be mounted to. Nathan gave a jigsaw demonstration that emphasized safety precautions and proper technique. Afterwards, students were supervised as they cut their wooden supports into the desired shapes for display.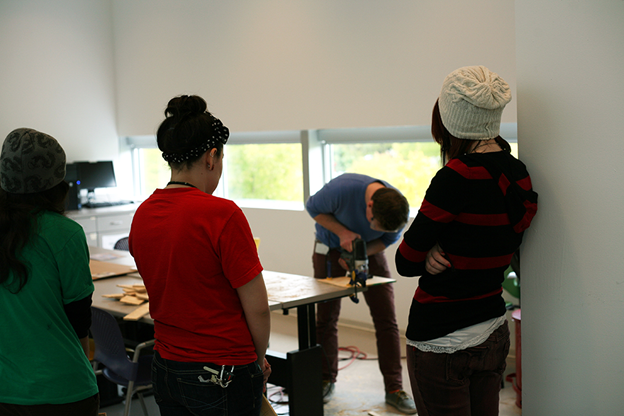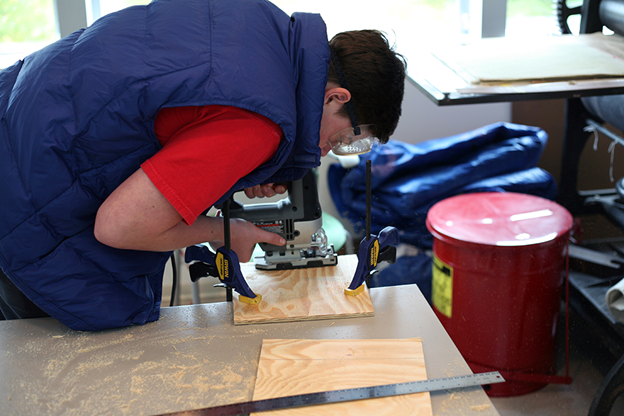 Several students decided to paint their support structure to complement their design.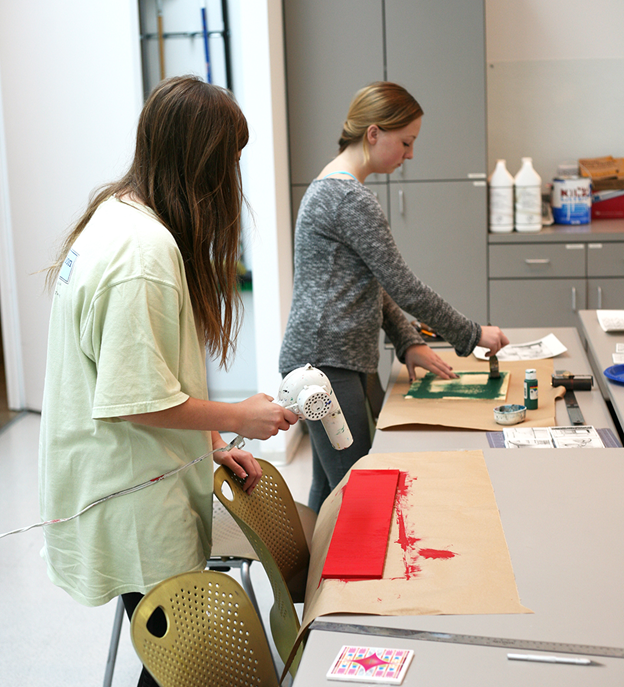 Cassandra gave a gluing demonstration, and each student affixed their tiles to the wooden support.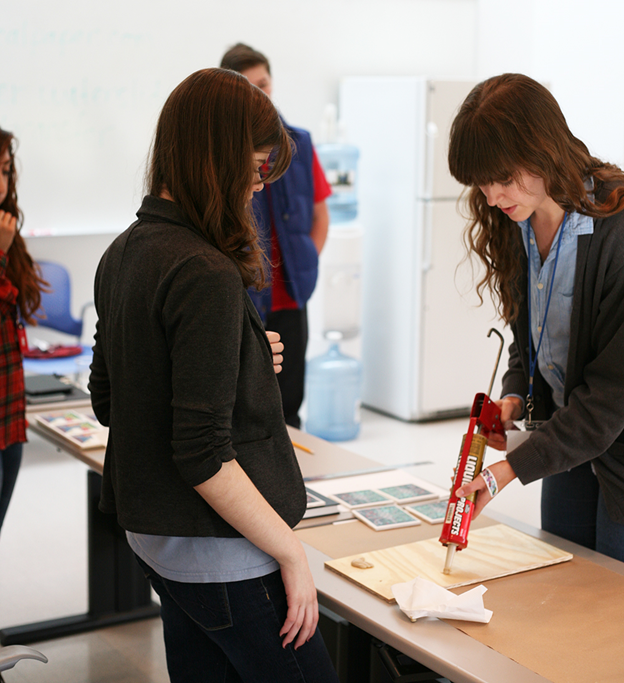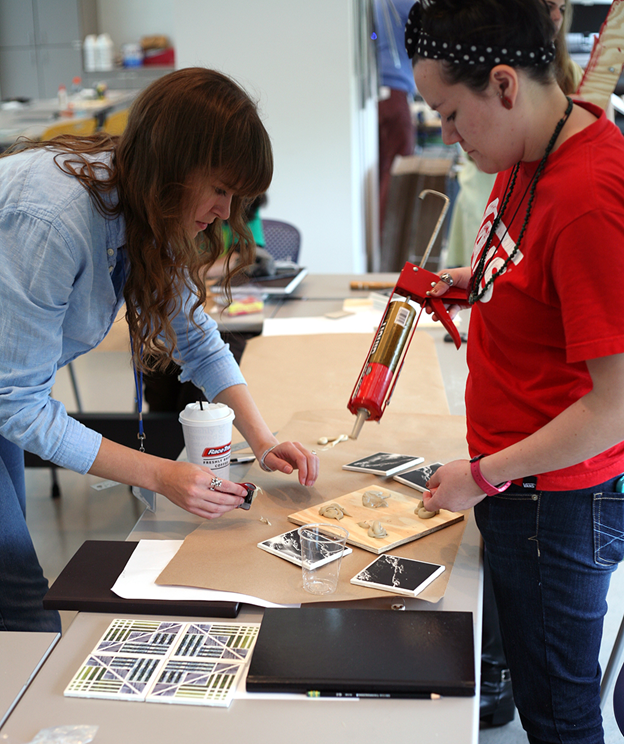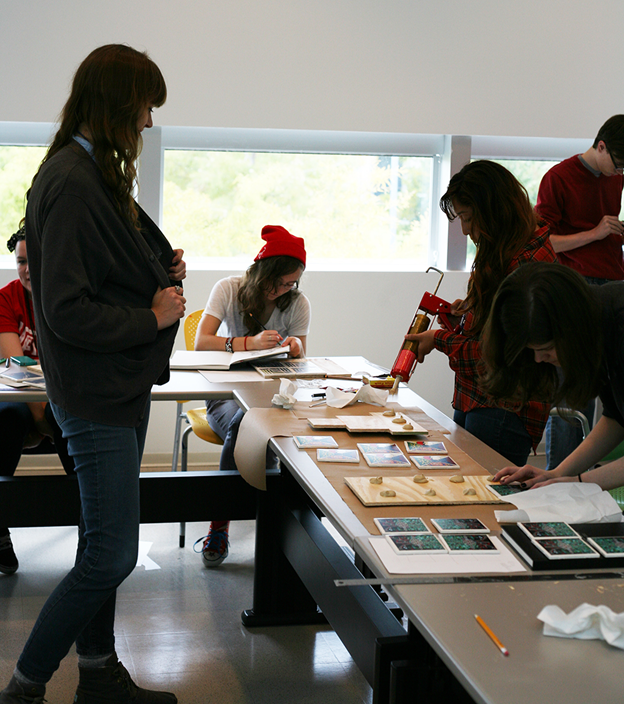 All of the students' work turned out beautifully, and there was quite a bit of variety within the body of work.
To celebrate each student completing the project, the group took a short walk to the Fort Worth Botanic Garden to experience Cassandra's inspiration in person. Throughout the walk, Cassandra led a conversation about the organization of the garden and the haptic and optic spaces, reinforcing many of the ideas presented in her lectures. The students were given free time to explore for the rest of the afternoon; they could elect to draw, photograph, or simply walk around the various gardens. A great time was had by all, and the group will surely miss the talented Cassandra Emswiler.