December 16 marks the last T/AP meeting before we see each other again in 2013. And what a way to end the semester…
Our teen artists had the opportunity to work with the very talented Sally Glass, a CentralTrak Artist in Residence with a background in photography and an art practice that includes recontextualizing everyday objects. In preparation for the day's project, Sally brought along a supply of ordinary things.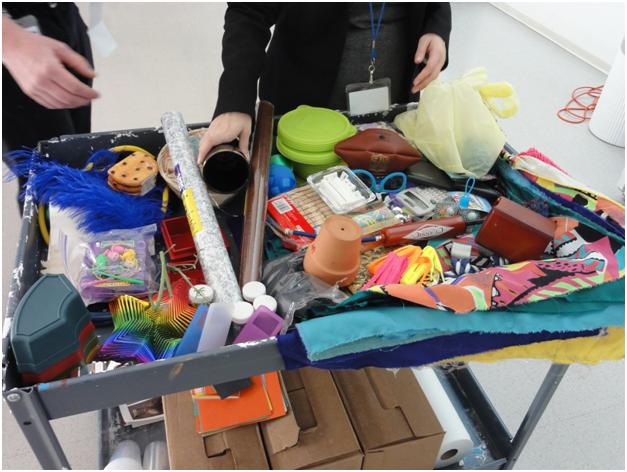 Before getting started, Sally provided us with a brief presentation about herself and her work, discussing the people and concepts that have influenced her. One such concept was cathexis, a psychoanalytical term used to describe the emotional and mental energy that we invest in a person, idea, or object. To demonstrate how this term would apply to the day's project, Sally took us into the gallery to see Robert Rauschenberg's Whistle Stop (Spread), 1977.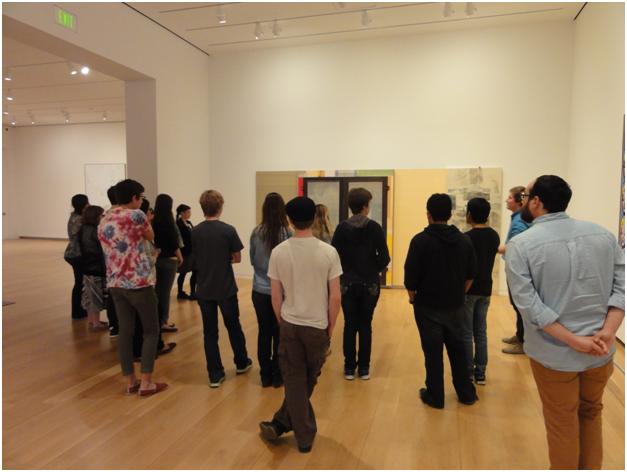 Rauschenberg dedicated Whistle Stop to his father, a man with whom he had a severely strained relationship. There are plenty of arguments to be made that the work features references to this strained relationship—evidence of Rauschenberg's cathectic focus.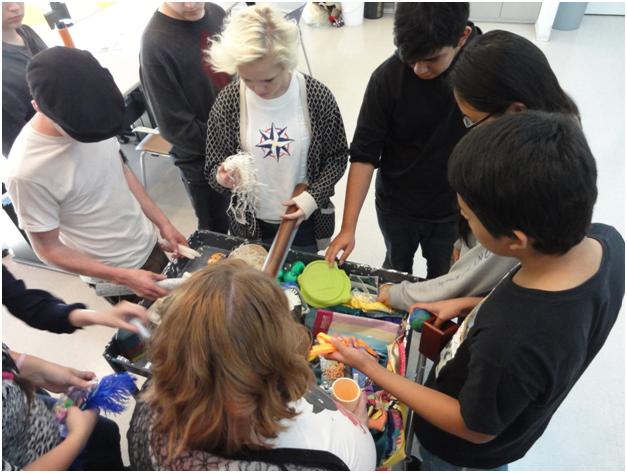 Back in the lab, the students gathered a selection of the objects provided and practiced arranging the objects in personally meaningful ways, culminating in a final assemblage.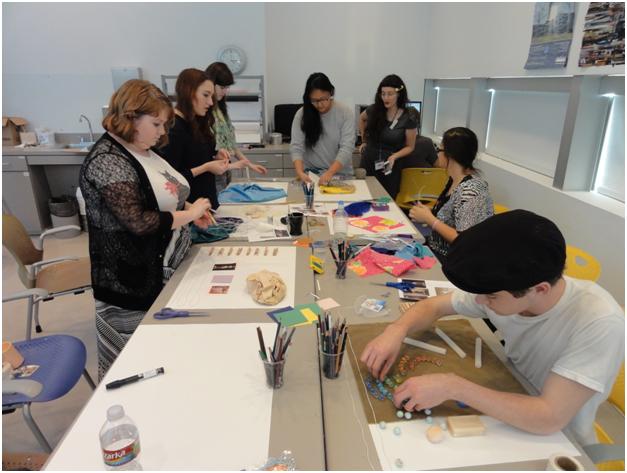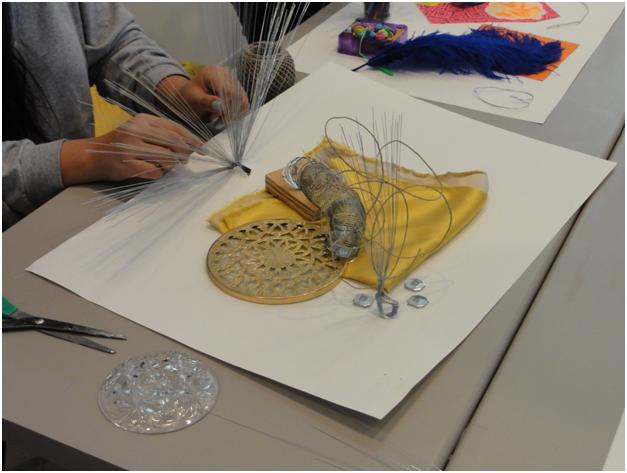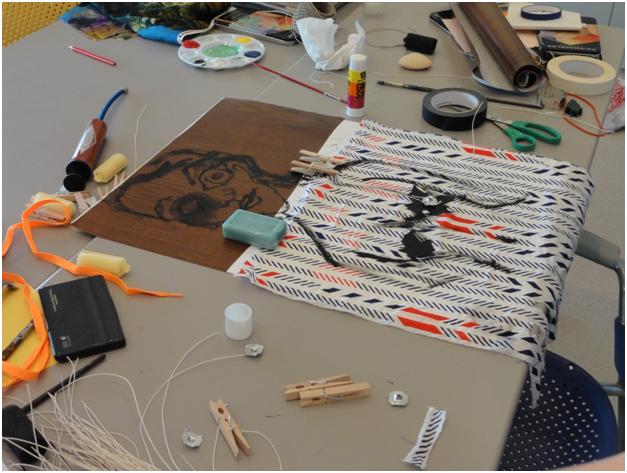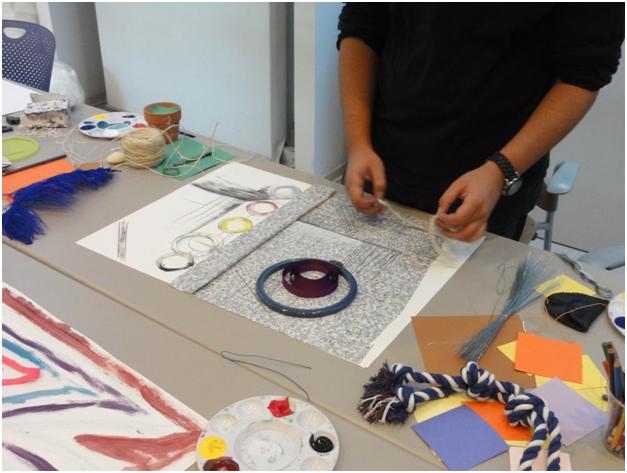 We are all so grateful for the opportunity to have worked with Sally, as brief as it was. Thumbs up for Sally Glass!