T/AP is back from Spring Break! This week we experimented in printmaking with artist Joshua Goode. Beginning the day with a short presentation about relief prints, Joshua explained how prints are not like paintings or sculptures—the printing process results in multiples, and they are rather cheap to produce. Joshua reviewed printmaking from the Middle Ages to the Renaissance to Modernism, providing examples by artists such as Albrecht Dürer, Käthe Kollwitz, Pablo Picasso, M.C. Escher, and Al Held, among many others.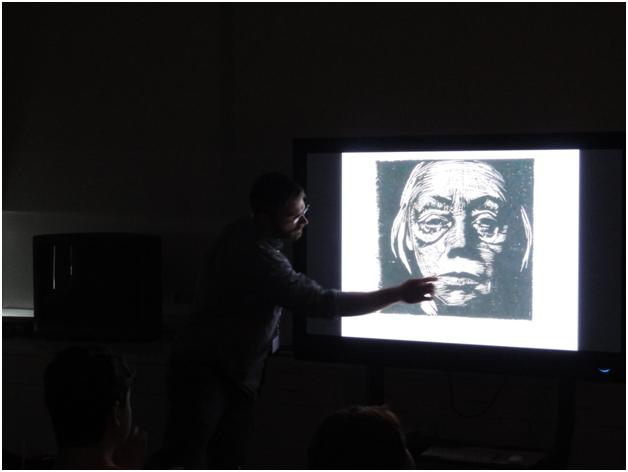 Taking inspiration from some of the styles and techniques in these examples, the teen artists were asked to create a relief print in the lab.
Joshua demonstrated the use of several printmaking tools and processes—cutting into the printing block, spreading and applying ink with the brayer, and using the Modern's vintage printing press.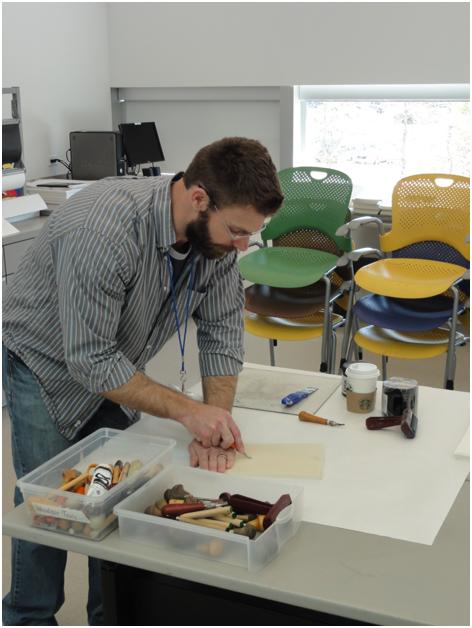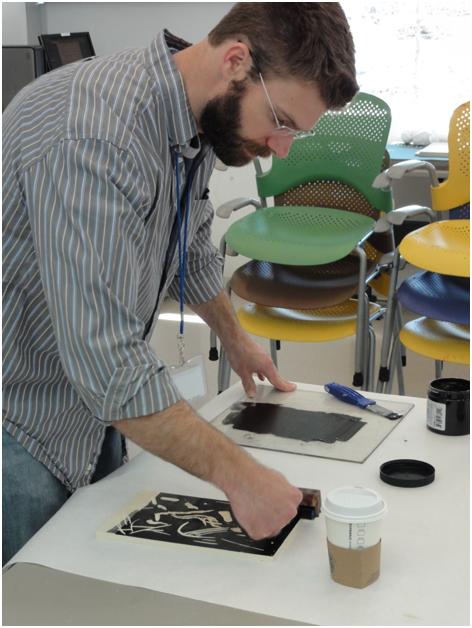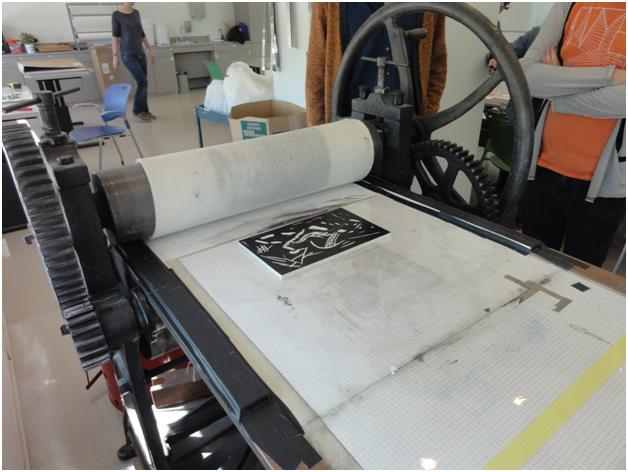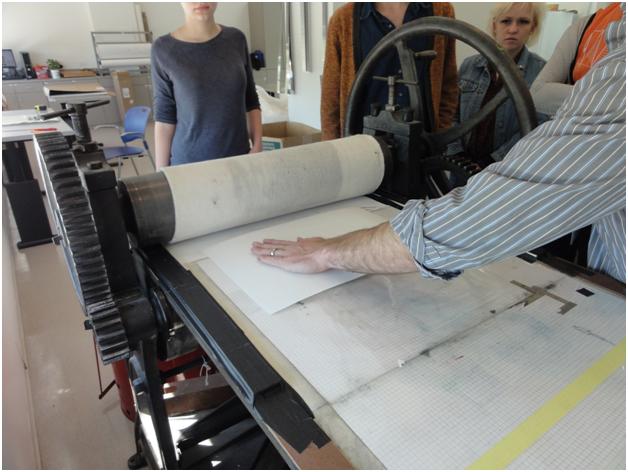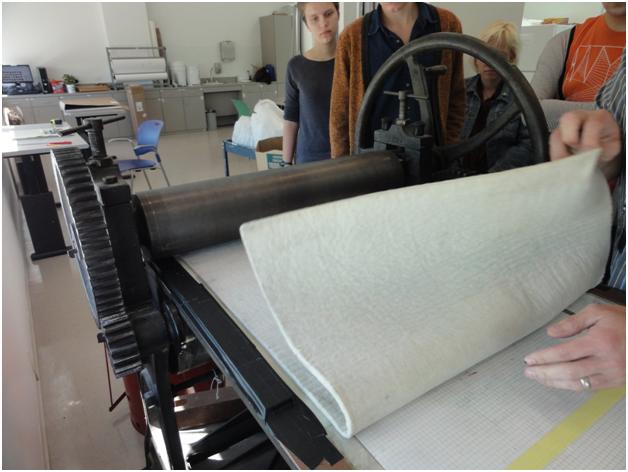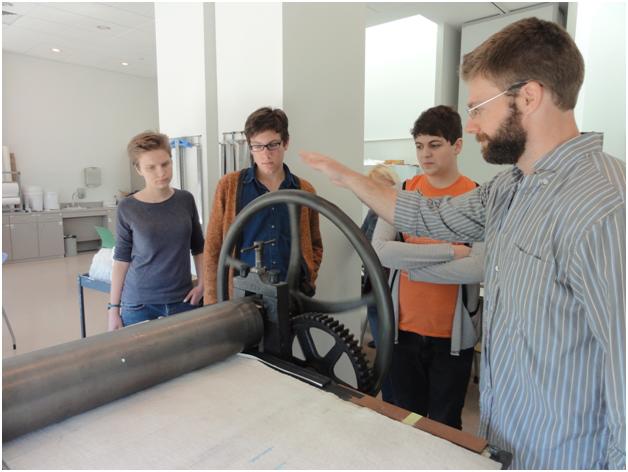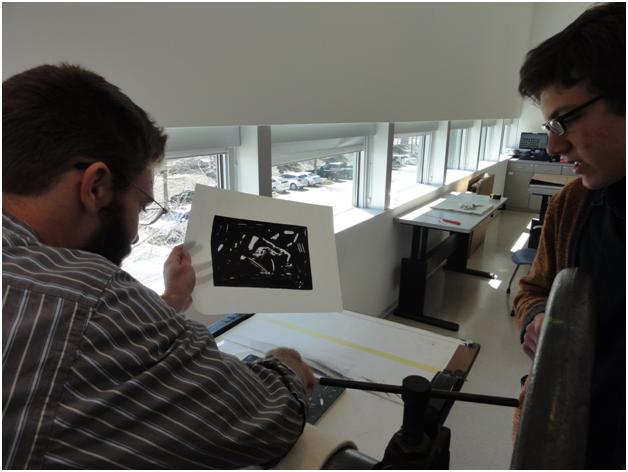 Soon after, many of the teen artists were ready to begin printing. They were encouraged to print samples to gauge their progress and to experiment with subsequent prints without re-inking.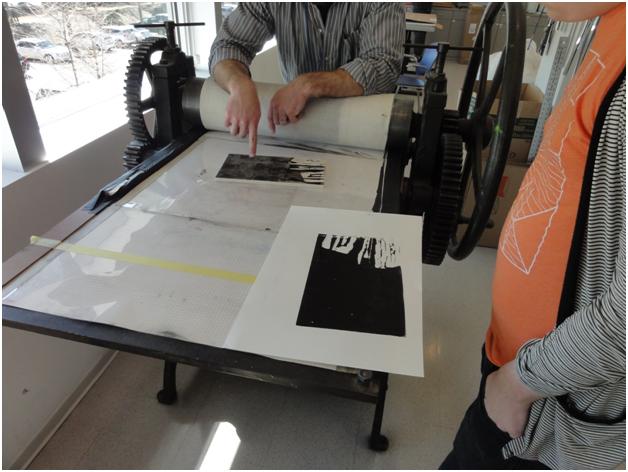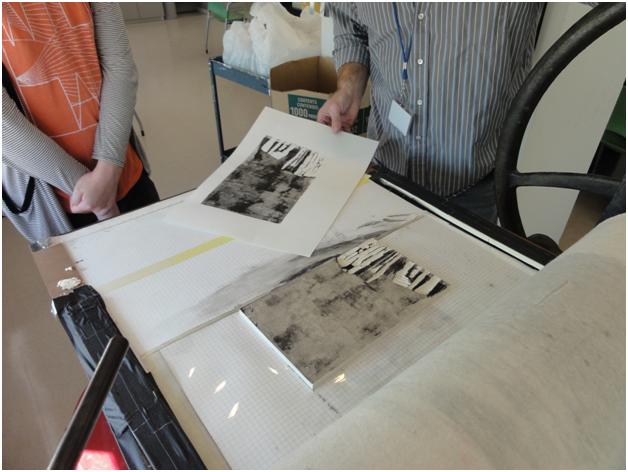 The teen artists executed such a wide array of different relief cutting styles, it was exciting to see the results from some of their efforts as they rolled through the press.