Artist Randy Guthmiller began T/AP this week by sharing his experience at Zine Fest Houston. Randy introduced the students to zines—small circulation, self-published works of original or appropriated texts and images usually reproduced via photocopier—and brought several zines he traded at the event to share with class. Then he introduced the next project: a group zine!
Randy led us down to the exhibition Urban Theater: New York Art in the 1980s, where we visited works by Cindy Sherman, Jeff Koons, Barbara Kruger, and the Guerrilla Girls. As a group, we discussed the ways Sherman and Koons used props, costumes, and sets to build elaborate narratives and the way Barbara Kruger and the Guerrilla Girls used text. Randy encouraged the students to study these artists' works, especially those that used the self as raw material to talk about the notion of self-portraiture.
The T/AP students were inspired, and while returning to our studio upstairs, the budding artists chatted and bounced ideas around about a way to approach the self. Back in the studio, Randy instructed the teens to thoughtfully consider what materials to employ to uniquely portray themselves in their new work, keeping in mind that the final product will be one page within a zine.
Students were provided with all sorts of materials: paper, magazines, art board, markers, pencils, iPads, adhesives, and the like. Surprisingly, the most challenging requirement for the self-portrait was for the students to have their photo taken. A few students had no trouble standing before the camera for their "mug shot," as they named it. But most, having brought props and costumes, took their time figuring out their perfect set-up.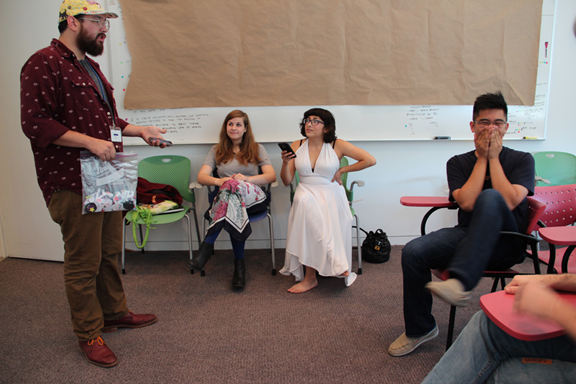 Here are some student photo samples: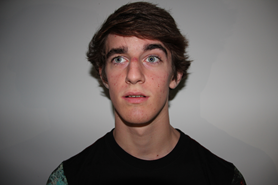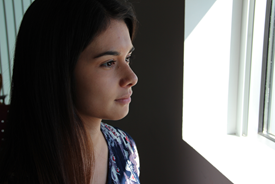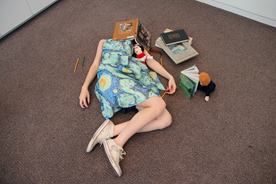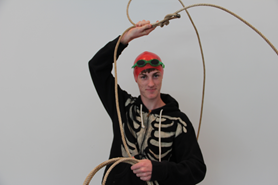 The student photos were printed out and manipulated in a variety of unique ways. The portraits came alive, each imbued with personality, character, and style. As the students worked under Randy's enthusiastic guidance, it was clear how the pieces embodied their individuality and artistic expression.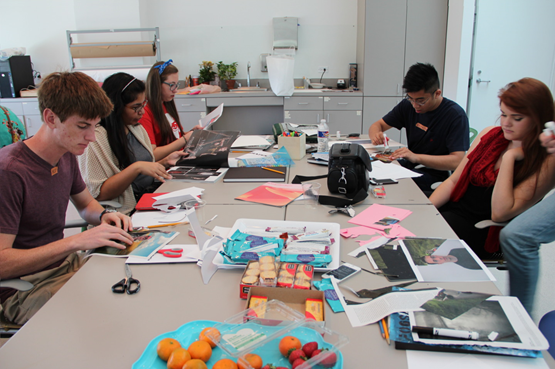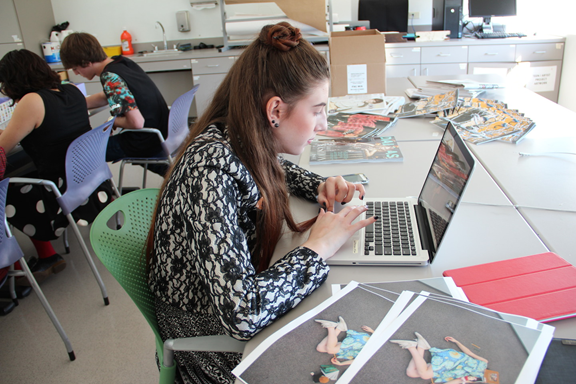 Students worked hard, cutting, drawing, pasting, designing, and formatting their pieces. Many were deep in thought while others chatted with one another and with Randy about their ideas in order to receive feedback. All in all, it was a productive and thought-provoking T/AP day for everyone.