Sally began class with a short presentation about mandalas, a spiritual and ritual symbol in Hinduism and Buddhism that represents the universe. After a brief introduction to mandalas and their multifaceted religious and political meanings, Sally screened a short film about Tibetan Sand Mandalas, which are ritualistically destroyed after completion to indicate the fleeting nature of the material world.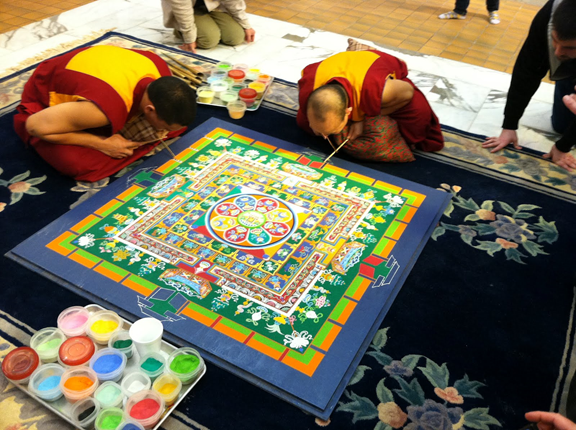 After the screening, the group headed downstairs to view FOCUS: Fred Tomaselli once again. The students couldn't help but see the formal and conceptual connections to mandalas within Tomaselli's exhibition, in particular the use of repetition and symbolism.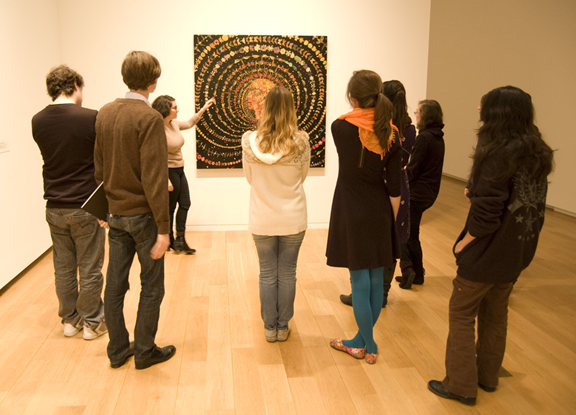 The students then returned to the studio to create their own mandalas. The teens had been asked to bring five to ten objects or images that have a strong personal meaning. Once we returned to the studio, the teens either scanned or photographed their items. Each image was printed five times so each student had a wealth of material with repeating images.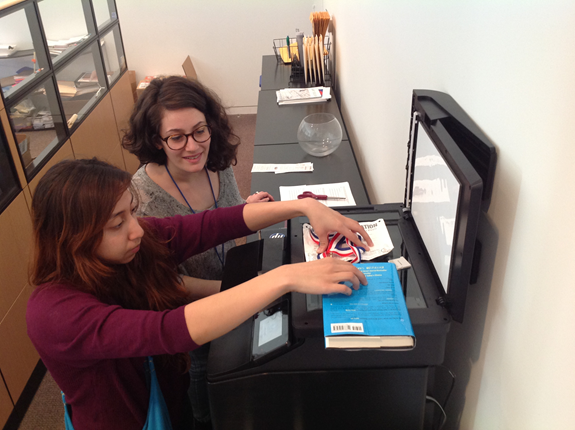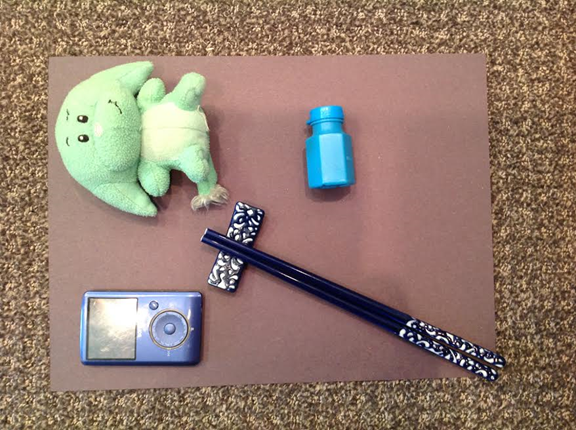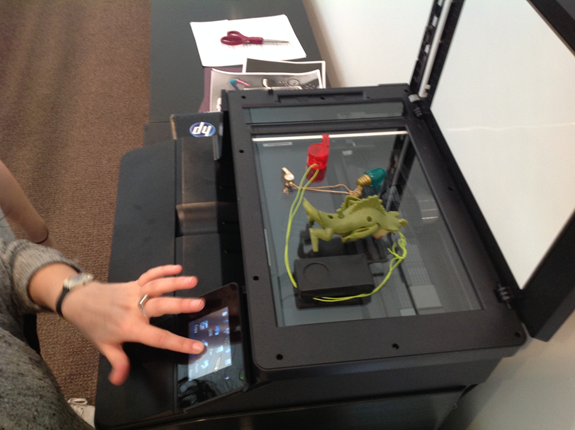 Once all of the students had their prints in hand, Sally instructed them to cut out each image and create their own version of a mandala, inspired by the works that we had seen today. Because each student chose their own source material, each mandala reflected the maker and became a type of self-portrait.