This past Sunday marked the final class day for Teen/Artist Project 2012–2013. We began the day by visiting the Modern's FOCUS show featuring Barry McGee. Though the artist's installation had no direct bearing on the day's project, it was an opportunity for the teen artists to see his work while they had the chance.
Our next trip was to study wall text descriptions as they pertain to prehistorical objects. We visited the Kimbell Art Museum next door to see how scholars provide their best guesses about the artifacts in the collection, as well as to read wall text concerning mythological subject matter.
Returning to the Modern, the teen artists concluded their archaeological projects by "unearthing" and documenting their finds from last week. The teen artists broke into groups and traded their golden items with each other. Their task was to come up with explanations for the objects, hypothesize their purposes, and distill something about the culture that may have produced them.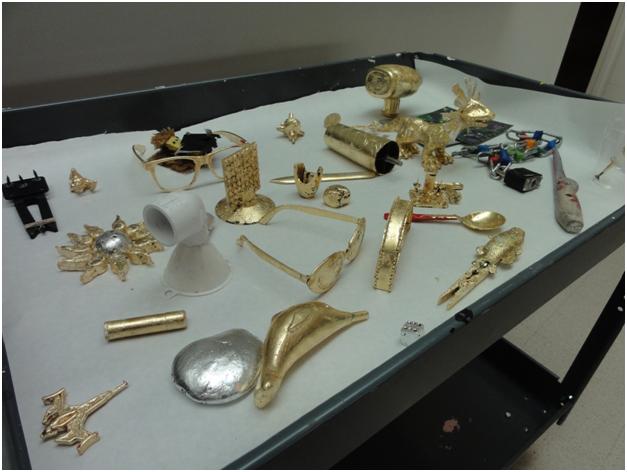 The teen artists had a fun time coming up with creative explanations for seemingly inexplicable gilt objects.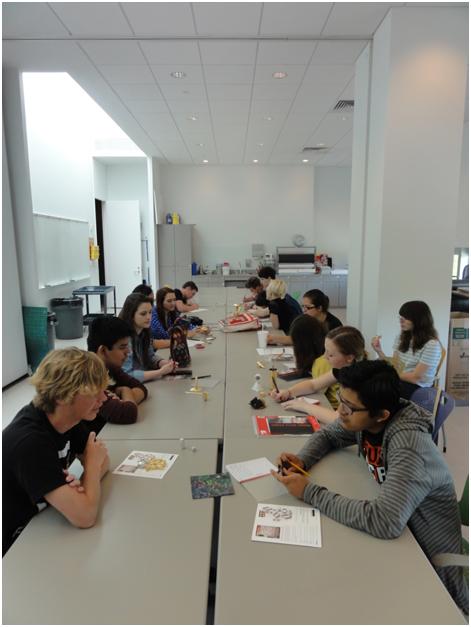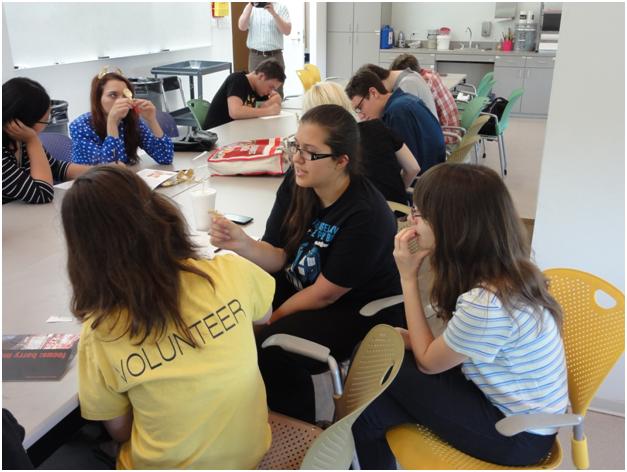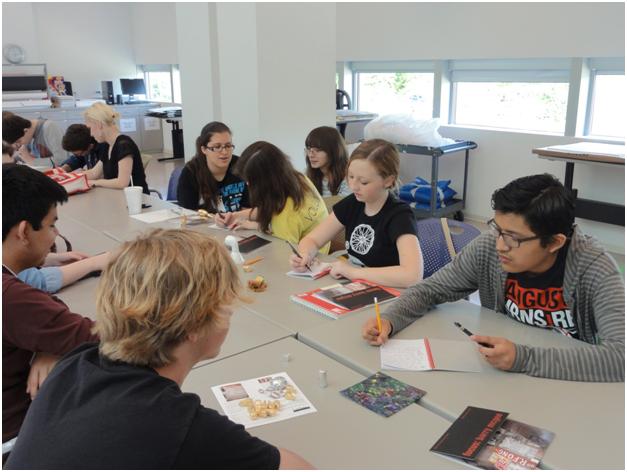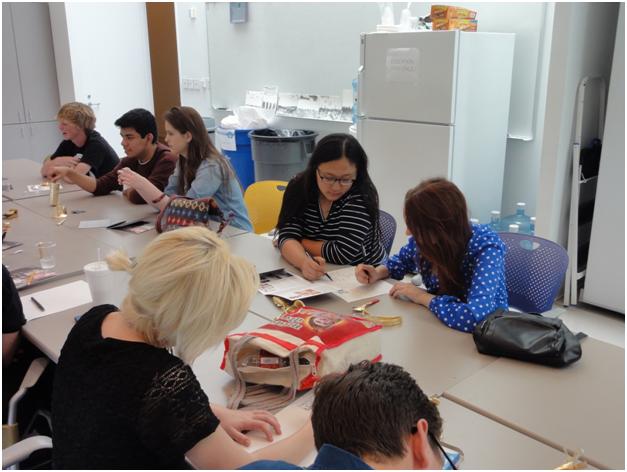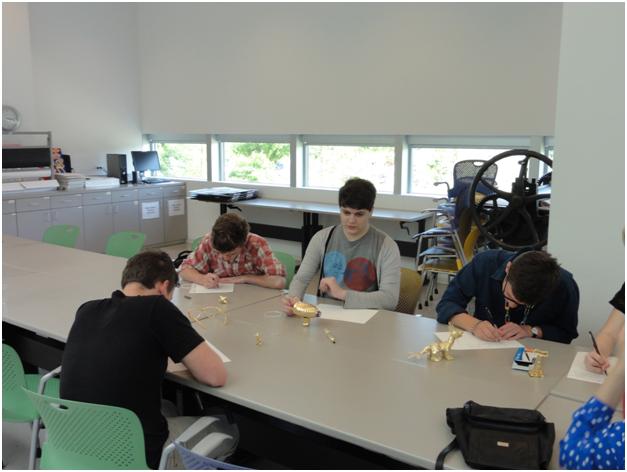 The final task for the students was to edit and format their explanations into brief wall text descriptions that will be posted next to the objects during the T/AP exhibition at Gallery 414 beginning on May 11, which will be on view every weekend through the end of the month.
We would like to thank Joshua Goode for the time he spent teaching the teen artists new techniques and new ways to consider approaching their artmaking practices.
And last, a final picture at the Modern with the wonderful T/AP group for 2012–2013.