T/AP students spent their day with artist Heyd Fontenot in the lab working on a set of final drawings. After Heyd explained the assignment, students spent the rest of the class time rendering a portrait as the culmination of their figure-drawing skills so far.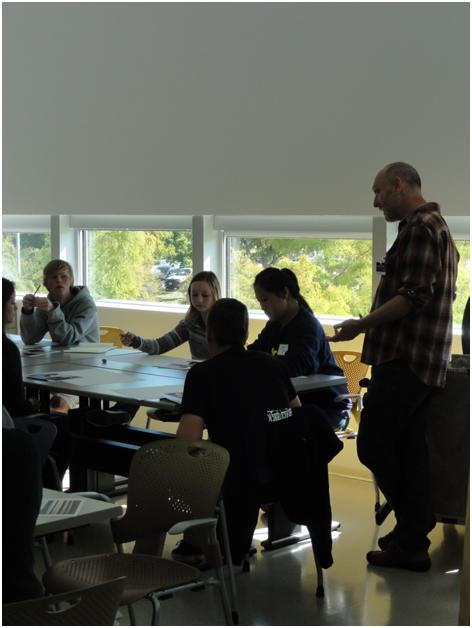 Working with the photographic resources from the previous week, students were provided watercolor paper, several brushes of varying size, and a painter's palette with acrylic inks in earth tones. Heyd demonstrated diluting the inks with water and testing the resulting color before applying them to the final drawing.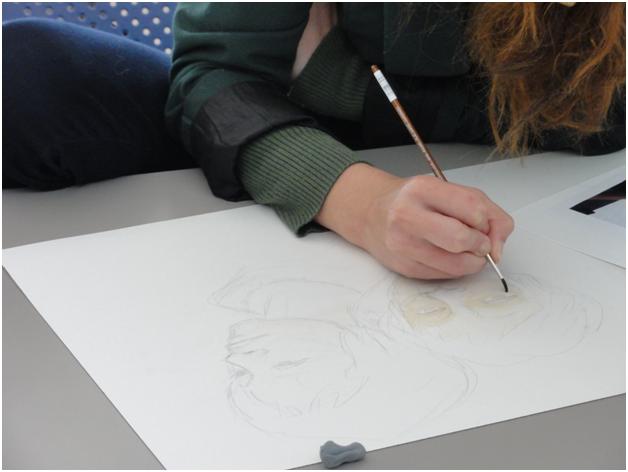 Since this was our last day with Heyd, we took advantage of the beautiful weather and went outside to take a group photo with him. We are all so appreciative of the time he spent with us and the lessons and skills he imparted!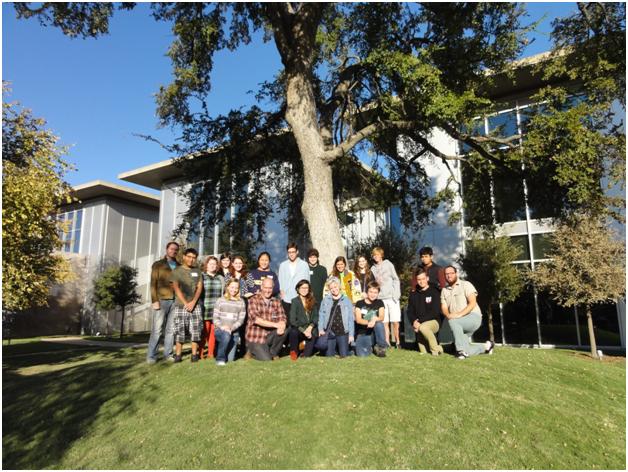 Next week, November 4th begins our time with artist Iris Bechtol. We look forward to meeting her!