This week's meeting of T/AP saw a change of pace. For the next four sessions, the teen artists will work with a different artist each class to complete several one-day projects. Our December 9 class was led by the Modern's Assistant Curator of Education, Nathan Green. Nathan began with a brief lecture about the artist Mark Bradford, then presented an interview with the artist from Art:21, PBS's award-winning educational series about contemporary artists. His featured work, Kingdom Day, 2010, is now a part of the Modern's permanent collection, acquired for the museum's 10th anniversary. We ventured into the galleries to get a close look at Kingdom Day and study Bradford's process and end result.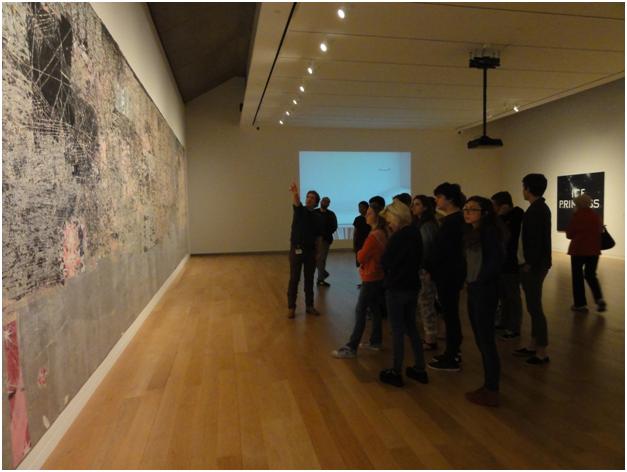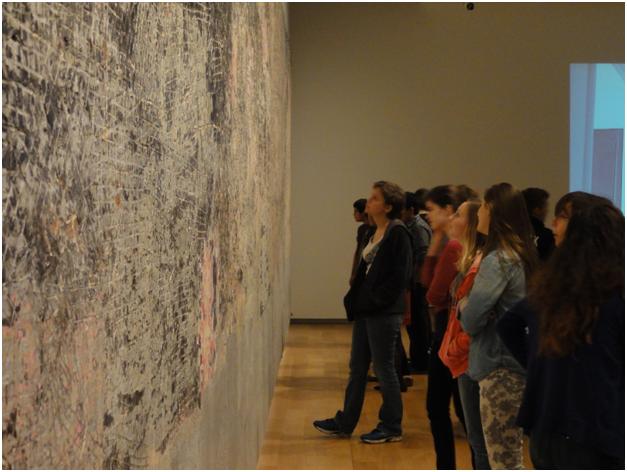 Before making it back to the lab, we stopped to view another of the Modern's new acquisitions, an installation by Jenny Holzer (not pictured, but the reflection of its blue light can be seen in the photo).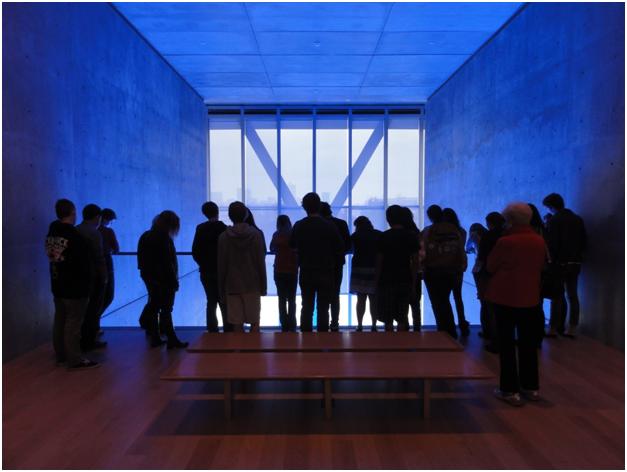 Mark Bradford is known for using readily available materials—things anyone has access to—that he scavenges from his environment. Whether that means buying it from his local hardware store or taking the posters off nearby buildings, his works are collaged and décollaged in the vernacular visual language of his surroundings.
Once back in the lab, the students were given materials very similar to what Bradford uses in his work. Beginning with a poster as their base and taking cues from Bradford's process, the teen artists readily dove into this assignment using materials on hand: magazines, advertisement circulars, newspaper inserts, string, tape, glue, etc.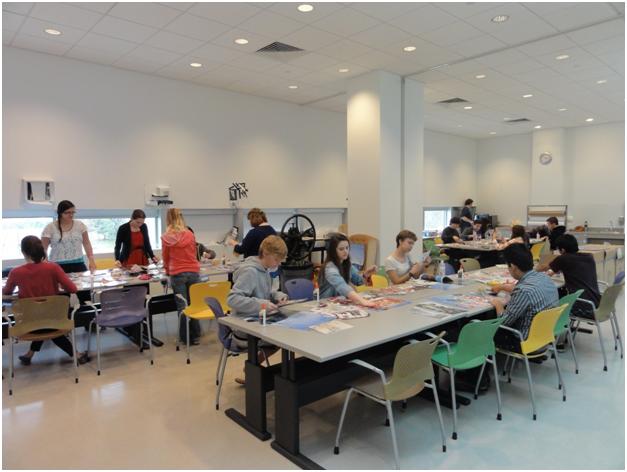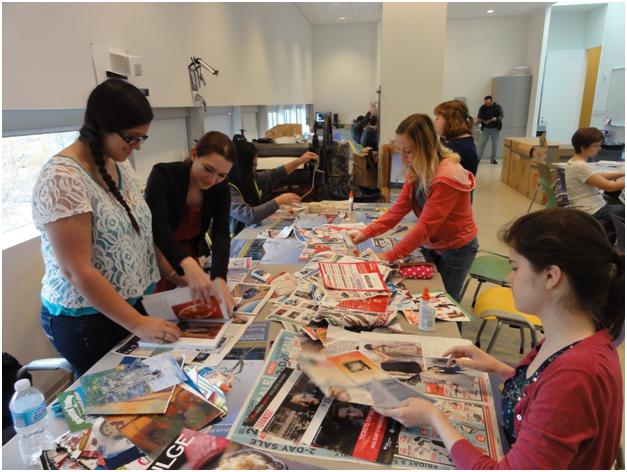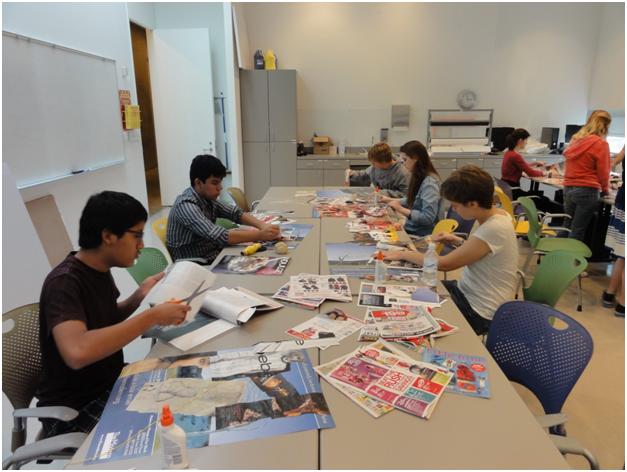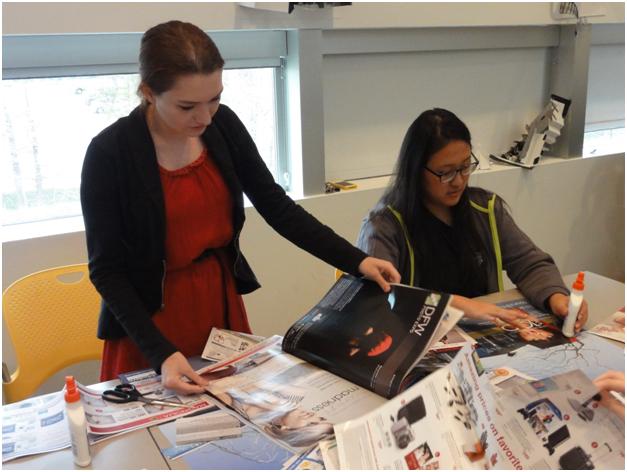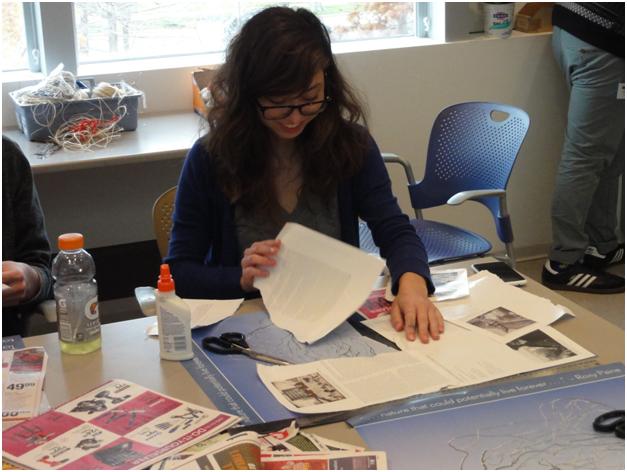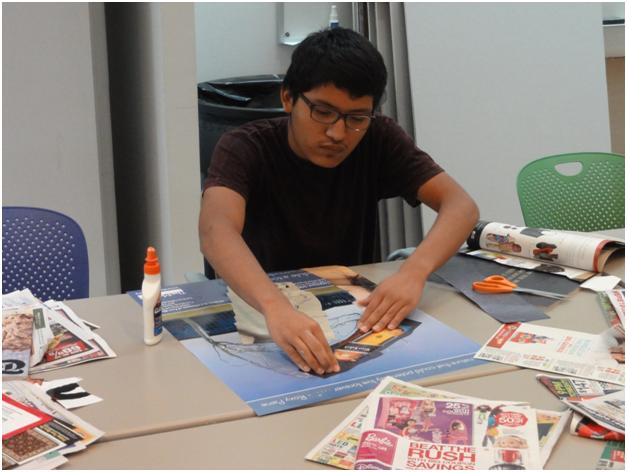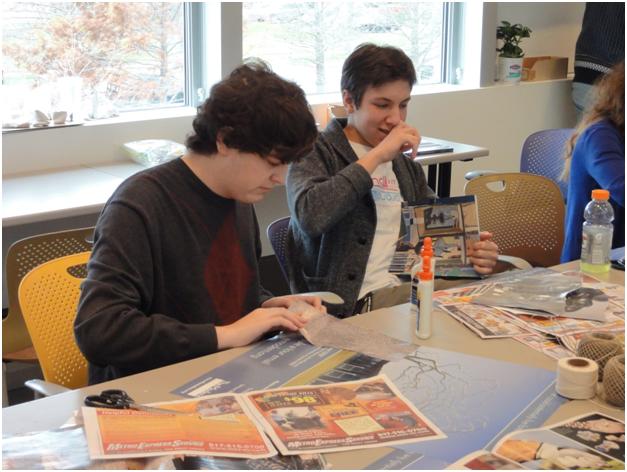 At the end of class, Nathan led the teen artists in a critique of their work.