Happy New Year! It is 2013, and Teen/Artist Project is back in action. For our first meeting after the winter break, Gregory Ruppe (a leader of the Fort Worth art collective known as HOMECOMING! Committee) joined us to teach our teen artists about casting from molds. Joining Greg for a presentation on his work and exhibitions, we learned of some of his motivations as an artist: exploring cross-cultural idiosyncrasies, cultural myths, and obsessiveness (to name a few).
Moving into the gallery to see examples of cast objects in person, Greg led us to two pieces in the Modern's permanent collection. The first was Erick Swenson's Untitled, 2000. Greg explained some of the techniques of how such an object could be cast from molds and then joined together to create a seamless whole held together through a delicate balance of weight and support.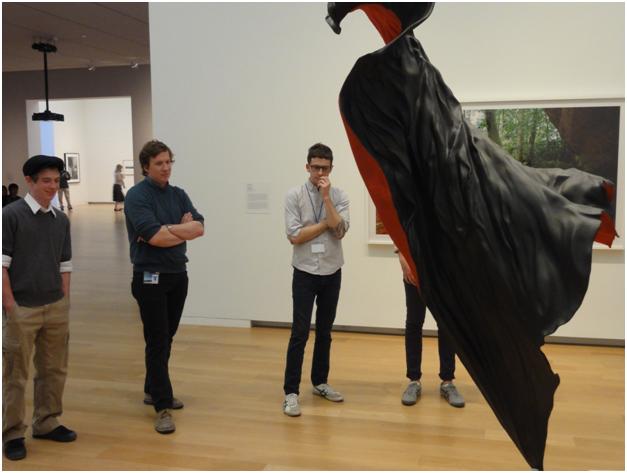 We all enjoyed walking around this piece, examining the intricate folds of the cape.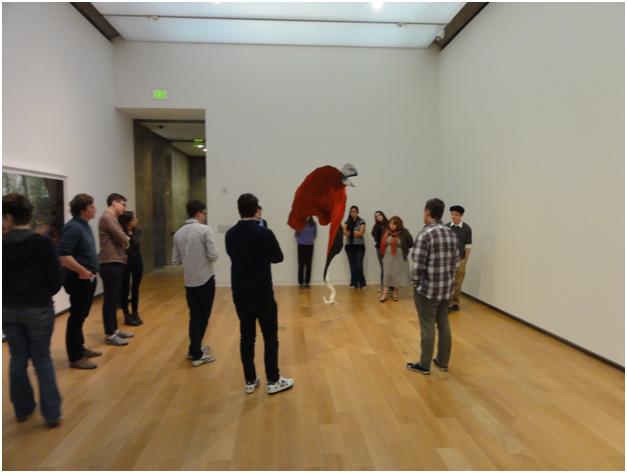 The second example was Ron Mueck's Untitled (Seated Woman), 1999. Greg explained that different casting materials lend themselves to different kinds of sculptures. This sculpture is particularly lifelike because of its composition, not to mention the addition of the clothing and individually implanted hair.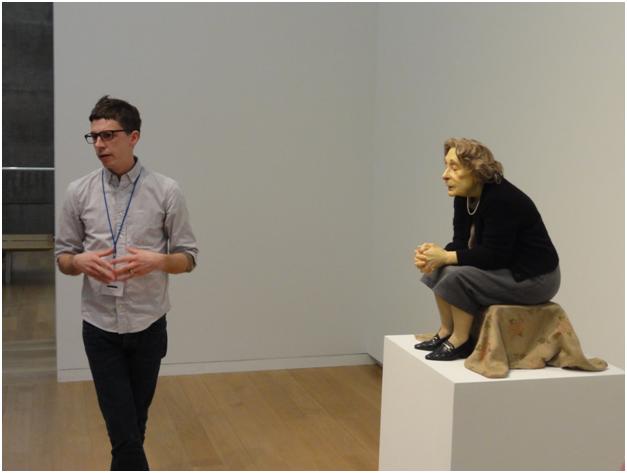 Back in the lab, Greg demonstrated how molds work, describing different kinds of molds and materials used in casting.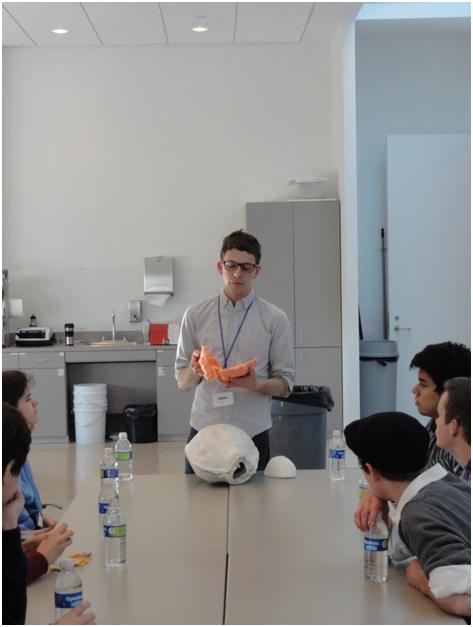 He then proceeded to explain the day's project, providing an example on the whiteboard. The teen artists would be creating their own molds and using a technique called rotocasting. This method is particularly economical as it requires a slow rotation to coat the inside of the mold and produces a hollow cast object.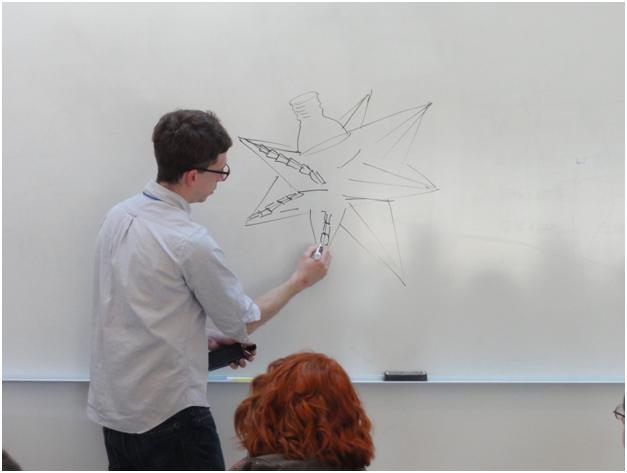 The material used for casting was a two-part thermosetting epoxy that began as a clear, runny mixture and rather quickly cured into an opaque white plastic. Jake was one of the first teen artists to finish making a mold and begin rotocasting. In the subsequent photographs, we can follow along as the two-part epoxy is mixed together.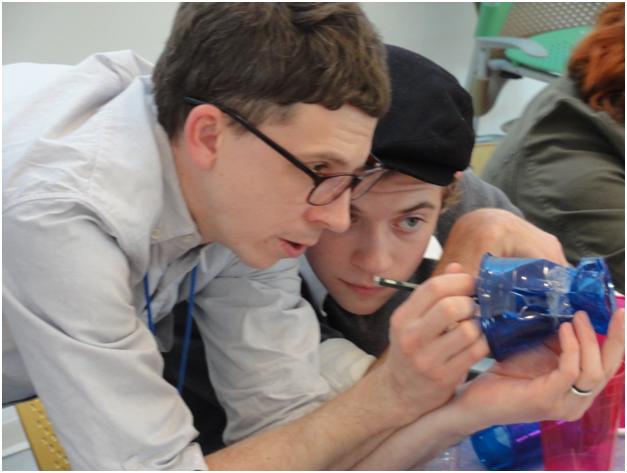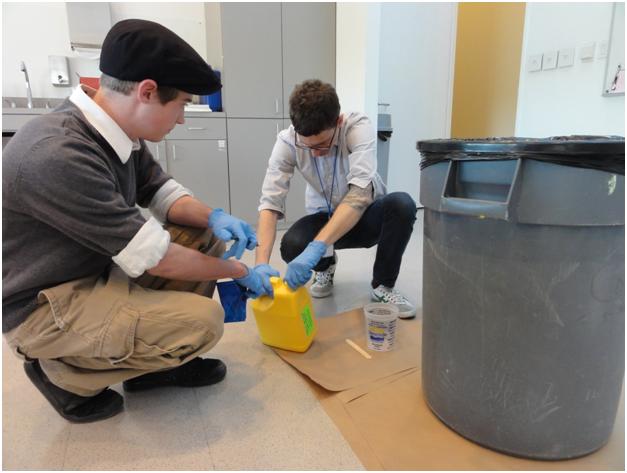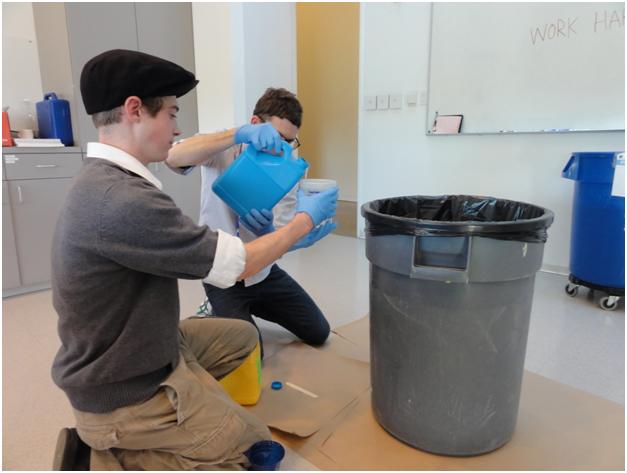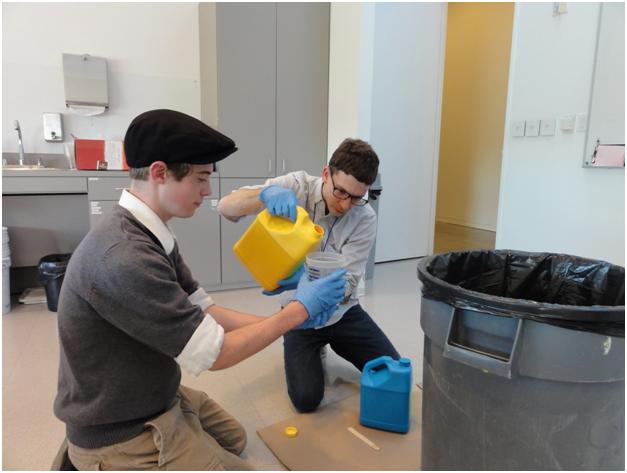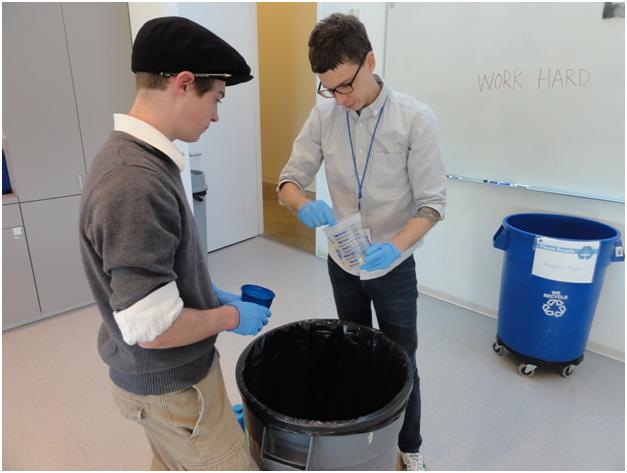 More teen artists completed their molds and began rotocasting.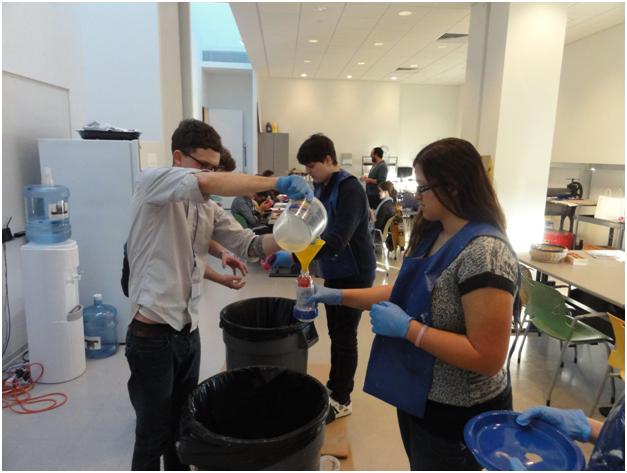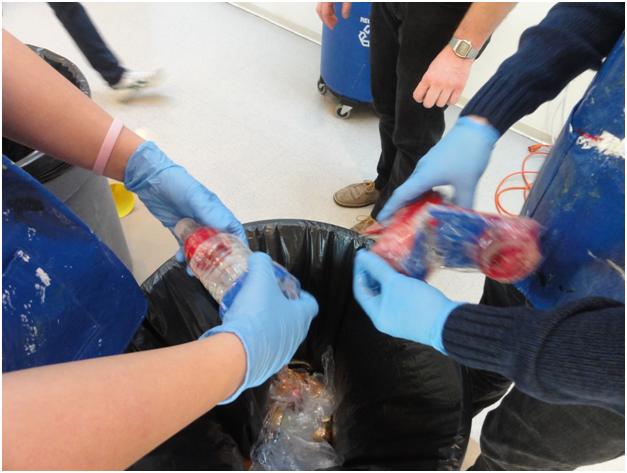 At the end of the day, we all gathered together for our customary photograph with the visiting artist. The teen artists enjoyed learning the fundamentals of a new artmaking technique, and we are all so grateful for Gregory Ruppe's time spent with us.