Dallas-based artist Alison Starr worked with the T/AP students during a two-session workshop that covered the history of Performance Art up to examples of contemporary practices. Alison received her MFA from the University of Texas at Arlington with an emphasis in intermedia studio practices, and she co-founded Performance Southwest. Human nature/behavior, interactions, and private thoughts inspire her work, much of which is autobiographical. Her current body of work includes writing and performing both live and in video presentations.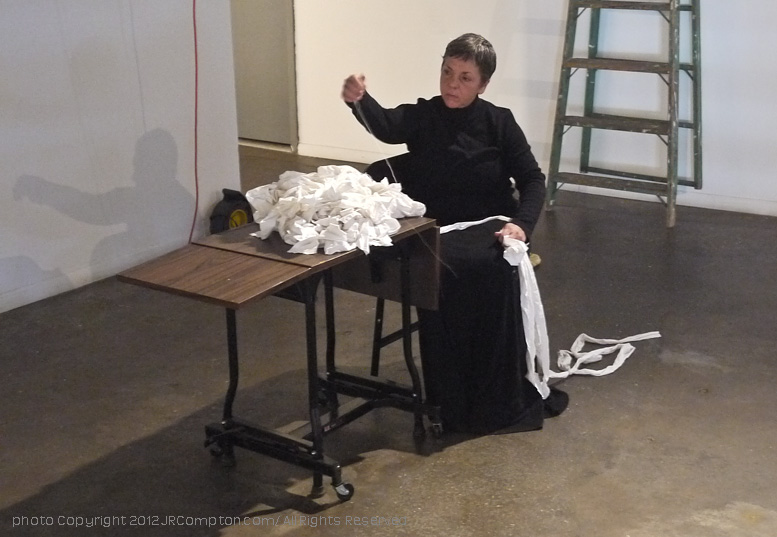 During her first session, Alison presented a lecture initiating the students to the history of Performance Art and the theories it draws from. Recognizing the Cabaret Voltaire as a parent to Performance Art, Alison transitioned to the works of Allan Kaprow, Marina Abramović, Chris Burden, Yoko Ono, Joseph Beuys, and Faith Wilding, among others. The lecture concluded with students watching Wilding's WOMANHOUSE, 1972.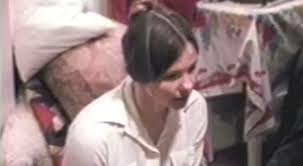 Alison guided the students in exploring the idea of the body as medium and led them through simple actions that recalibrate the mundane. Wooden dowels were later incorporated as extensions of the body and conduits. The dowels created isolating distance between some, while bringing others closer in a performative exercise in the education studio.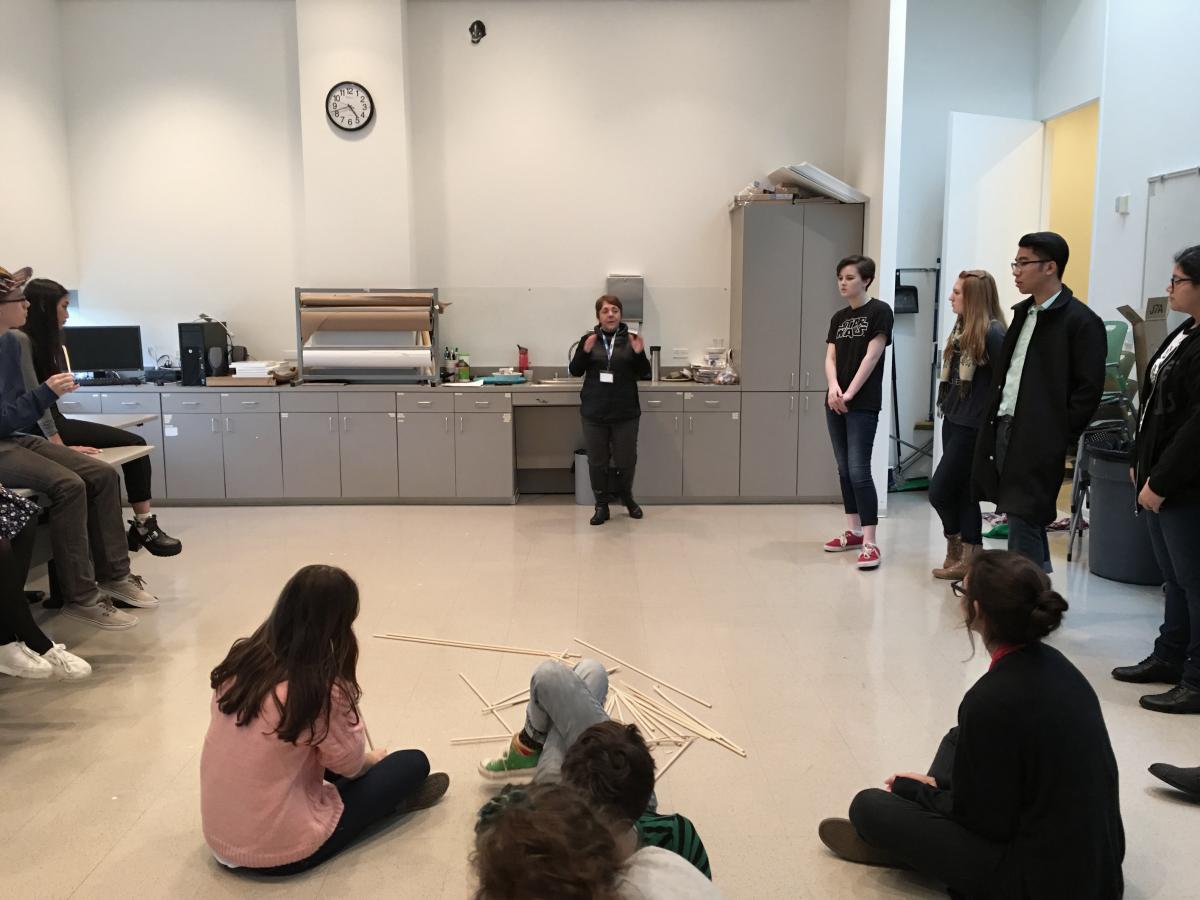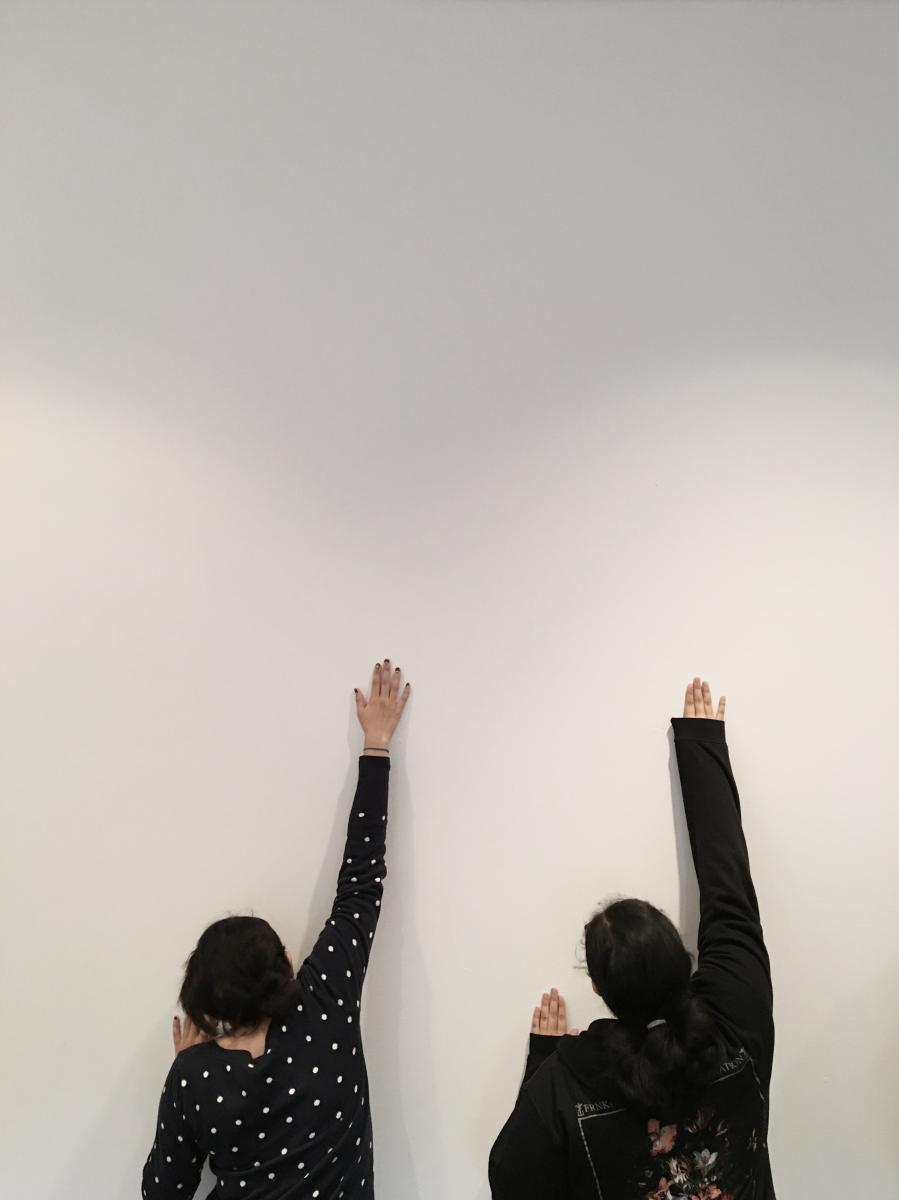 In preparation for our second class, Alison encouraged students to research performative practices that resonated with their own sensibilities. She suggested the work of a variety of artists, including Tania Bruguera, Hennessy Youngman, and Carlos Martiel. Students were instructed to use the extended holiday break to propose a brief performance piece utilizing a work of art or an architectural space within the Modern. The students' proposals included such ideas as reciting poetry to a portrait from Kehinde Wiley's State of Grace series, sequentially writing out the entire Disney filmography on black paper while seated in FOCUS: Joyce Pensato, and holding a gymnastic bridge in front of Morris Louis's Beta Mu.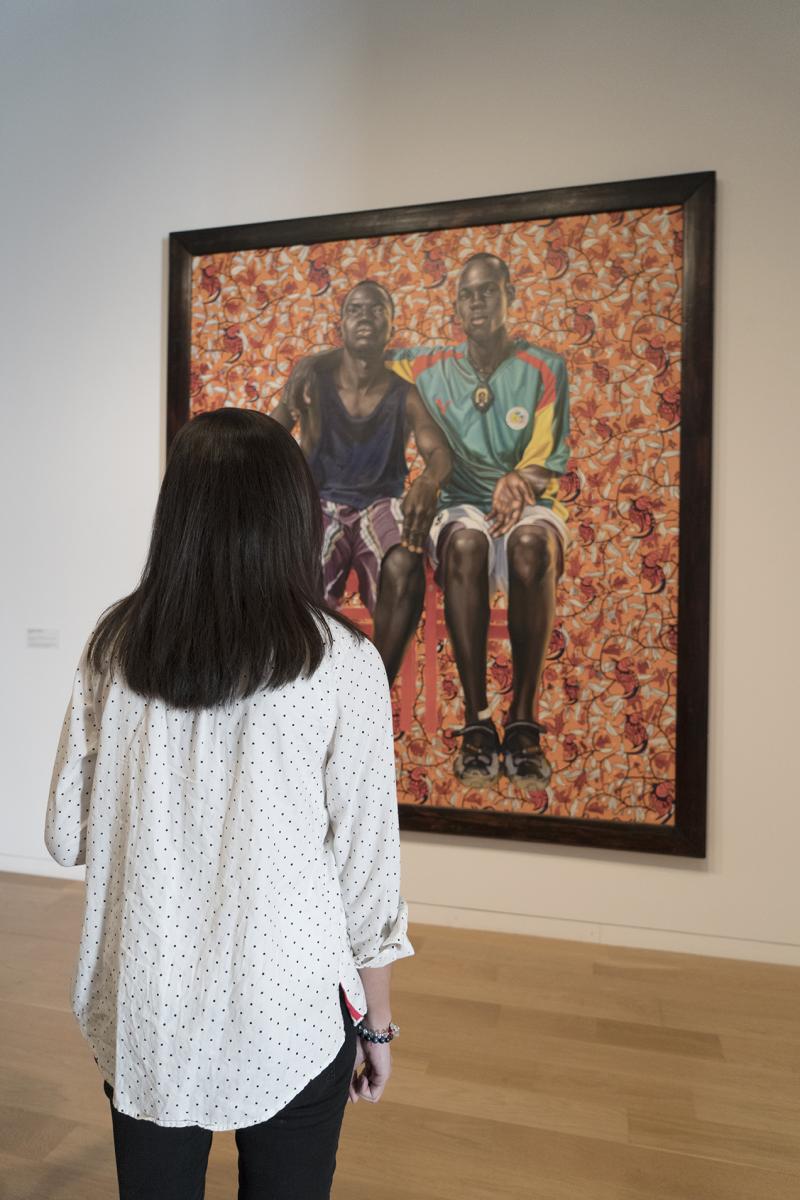 When T/AP reconvened after the New Year, Alison highlighted four elements of Performance Art—time, space, the performer's body, and witness—through a collaborative project. The students extracted significant words or phrases from the Kehinde Wiley: A New Republic catalogue and stenciled text on white T-shirts. They walked around the entire museum and closely viewed all bodies as objects and witnesses, rather than engaging with any works of art. The collaborative piece concluded with each student placing their text-based shirt into a line in the Museum's Grand Lobby.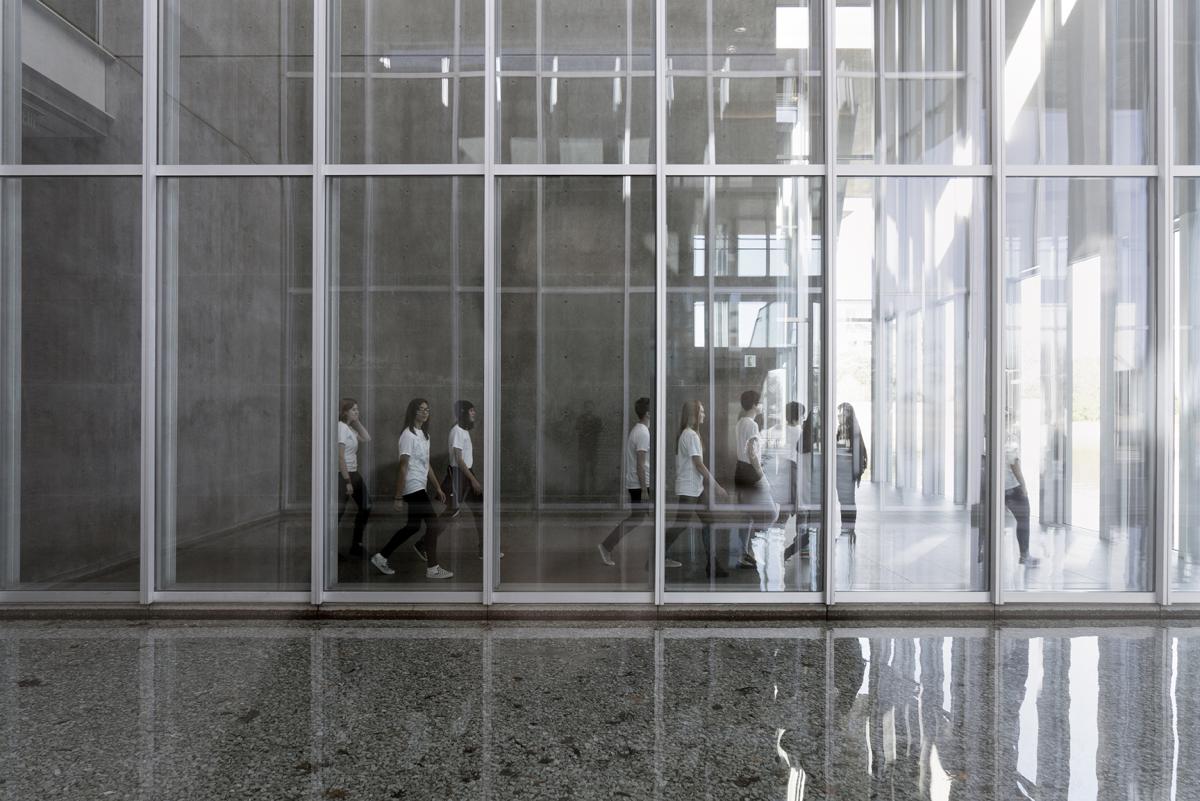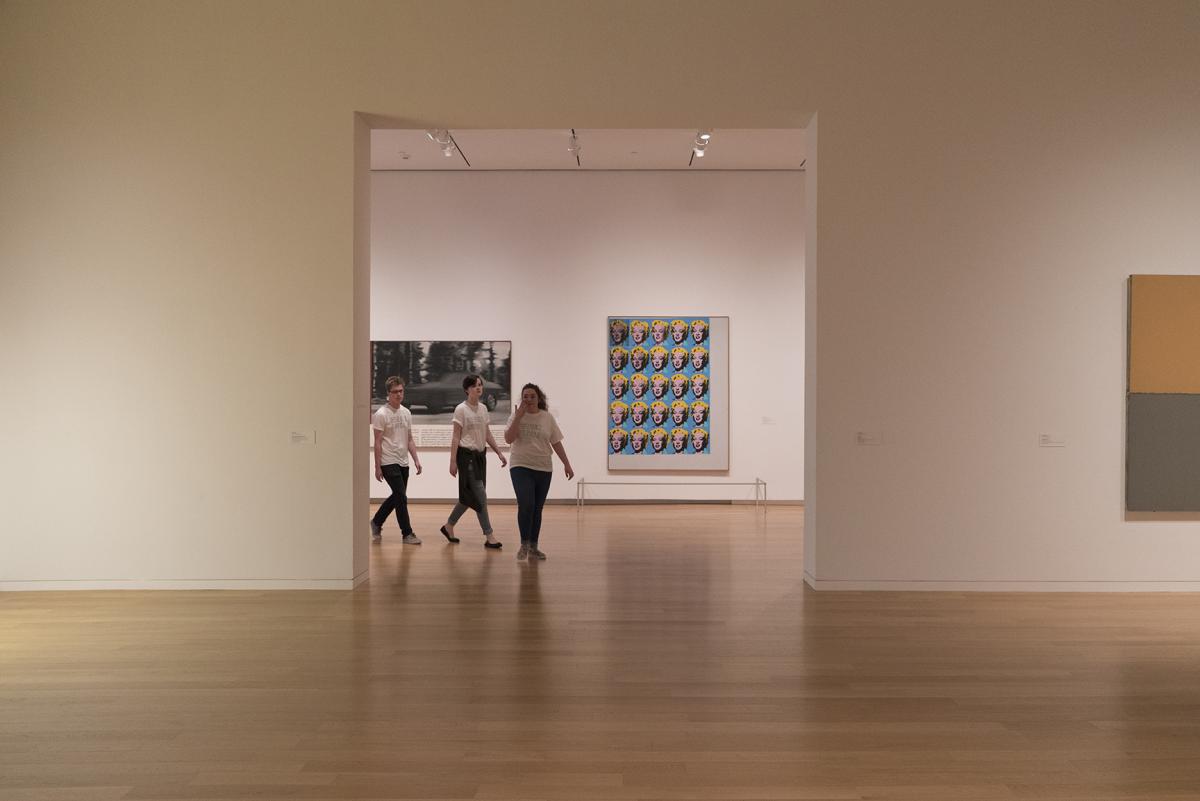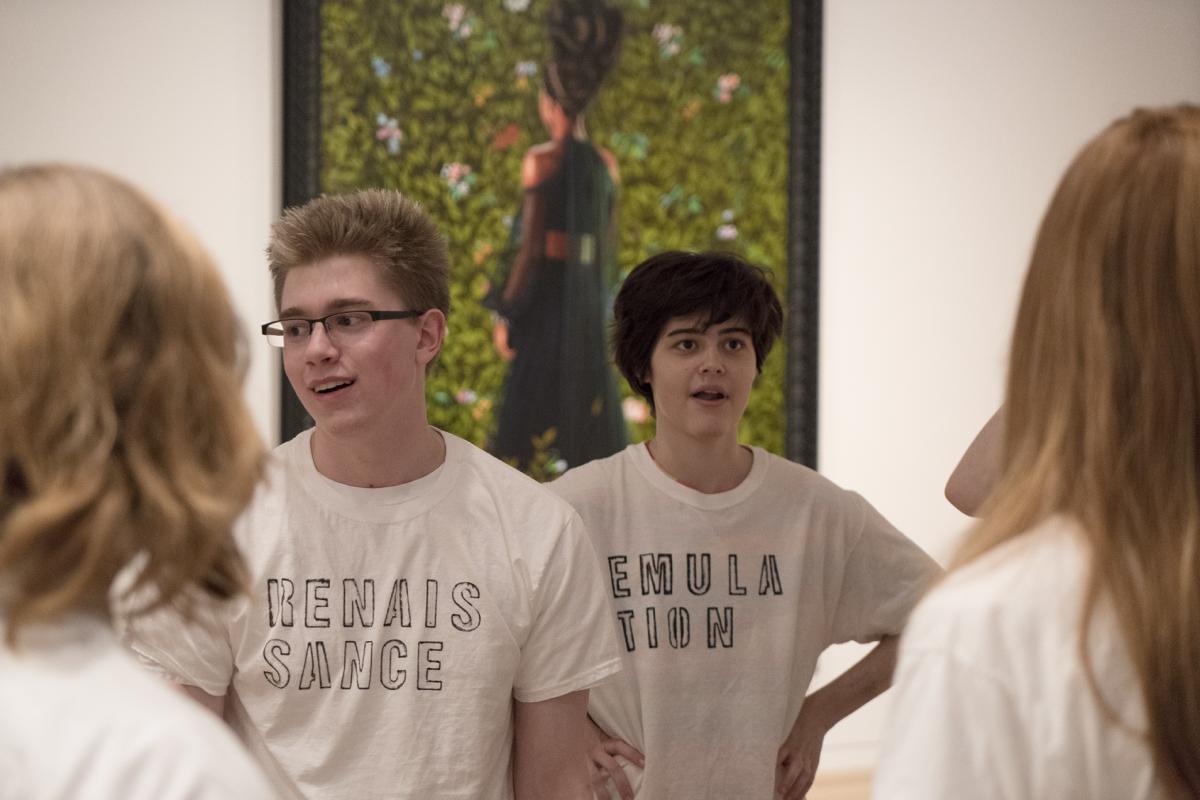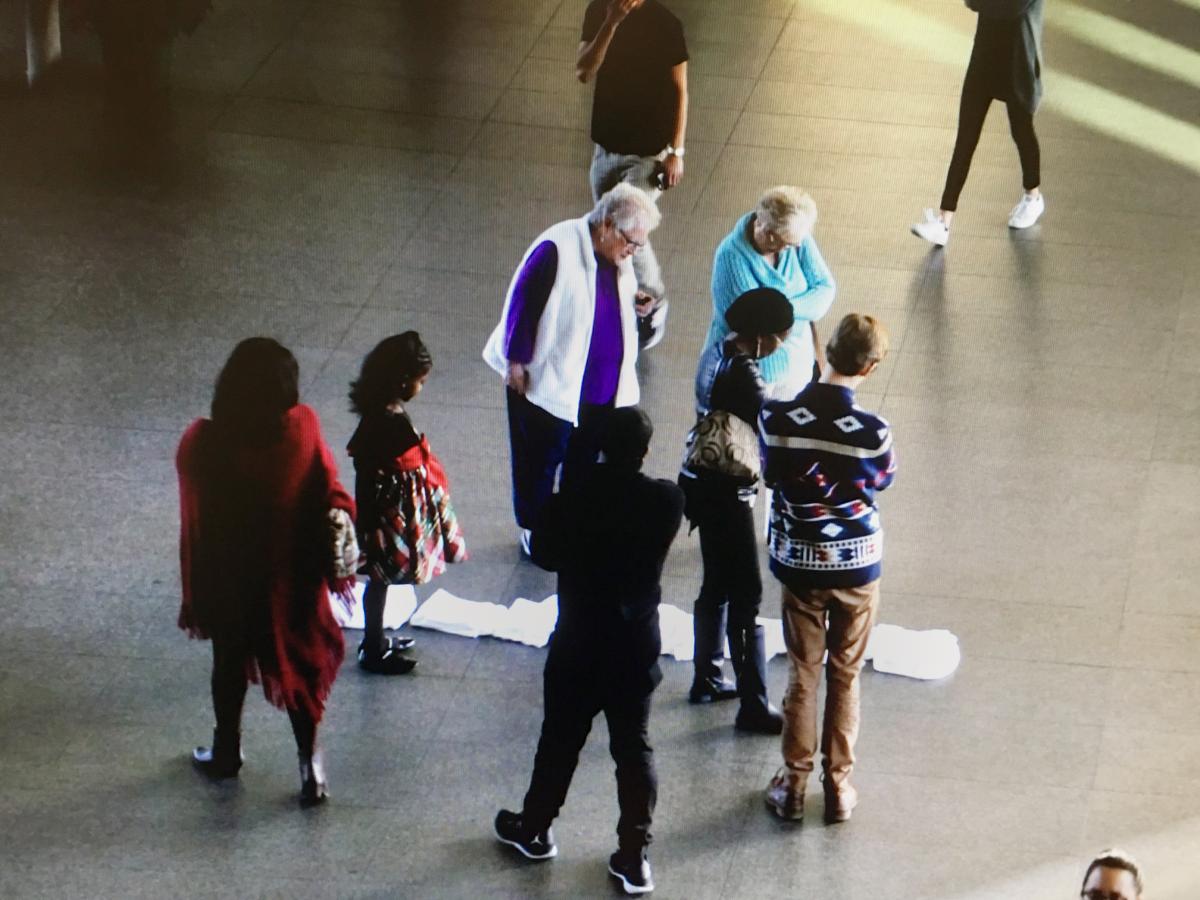 Individual student performances then took place throughout the museum, most of which were ephemeral and undocumented.