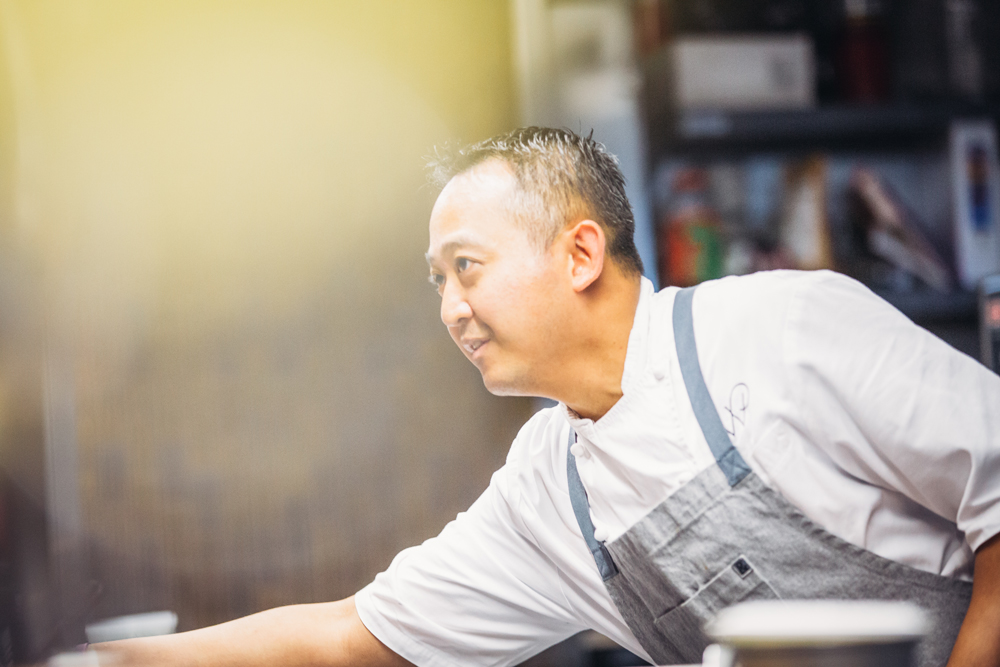 Café Modern, led by Executive Chef Jett Mora and General Manager Jamie Holderby, provides warm hospitality, creative cuisine and seasonal menus rooted in Texas ingredients to guests. The menus feature comfort food with global influences and a beverage program showcasing local spirits. Café Modern offers seating indoors and on the expansive outdoor patio.
Reserve your table at Café Modern.
For questions or concerns, please call General Manager Jamie Holderby at 817.840.2186.
Café Modern Operating Hours
Lunch
Tuesday-Saturday 11 am-2:30 pm
Brunch
Sunday 10 am-3 pm
Coffee and Cocktails
Tuesday-Sunday 10 am-5 pm, Friday 10 am-8 pm
Dinner
Friday, seating from 5-8 pm.
About Chef Jett Mora
Leading the culinary team is Chef Jett Mora, a seasoned Wolfgang Puck Catering veteran for the past decade. Mora most recently worked inside Wolfgang's Test Kitchen, the master chef's culinary incubator where Mora created his own multi-course tasting menus. This "experimental" restaurant allowed Mora to explore new dishes, ingredients and cuisines and to design menus without limitations. At Café Modern, Chef Mora brings his love for creative cuisine together with local flavors to deliver a menu featuring comfort food rooted in global influences. Mora oversees food and beverage operations, menu creation and catering and events, including running the museum's signature restaurant, Café Modern.