December 21, 2020–January 31, 2021
For the eighth iteration, Annette Lawrence is the first MODERN BILLINGS artist to share a solo presentation of images.
Annette Lawrence's art transforms raw data into drawings, objects, and installations. The data accounts for and measures everyday life. Her subjects of inquiry range from body cycles to ancestor portraits, music lessons, unsolicited mail, and journal-keeping. She addresses questions of text as image, and the relationship between text and code. Her work is grounded in examining what counts, how it is counted, and who is counting. Her process is one of making and unmaking, looking, and waiting. She recognizes things that go unannounced, remain steady and continuous, are unremarkable on the surface, and develop meaning over time.
I've always been intrigued by the sheer size of billboards. As a child, the larger-than-life scale of New York subway advertisements and the overwhelming bombardment of Times Square billboards made a lasting impression. The billboards along Texas highways play a strong horizontal counterpoint to the verticality of my earliest visual influences.
In selecting images for MODERN BILLINGS, I strove for quiet in order to stand out against the noise. The images of open journals offer an understated moment for busy travelers, something for those with sensibilities not often rewarded by billboards. Stacks of open journals at the scale of billboards hold a larger-than-life-size hint at introspection, a paradox. –Annette Lawrence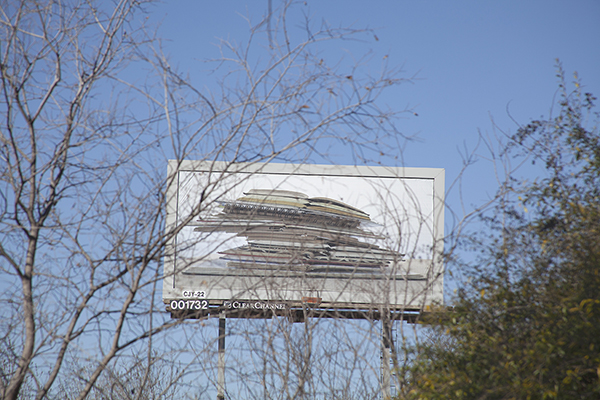 Mar. 17-24 04
1316 Jacksboro Hwy 76114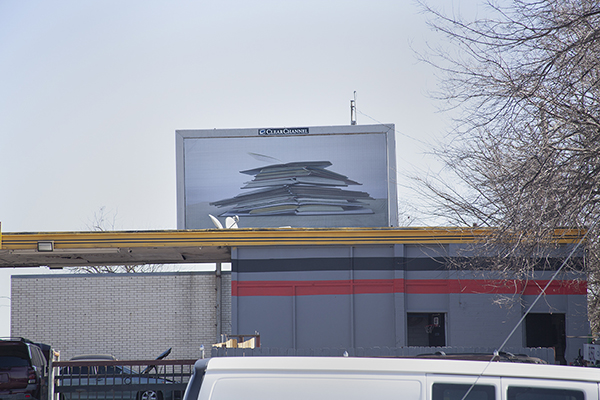 Aug 1-7
3800 E Lancaster Ave 76103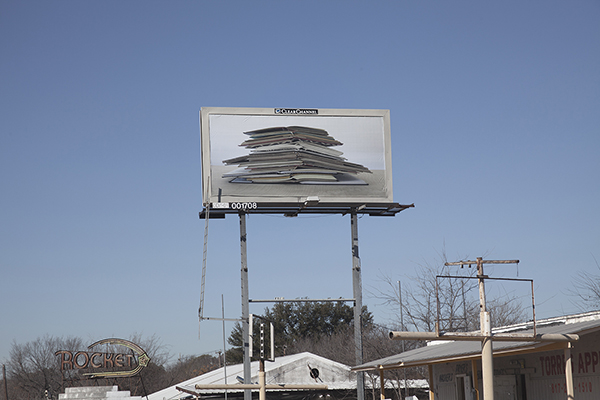 Jun 28-30
2130 Jacksboro Hwy 76164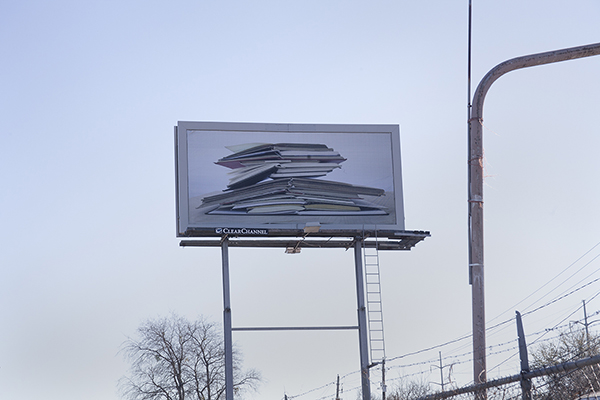 Sept. 17-23
2810 E Lancaster Ave 76103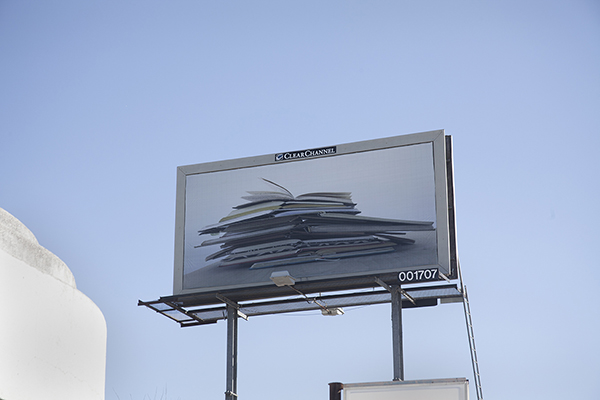 May 17-23 03
2130 Jacksboro Hwy 76164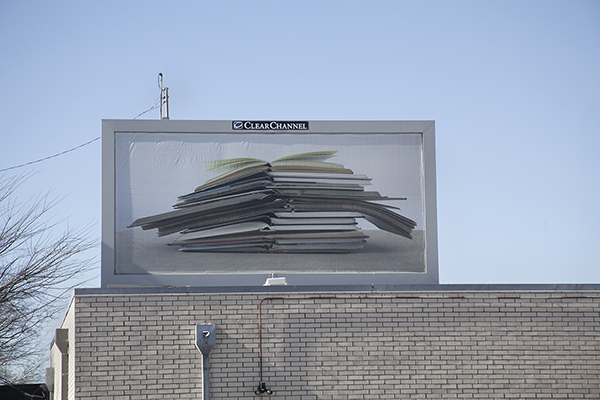 October 23-31
3800 E Lancaster Ave 76103