Using space from Clear Channel Outdoor as programming sites, Assistant Curators of Education Jesse Morgan Barnett and Tiffany Wolf Smith work with artists to situate imagery and text onto billboards, elements of the city that traditionally present commercial advertisements rather than cultural curiosities. For MODERN BILLINGS, artists place works into under-served communities along the periphery of downtown Fort Worth.
By featuring works from a variety of artists along Jacksboro Highway and the Lancaster corridor, MODERN BILLINGS extends the reach of the Modern and the Education Department into new communities. 
MODERN BILLINGS is proud to serve as a platform for artist's work despite the current isolation of the general population and institutional closures. The billboard format allows the community to view these works from vehicle windows. MODERN BILLINGS continues to build access between artists and the community outside the museum walls.
MODERN BILLINGS IX, August 6–September 12, 2021
Carlos and Emily Donjuan are life and artistic partners who have worked in mural art, graphic design, photography, video, and studio art. Their work has been widely displayed in both public and private spaces throughout Texas, and the Donjuans were both significant members of Sour Grapes Crew, a graffiti collective. The pair collaborated on MODERN BILLINGS to bring their familial and Chicano influences to the large scale of the billboard.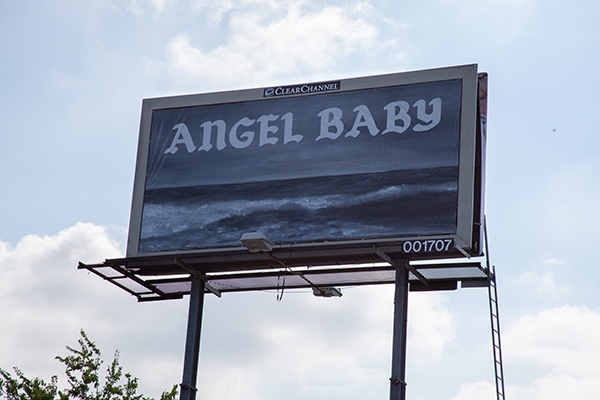 Angel Baby
Carlos Donjuan
2130 Jacksboro Hwy 76164
Dream Lover
Carlos Donjuan
2153 Jacksboro Hwy 76114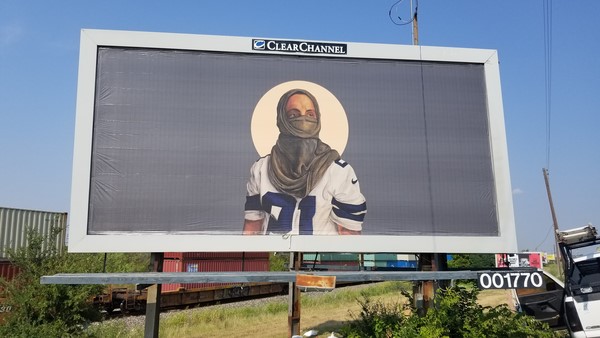 Home Team
Carlos Donjuan
6890 Lancaster Ave 76112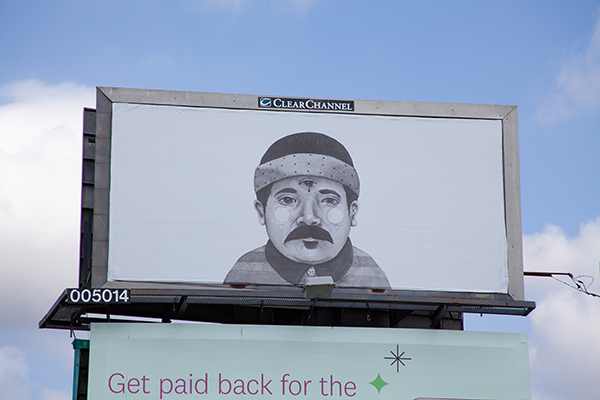 Sad Boy
Carlos Donjuan
5318 Jacksboro Hwy 76114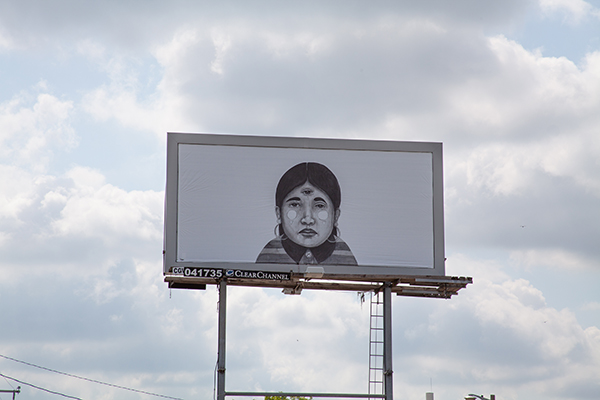 Sad Girl
Carlos Donjuan
1501 Jacksboro Hwy 76114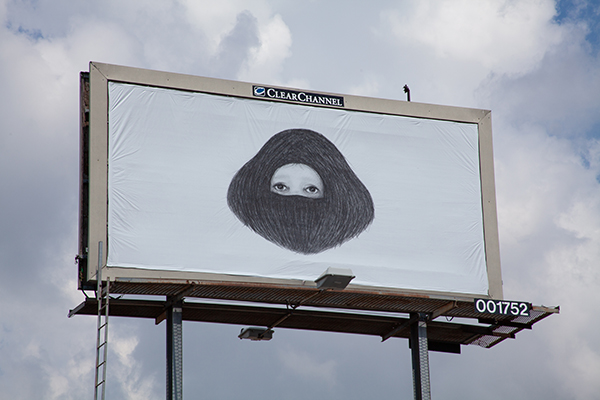 Sad Cloud
Emily Donjuan
5840 E Lancaster Ave 76112
MODERN BILLINGS VIII, December 21, 2020–January 31, 2021
MODERN BILLINGS VII, November 20 through December 20, 2020
MODERN BILLINGS VI, August 21 through September 28, 2020
MODERN BILLINGS V, Summer 2020, May through early July
MODERN BILLINGS IV, April 2020
MODERN BILLINGS III, December 2019
MODERN BILLINGS II, April 2019