Using space from Clear Channel Outdoor as programming sites, Assistant Curators of Education Jesse Morgan Barnett and Tiffany Wolf Smith work with artists to situate imagery and text onto billboards, elements of the city that traditionally present commercial advertisements rather than cultural curiosities. For MODERN BILLINGS, artists place works into under-served communities along the periphery of downtown Fort Worth.
By featuring works from a variety of artists along Jacksboro Highway and the Lancaster corridor, MODERN BILLINGS extends the reach of the Modern and the Education Department into new communities. 
MODERN BILLINGS is proud to serve as a platform for artist's work despite the current isolation of the general population and institutional closures. The billboard format allows the community to view these works from vehicle windows. MODERN BILLINGS continues to build access between artists and the community outside the museum walls.
 
November 20 through December 20, 2020
For the seventh iteration of MODERN BILLINGS, Teen/Artist Project students designed nine billboards to be presented in Fort Worth, Texas. The Modern Art Museum of Fort Worth's Teen/Artist Project (TAP) is an ongoing program in which regional and national teaching artists expand the knowledge of art, analysis, and techniques for young, aspiring artists. Typically, TAP meets in the education department studios at the Modern on Sundays, but due to COVID-19, the Museum is not hosting onsite programs until 2021.
For the first half of the 2020–2021 season, students are working remotely with visiting artists Carol Zou, Riso Bar, Gerald Cyrus, Raul Rodriguez and Deep Red Press, Jessi Jones, and others.
Participating TAP students include Sarah Carter, Anthony Hosch, Nadia Karjadi, Elliott Kinney, Grace Larsen, Ana Parker, El Niño Romero, Madeline O. Smith, and Paul Yu.
The TAP installation of MODERN BILLINGS will be on view November 20–December 20, 2020.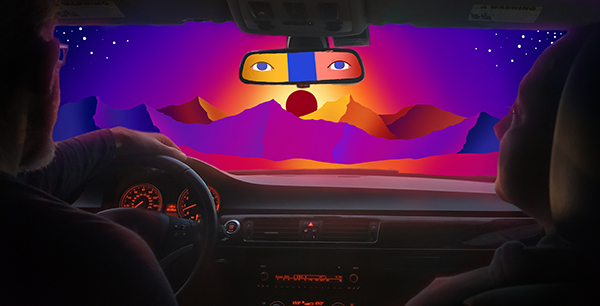 Sarah Carter
Memory of a Kid
1198 S Sylvania Ave 76111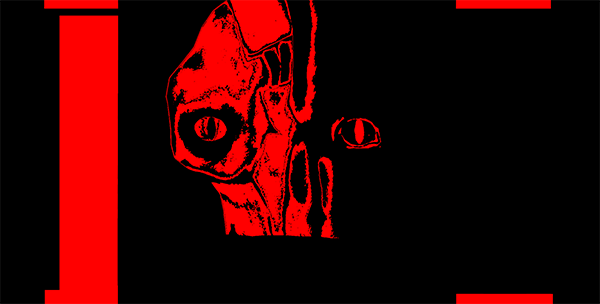 Anthony Hosch
Untitled
2810 E Lancaster Ave 76103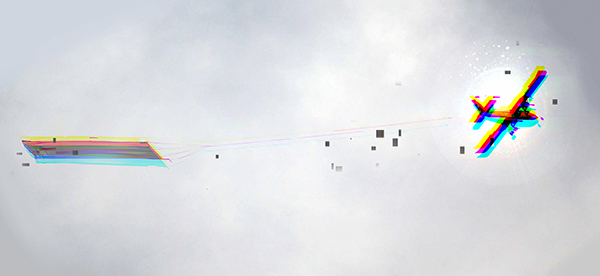 Nadia Karjadi
Talking Without Speaking
2391 Riverside Dr 76104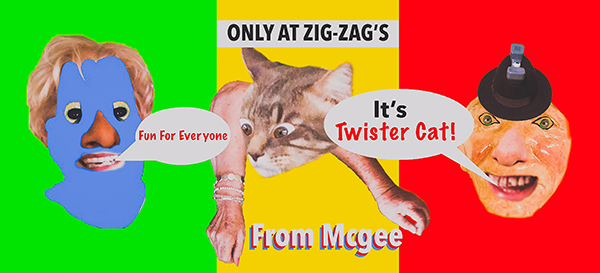 Elliott Kinney
Twister Cat
908 Forest Park Blvd 76110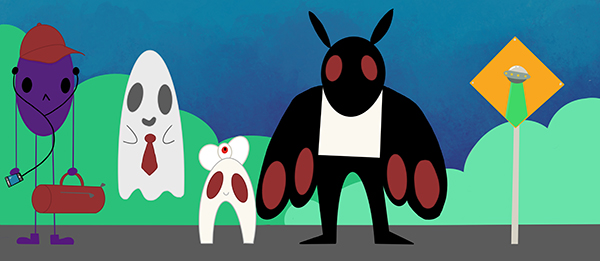 Grace Larsen
We Are All Monsters
1316 Jacksboro Hwy 76114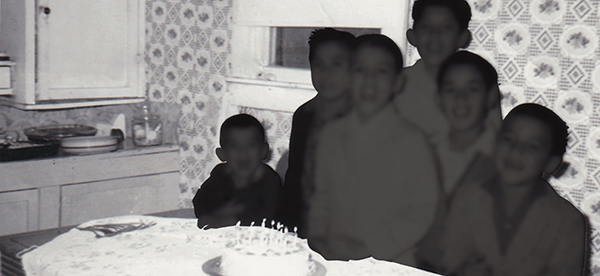 Ana Parker
Remnants
2201 E Berry St 76119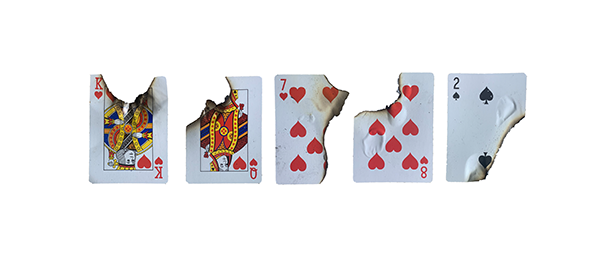 El Niño Romero
Oblivion
2810 E Lancaster Ave 76103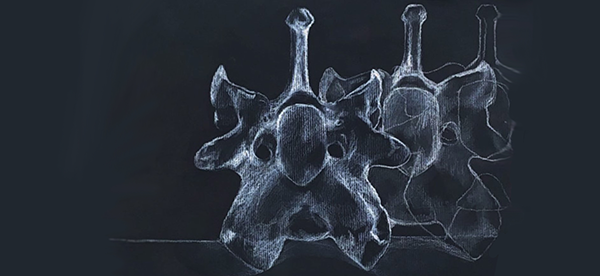 Madeline O. Smith
X Ray
1727 E Hattie St 76104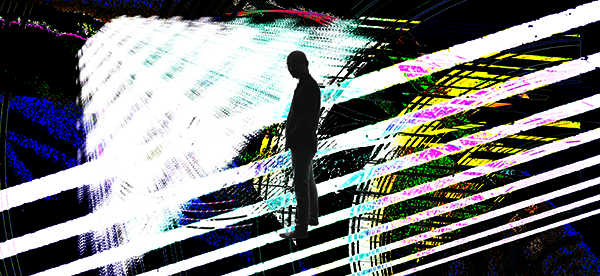 Paul Yu
Untitled
2391 Riverside Dr 76104
 
August 21 through September 28, 2020
For the sixth iteration of MODERN BILLINGS, Art Study students designed six billboards for Fort Worth, Texas. Led by former MODERN BILLINGS artist and TCU Assistant Professor of Photography Kalee Appleton, these high school students spent one week researching, sharing, and interpreting photographic works within the Modern's permanent collection. Due to COVID-19, Art Study had to adapt its structure and shift to an online format. Making the most of these conditions, the students worked virtually in small groups to build an image archive to appropriate from to find interpretations of home.
Participating Art Study students include Alexandra Cooper, Olivia Cooper, Bailey Darby, Bethany Davis, Tiffany Kalema, Elliot Kinney, Kerby McCracken, Yesenia Raymond, Monica Rosario, and Madeline Smith.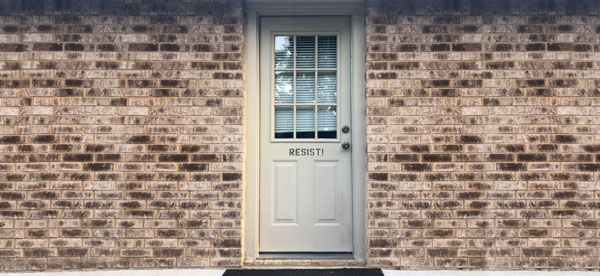 Madeline Smith
Us and Them
2716 Jacksboro Hwy, Fort Worth, TX 76114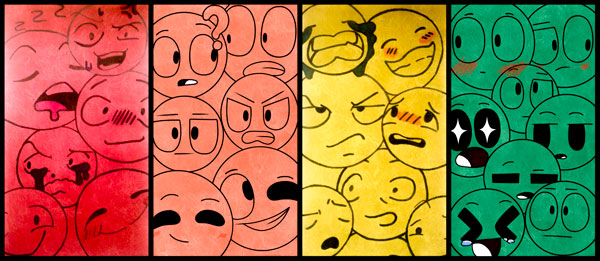 Tiffany Kalema and Monica Rosario
Boxed Emotion
6810 Lancaster Ave, Fort Worth, TX 76112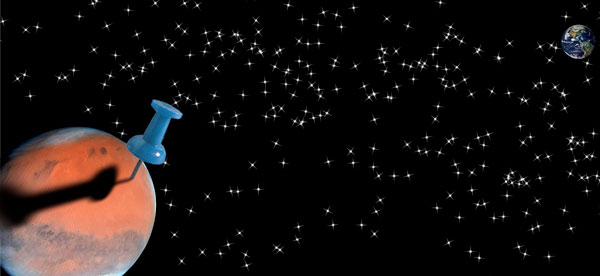 Yesenia Raymond
Untitled
6850 Lancaster Ave, Fort Worth, TX 76112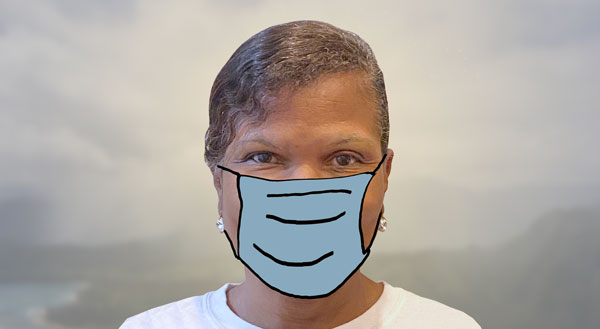 Bethany Davis and Kerby McCracken
Untitled
2153 Jacksboro Hwy, Fort Worth, TX 76114

Alexandra and Olivia Cooper
Intermission
1410 Jacksboro Hwy, , Fort Worth, TX 76164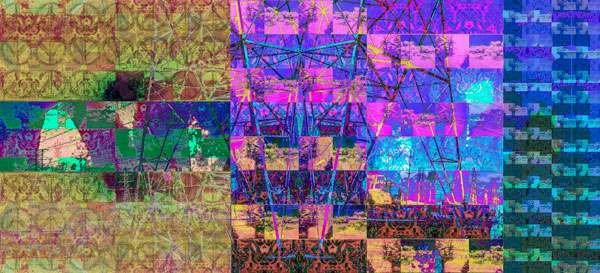 Elliot Kinney and Bailey Darby
Peace Pattern
6602 Lancaster Ave, Fort Worth, TX 76112
Summer 2020, May through early July
Mark Bradford is a Los Angeles-based artist best known for his large-scale abstract paintings created out of paper. Beginning with the selection of an image to use as a base, the artist accumulates paper in thick layers before tearing, ripping, sanding, power-washing and gouging through the surface to reveal complex intersections among the layers of meaning.
To accompany Mark Bradford: End Papers, the artist's historic exhibition at the Modern, Bradford has selected three images for MODERN BILLINGS from the archives of his long-time friend, Cleo Hill-Jackson. The three images portray the late Mr. LaMarr, a former hairdresser to St. Louis high society and a dear friend to Hill-Jackson during his life.
The late hairdresser Mr. LaMarr, from the archives of Cleo Hill-Jackson, selected by Mark Bradford for MODERN BILLINGS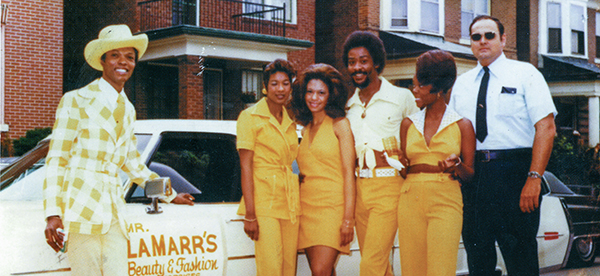 5700 E Lancaster Ave, Fort Worth, TX 76112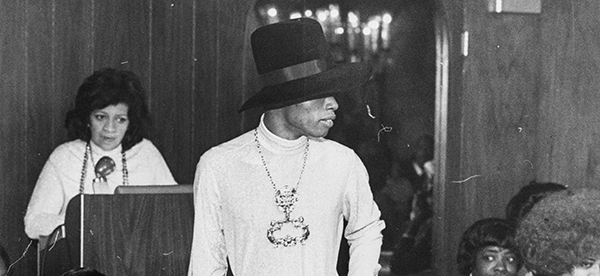 1515 Jacksboro Hwy, Fort Worth, TX 76114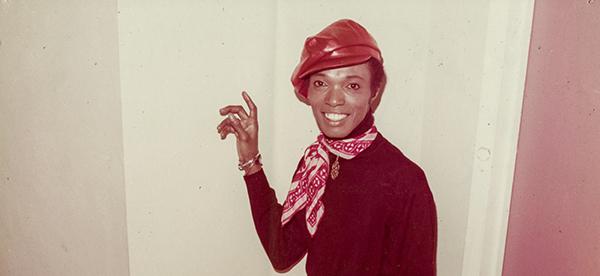 5840 E Lancaster Ave, Fort Worth, TX 76112
April 2020
Karley Adrion is a designer based in Fort Worth. She earned her BS in Advertising/Public Relations from Abilene Christian University and is currently pursuing an MFA in Visual Communication Design from the University of Texas at Arlington. Her graduate work explores themes of community and communication, specifically examining areas in which engagement and understanding can be improved among various groups of people.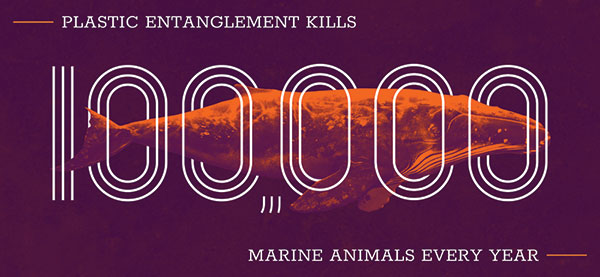 Karley Adrion (UTA)
The Cost of Plastic, 2020
2130 Jacksboro Hwy, Fort Worth, TX 76164
Nathalie Alfonso was born in Bogotá, Colombia, holds a BFA from Florida International University, and is currently pursuing an MFA at Southern Methodist University. Alfonso has exhibited and performed her work in galleries, universities, and public spaces such as Sweet Pass Sculpture Park, Site131, and Liliana Bloch Gallery, Dallas; Marymount University, Washington, DC; Spinello Projects and The Annex, Fordistas, Miami; Art and Culture Center of Hollywood, Florida; Miami Beach Urban Studios and Miami Beach Botanical Gardens; The Projects in FATVillage, Fort Lauderdale; and La Factoría, Guayaquil, Ecuador. She has curated and exhibited in Miami and Fort Lauderdale for the past four years. Her work investigates the value of manual labor, the degeneration of the body, and notions of impermanence through drawing, installation, and video.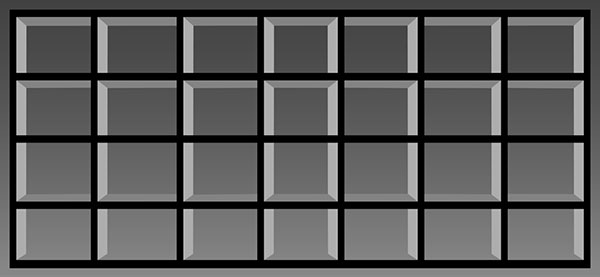 Nathalie Alfonso (SMU)
Banner Anatomy, 2020
6602 Lancaster Ave, Fort Worth, TX 76112
Chris Wright Evans is an artist interested in the ways people relate to objects and place, and how we generate reality through photography. After graduating from St. Edward's University in Austin, Texas, Evans moved to New York City, where he lived and worked until 2017, printing for the photographer Joel Meyerowitz and retouching for Droga5 and Urban Print & Motion. In 2014, Evans was selected as a finalist and alternate for the Fulbright Award, and in 2016 a portfolio of his work received honorable mention from juror Mickalene Thomas at Baxter St at the Camera Club of New York. His photographs have been exhibited across the United States and have been featured in print and online. In 2018 and 2019, he was a finalist for the Contemporary Art Dealers of Dallas Project Fund. In the spring of 2020, Evans will receive his MFA from the University of North Texas.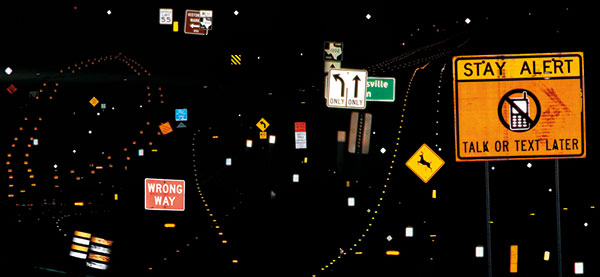 Chris Wright Evans (UNT)
Reflectors, 2020
3800 E Lancaster Ave, Fort Worth, TX 76103
Sierra Forester is an artist who grew up in northern California and is now living and working in Texas. In her work, she emphasizes the immediate environment through found materials and installation. Forester works through observing, questioning, and attempting to understand what cannot be understood. Through autonomic gestures, her aim is to grasp and visualize our existence and the constructs we build around us, however lofty that may be. Frequent topics in Forester's work include the social frameworks we use to navigate our relationship with the world as well as our perception of time. Minimal in form, her work remains open-ended and porous with hopes of allowing a multitude of perceptions to be drawn.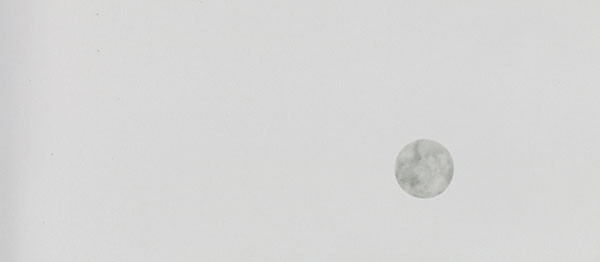 Sierra Forester (TCU)
Mass Condensed, 2020
5426 Jacksboro Hwy, Fort Worth, TX 76114
Philip Martin, born in Irving, Texas, is a fluctuatingly-disciplined interdisciplinary artist living and working in North Texas. Martin earned his BFA from the University of North Texas in 2004 and is currently pursuing an MFA in Art, Technology, and Emerging Communication at the University of Texas at Dallas.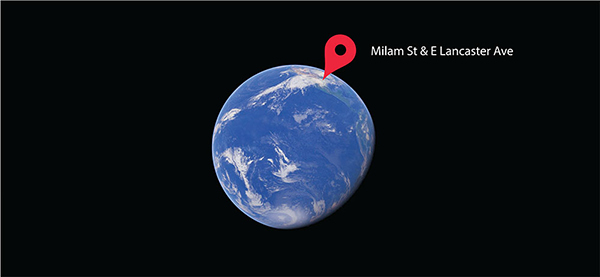 Philip Martin (UTD)
You Are Here, 2020
6890 Lancaster Ave, Fort Worth, TX 76112
Katie H. Ritchie is a teaching artist living in Commerce, Texas. Her work explores corn and its reach into our lives beyond the supermarket while questioning the targeted demographics of the political plant. Ritchie's current series employs 3D-printed objects, photography, projections, digital drawings, and sculptural elements. Her most recent exhibitions include Lines of Thought, CICA Museum, Gimpo, South Korea; Higher Learning, Fort Worth Community Arts Center; and A Contemporary Drawing Exhibition, Indiana University Union Street Gallery, Kokomo. She currently teaches at Commerce High School while seeking her MFA at Texas A&M University-Commerce (candidate for graduation in May 2020) and was chosen for the Graduate Excellence Award in 2019.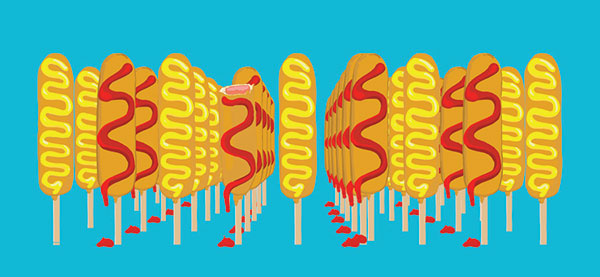 Katie Ritchie (TXA&M-COMMERCE)
Corny Dogs, 2020
5300 Jacksboro Hwy, Fort Worth, TX 76114
December 2019
Alicia Eggert
Alicia Eggert (b. 1981) is an interdisciplinary artist whose work gives material form to language and time, the powerful but invisible forces that shape our perception of reality. Her work has been exhibited at notable institutions nationally and internationally, including the CAFA Art Museum in Beijing, the Triennale Design Museum in Milan, the Everson Museum of Art in New York, the Albuquerque Museum of Art and History in New Mexico, and many more. Alicia is the recipient of numerous honors and awards, including a TED Fellowship, a Washington Award from the S&R Foundation, a Direct Artist Grant from the Harpo Foundation, an Artist Microgrant from the Nasher Sculpture Center, and an Individual Artist Fellowship from the Maine Arts Commission. Recent solo exhibitions have been held at Galeria Fernando Santos (Porto, Portugal), The MAC (Dallas, TX) and T+H Gallery (Boston, MA). Eggert is a Presidential Early Career Professor of Studio Art at the University of North Texas and she lives in Denton, Texas. She is represented by Galeria Fernando Santos in Porto, Portugal, and Liliana Bloch Gallery in Dallas.
Alicia Eggert
On A Clear Day You Can See Forever
2019
Individual image titles:  Low Visibility, Partial Visibility, Clarity
6602 E Lancaster Ave, Fort Worth, TX 76112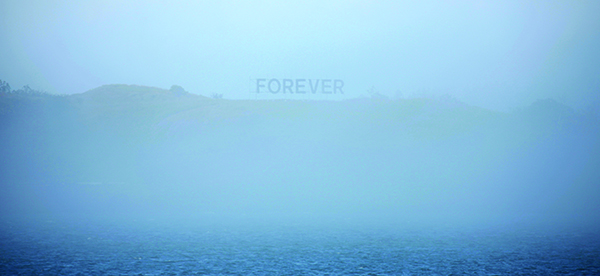 Alicia Eggert
Low Visibility
2019
6850 E Lancaster Ave, Fort Worth, TX 76112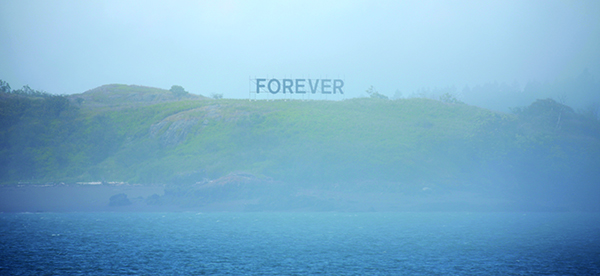 Alicia Eggert
Partial Visibility
2019
6920 E Lancaster Ave, Fort Worth, TX 76112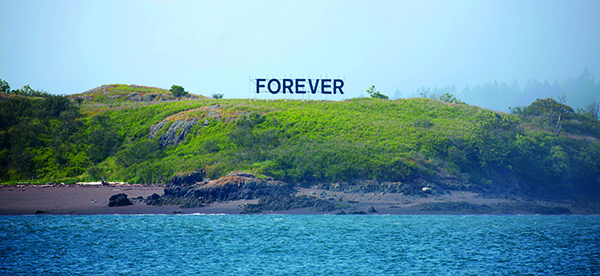 Alicia Eggert
Clarity
2019
Audrey Travis
Audrey Travis holds an MFA in sculpture from Texas Christian University and a BFA in painting from the Savannah College of Art and Design. She was most recently awarded the Arch and Anne Giles Kimbrough Fund grant from the Dallas Museum of Art, following her residency at Künstlerhaus Bethanien in Berlin, Germany. Her current work explores monumentality through material, scale, and space. Travis lives and works in Dallas/Fort Worth where she is an Adjunct Professor of Art at Texas Christian University.
4900 Jacksboro Hwy, Fort Worth, TX 76114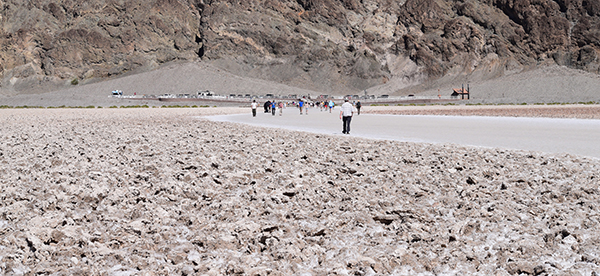 Audrey Travis
Path I
2018
10417 Jacksboro Hwy, Fort Worth, TX 76135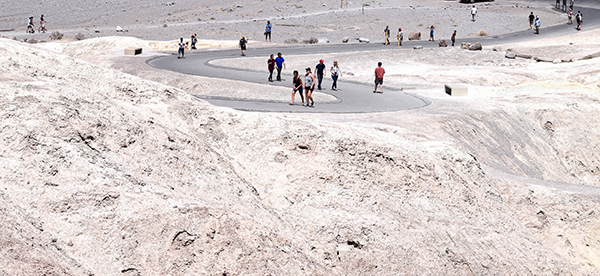 Audrey Travis
Path II
2018
6650 E Lancaster Ave, Fort Worth, TX 76112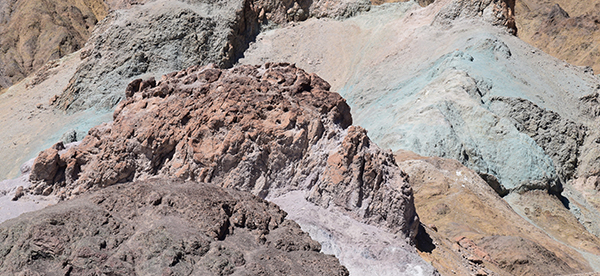 Audrey Travis
Badland
2018
April 2019
Christopher Blay is an artist, writer, and curator, with a BFA from Texas Christian University. He has worked as curator for the Art Corridor Galleries at Tarrant County College for the past nine years and is an art critic for Glasstire, the oldest online art magazine in Texas. His work incorporates video, sculpture, social practice, and photography. For his most recent body of work, Extreme Close-ups With Strangers, which focuses on the mechanical and mediated process of creating an image, he was awarded the 2018 Otis and Velma Davis Dozier grant by the Dallas Museum of Art. In 2013, Blay received the SMU Meadows Museum's Moss/Chumley Award and in 2015 the Nasher Sculpture Center's Artist Microgrant. Blay was the Spring 2017 Visiting Artist at the Dallas Museum of Art's Center for Creative Connections, has acted as guest curator at Fort Worth Contemporary Art, and currently serves as one of four Carter Community Artists, working with the Amon Carter Museum to connect with historically underserved communities. 
2153 Jacksboro Highway, Fort Worth, Texas 76114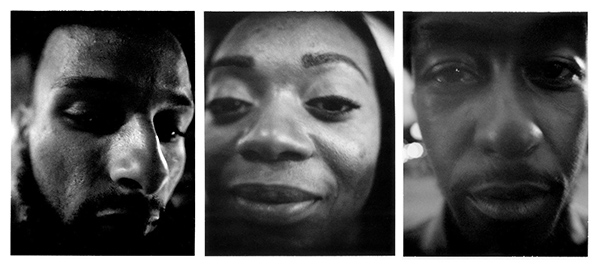 Christopher Blay
Jay at the Blue Pearl
Marcia in D.C.
Jhakai at Washington Square Park
2019
***
Randy Guthmiller is an artist, curator, and educator. He is founder of Randy Guthmiller Center for the Advancement of the Arts, an artist-run domestic gallery; SHAPE ZINES, an artist-focused zine label; and DALLAS ZINE PARTY, the original North Texas zine fair and annual celebration of zines and DIY micropublications. As a member of Art Beef, the collective behind the Exposition Park alternative art space Beefhaus, Guthmiller curated several exhibitions, featuring artists including Shelby David Meier, Jessica Sinks, and Michele Mirisola. He has also worked with institutions such as the Nasher Sculpture Center, Modern Art Museum of Fort Worth, Crow Collection of Asian Art, Oil and Cotton, and The Menil Collection to generate thought-provoking and engaging programs. For his project SHAPES, Guthmiller has created discrete objects, installations, and performances. Randy Guthmiller currently lives and works in Dallas, Texas. 
6920 E. Lancaster Ave., Fort Worth, TX 76103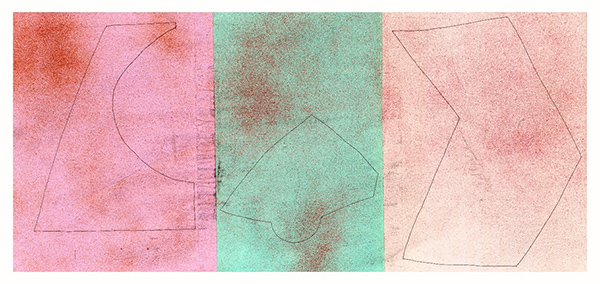 Randy Guthmiller
Not Titled Billboard Shapes
2019

***
Stephen Lapthisophon is an American artist, writer, and educator working in the field of conceptual art, critical theory, and disability studies. Lapthisophon received his BFA from the University of Texas at Austin and MFA from The School of the Art Institute of Chicago in 1979. His studies continued at Northwestern University in Evanston, Illinois, in the Department of Comparative Literature and Theory. His early work combined poetry, performance, sound art, and visual arts with postmodern philosophical concerns. Influences include Arte Povera, Robert Smithson, and the legacy of the Situationists, who sought to make everyday life a focus of artistic activity. He has exhibited extensively across the United States, including recent exhibitions at the Nasher Sculpture Center (2015) and Goss Michael Foundation in Dallas (2014) and solo exhibitions at the Dallas Museum of Art (2013/2014) and Sector 2337 in Chicago (2016). In addition to numerous shows in Chicago, Lapthisophon has had solo presentations in Philadelphia, St. Louis, and Los Angeles. He has been included in international exhibitions in Sweden, Germany, Spain, France, and the UK. Museum exhibitions include the Museum of Contemporary Art Chicago and the Museo de la Ciudad de Querétaro, Santiago de Querétaro, Mexico. Publications include Hotel Terminus (White Walls, 2001) and Writing Art Cinema, 1988–2010 (Green Lantern Press, 2011). Lapthisophon has lectured at RISD, the University of Illinois at Chicago, and CalArts. He currently teaches art and art history at the University of Texas at Arlington. Lapthisophon is represented by Conduit Gallery in Dallas. ​
6920 E. Lancaster Ave., Fort Worth, TX 76103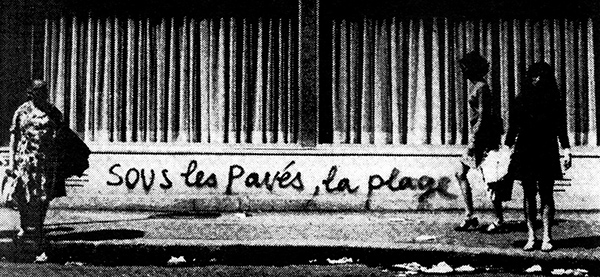 Stephen Lapthisophon
Fifty Years Later
2019
***
Lindsey Larsen is an artist, educator, and self-publisher currently based in Metro Detroit, Michigan, where she is a Visiting Professor of Art in Graphic Design at Oakland University. She received her MFA in Intermedia Studio and Visual Communication Design from the University of Texas at Arlington. Her practice regularly appropriates tools and methodologies from both art and design to explore the world, our social interactions, and the systems that we create and participate in. ​
1700 W. Long Ave., Fort Worth, TX 76106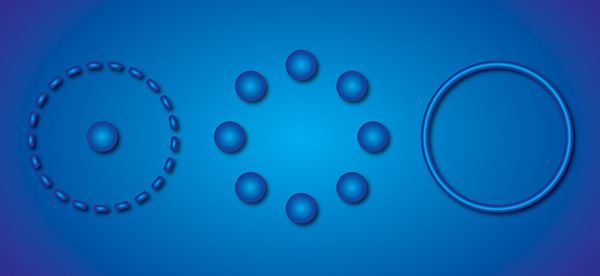 Lindsey Larsen
The Universe in Three Forces
2019
***
M is an artist from Fort Worth, Texas. He met the right people and got smarter in Denton, Texas. He concerns himself with fact and fiction within the past and future while trying to not appear as if it doesn't keep him awake at night. 
6920 E. Lancaster Ave., Fort Worth, TX 76112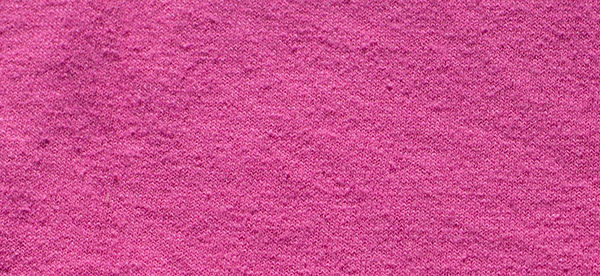 M
Untitled (A Noble Death to Win a Great Dream)
2019
***
Shelby Orr is an artist and educator based in Fort Worth, Texas. Her work concentrates on the perception of self using photography, drawing, and sound. She has shown at the Masur Museum of Art, Houston Center for Photography, Spiva Center for the Arts, and, as a finalist for the Julia Margaret Cameron Award, was included in the 2016 Berlin Foto Biennale. In 2016, she completed a residency at CentralTrak: The UT Dallas Artists Residency. Along with her visual work, Orr writes and performs sound compositions and is one half of the experimental collaboration KITBASHES. 
1501 Jacksboro Highway, Fort Worth, Texas 76114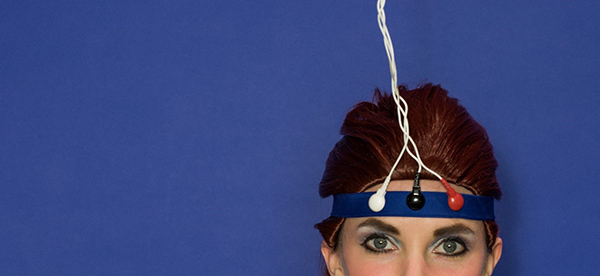 Shelby Orr
Commodore Microcomputers (C64 Body Language: Health and Fitness on Your Computer, July/August 1986)
2018
November 2018 
Kalee Appleton is a photography-based artist and assistant professor of photography at Texas Christian University in Fort Worth. Originally from Hobbs, New Mexico, Appleton attended Texas Tech University in Lubbock and received a BFA in photography in 2005. Shortly after graduation, she worked as a corporate and aviation photographer, later attending Texas Woman's University in Denton, where she received an MFA in 2014. Appleton's work examines digital technologies, their effects on society, and the nature of landscape photography. She exhibits regionally at Erin Cluley Gallery in Dallas and has been featured nationally at Filter Photo, Chicago; Artsphere, Washington, DC; FotoFest, Houston; and Houston Center for Photography.
4900 Jacksboro Highway, Fort Worth, Texas 76114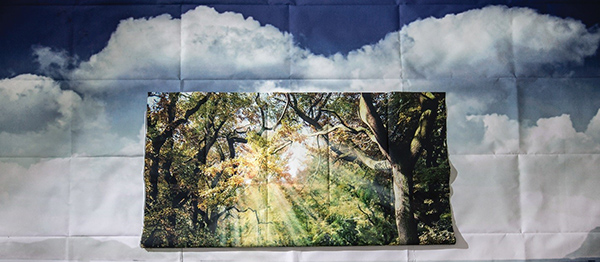 Kalee Appleton
Forest Rays in a Cloudy Sky
2018
***
Kerry Butcher is an artist and educator based in Dallas. Her varied practice in public and personal environments is driven by an interest in the dialogue between language, vulnerability, and permanence. Butcher earned her BFA in studio art and photography from the University of Texas at Arlington in 2012. She currently works at the Dallas Museum of Art as the Education Coordinator for the Center for Creative Connections, where she creates and facilitates a variety of accessible, interactive experiences for visitors of all ages.
2540 Jacksboro Highway, Fort Worth, Texas 76114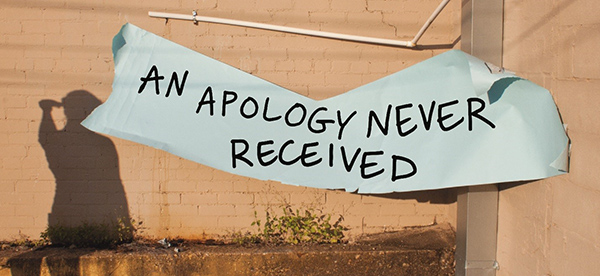 Kerry Butcher
Apology
2018
***
Julio César Cedillo is an actor by trade and a photographer by desire. Raised between Texas and Mexico, Cedillo has amassed more than 98 television and film credits in his 30-year career and is best known for his showcase performance as the title character in Tommy Lee Jones's award-winning film The Three Burials of Melquiades Estrada, which won two Palme d'Or awards at the 58th Cannes Film Festival. Cedillo will continue his role as Comandante Calderoni on the fourth season of Netflix's Narcos.
4900 Jacksboro Highway, Fort Worth, Texas 76114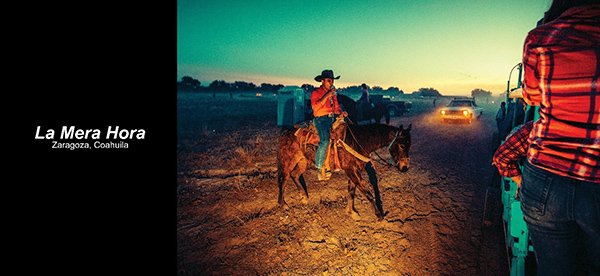 Julio César Cedillo
La Mera Hora
2018
***
Casey Leone is an artist based in Fort Worth. She earned her BFA in studio art, with an emphasis in printmaking, at Texas Christian University in 2017 and studied studio art and art history at Rhode Island School of Design and the University of Oxford. Leone's work has been exhibited internationally, with exhibitions at the Ruskin School of Art at Oxford and the Czong Institute for Contemporary Art in South Korea, in addition to many venues across the D/FW area, including a solo exhibition at The Reading Room in Dallas. She recently completed an artist residency at the Vermont Studio Center, where she also received an artist grant.
5300 Jacksboro Highway, Fort Worth, Texas 76114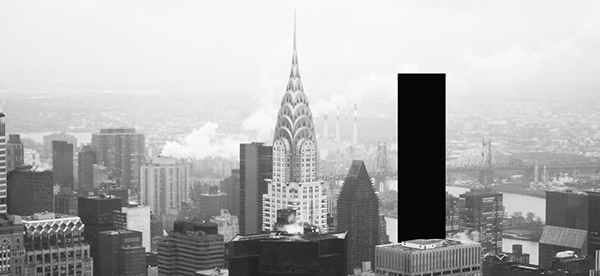 Casey Leone
Untitled II (A Systematic Removal of Monuments of Oppression from American Visual History)
2017-2018
***
Raul Rodriguez is an artist and curator from Fort Worth. He graduated with a BFA from the University of North Texas College of Visual Arts and Design. His work is informed by the contrast between his identity and the political and social characteristics of the United States. Often gravitating toward communities that are constantly fighting, his documentary approach is composed mainly through the camera lens. Although he is primarily a photographic artist, Rodriguez's curatorial and social practice has included working with organizations like the Boys and Girls Club, Texas Christian University, the Oak Cliff Cultural Art Center, and Make Art with Purpose. He is the founder of the photographic platform Deep Red Press, a member of the Latinx artist collective Latino Hustle, and a curator who has showcased the work of peers and artists locally and regionally.
5200 Jacksboro Highway, Sansom Park, Texas 76114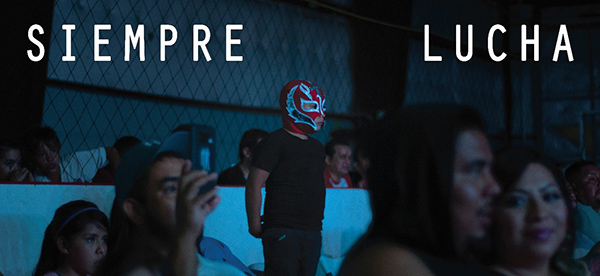 Raul Rodriguez
Siempre Lucha
2018
***
Fabiola Valenzuela is an intermedia artist in Fort Worth. She earned her BFA in painting from the University of Texas at Arlington. Valenzuela's work concentrates on identity and memory, using painting, installation, and sculpture. Her work was recently selected for the 2017 Texas Biennial.
5200 Jacksboro Highway, Sansom Park, Texas 76114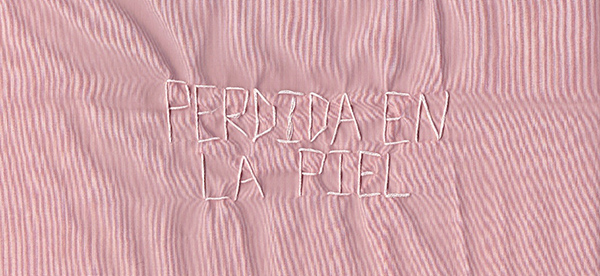 Fabiola Valenzuela
Perdida En La Piel
2018